Dr. Adamo Notarantonio is a graduate of the State University of New York at Stony Brook School of Dental Medicine (2002) where he received honors in both removable and fixed prosthodontics. He completed his residency in the Advanced Education in General Dentistry Program at Stony Brook in 2003 and was chosen by faculty to complete a second year as Chief Resident.
Dr. Notarantonio was accredited by American Academy of Cosmetic Dentistry in 2011 and received his Fellowship in the AACD. He is the only Accredited Fellow in New York State, and the 80th person worldwide to achieve this honor. He was further honored by the Academy when asked to serve as a consultant and examiner for the Accreditation and Fellowship processes.
In 2016, Dr. Adamo was awarded the AACD's Rising Star Award. Dr. Adamo has been re-elected to serve on the American Board of Cosmetic Dentistry®, is the most recent past chairman of the ABCD, and has recently been appointed the Accreditation Chairman of the American Academy of Cosmetic Dentistry.
Dr. Adamo is a graduate of the Kois Center, where he studied under Dr. John Kois. He also has completed The Dawson Academy Core Curriculum and has received his fellowship in the International Congress of Oral Implantologists. He has been published in multiple dental journals and lectures nationally and internationally on such topics as CAD/CAM dentistry, implant dentistry, cosmetic dentistry, composite dentistry and dental photography. Dr. Adamo also volunteers his time at the NYU College of Dentistry where he is a Clinical Instructor in the Honors Aesthetics Program.
Dr Adamo is the co-founder, along with Dr Amanda Seay, of the imPRES Lecture series in Charleston, SC.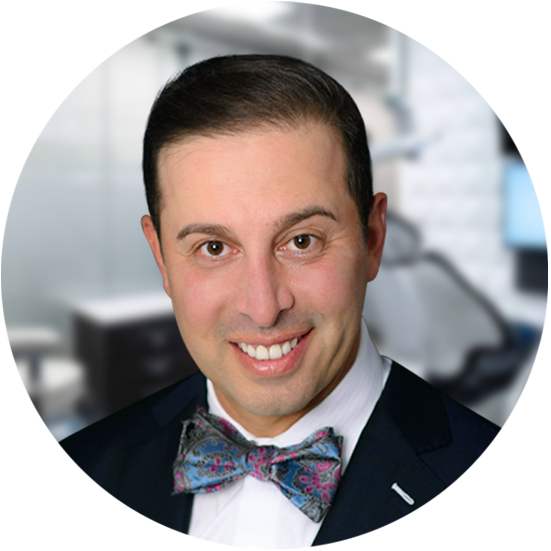 2024 Aruba Dental Conference
Following a sold-out 2023 conference, Clinical Research Dental is thrilled to announce we will return to Aruba to host the 8th annual Aruba Dental Conference. Join us February 1-3 for three days of industry-leading CE with a distinguished group of world-class educators.
Speakers and topics include:

Marcos Vargas, BDB, DDS, MS, presenting "Achieving Ultimate Esthetics with Direct Restorations"
Ron Kaminer, DDS, sharing"Advanced Materials and Techniques to Maximize Efficiency"
Amanda Seay, DDS, FAACD, FAGD & Adamo Notarantonio, DDS, FICOI, FAACD presenting "Achieving Excellence with Ceramic Restorations - A Blueprint for Success"
Nate Lawson, DDS, MA, PhD, on "The Science Behind Better Clinical Outcomes"
Marc Geissberger, DDS, MA, BS, CPT, presenting "Managing and Treating an Acid Mouth"


For more information on the 2024 Aruba Dental Conference and to register, visit www.arubadentalconference.com.
2024 Aruba Dental Conference - Day 2
Adamo Notarantonio & Amanda Seay
Achieving Excellence with Ceramic Restorations: A Blueprint for Success
4 CE Credits | AGD Subject Code: 250
Consistently achieving success with ceramic restorations can be challenging as there are so many clinical and patient variables that must be considered. Lab communication requires key information to properly plan a case from beginning to end and ensure predictable outcomes. This course is designed to assist the cosmetic restorative dentist in achieving excellence with every clinical case, regardless of its complexity. The focus will be on preparation design, provisionalization and lab communication for smile design cases.
Bonding procedures and placement techniques for composite restorations
Contouring of posterior composites to achieve excellent adaptation and tight contacts
Finishing and polishing of anterior restorations
EXPLORE CONTINUING EDUCATION OPPORTUNITIES
CRD destination courses are a fantastic opportunity for dental professionals to connect with industry-leading speakers, colleagues and friends to learn, network and share ideas. Take a trip with Dentistry's top key opinion leaders to experience the best dental CE that always keeps the patient's best outcomes in mind.
CRD is committed to supporting dental professionals with access to online courses that fit their schedule, educational needs and interests. Experience the convenience of quality online continuing dental education that features Dentistry's top key opinion leaders in live-streamed and on-demand formats.
Bring group training directly to your office! Mini Clinics are free, high-energy, interactive in-office sessions with your CRD Clinical Advisor. Mini Clinic courses provide you and your staff a refresher on dental best practices, techniques and procedures. You'll earn 1 CE credit per topic in the convenience of your office.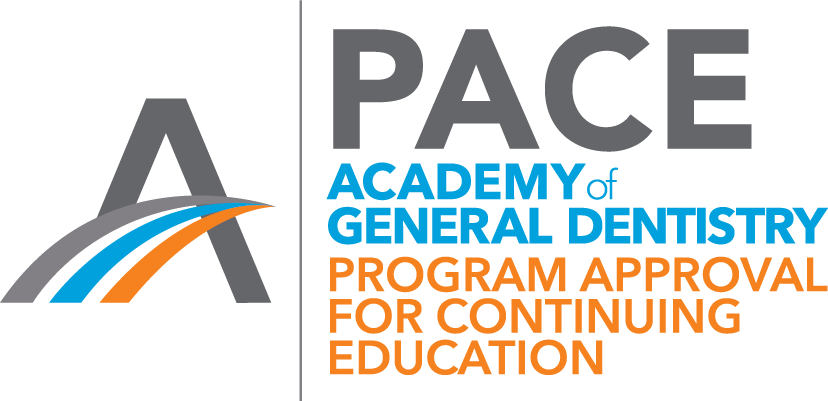 Clinical Research Dental/Clinician's Choice is an Approved PACE Program Provider by the Academy of General Dentistry. The formal continuing education programs of this program provider are accepted by the AGD for Fellowship/Mastership and Membership Maintenance credit. Approval does not imply acceptance by a state or provincial board of dentistry or AGD endorsement. The current term of approval extends from 1/1/2023 to 12/31/2026 and the Provider ID # is 208086.