Welcome to Clinical Research Dental Supplies and Services Inc.
Clinical Research Dental is the exclusive distributor partner for the top dentistry brands in Canada. We are a Canadian dental supplier with a focus on education and 35+ years of experience. Here you'll find your old favourites as well as many new, innovative products, all intended to improve the long-term success of dentistry in Canada.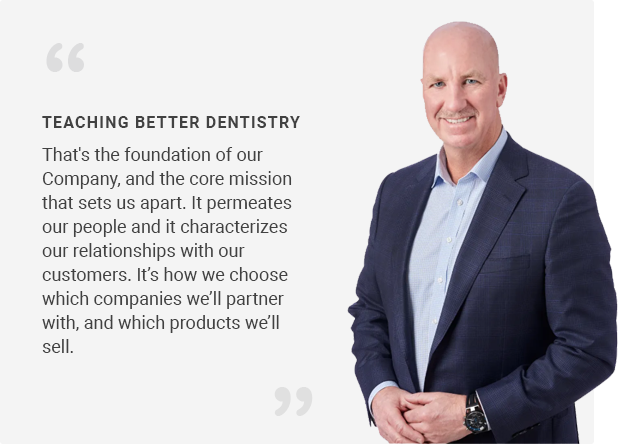 It is our mission to support, promote and teach better dentistry through the presentation of clinical seminars, workshops, and scientific research studies and to provide only clinically proven products to dentists throughout North America via a highly trained and skilled technical support staff. We also visualize the results before we begin... every day, with every client. Our treatment plan for you is designed to consistently provide tried and true techniques with clinically proven products that, together, will solve your daily clinical problems and improve your dentistry. Like you, we're happy only if you're satisfied with the results you achieve with our products and recommended techniques.

At Clinical Research Dental, we know dentistry - the products, the procedures, and more importantly, the technique sensitivities that every dentist faces. Our products are designed to solve specific clinical challenges - those that are common to today's esthetic procedures. They are predictable, we know how they work, and how they will perform in our client's hands. Our goal is to work as closely as possible with every one of our clients to ensure their esthetic procedures are problem free today and every day.

Product Development
At Clinical Research Dental we are constantly searching for ways to improve dentistry through product development. Many ideas for our Clinician's Choice brand name products come from today's opinion leaders and from our clients.

Interested in joining the CRD team?
Apply today!
Ready to take the next step in your career and join Team CRD? Check out our Careers page to view open positions, or share your resume with us anytime.