Clinical Research Dental is proud to partner with Hands-OnLine LIVE to deliver unique, high-quality, interactive hands-on dental CE online. Participate in clinical learning and hands-on training from the comfort of your operatory with the Hands-OnLine Live technique kit delivered to your door prior to the course. Hands-OnLine LIVE provides a complete learning experience that blends the convenience of digital learning with the ability to consume the training in practical form while being supported by experts along the way.
Hands-OnLine Live also offers online dental CE in an on-demand format that allows you to learn on your own schedule. Hands-On Demand delivers 24/7 access to hands-on dental CE courses presented by world-class educators. Learn at your own pace with unlimited access, at any time for 30-days with unlimited viewing.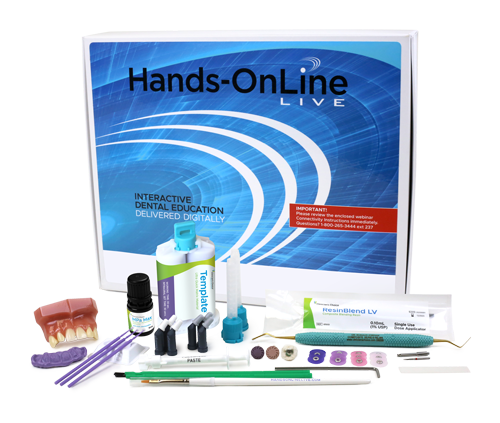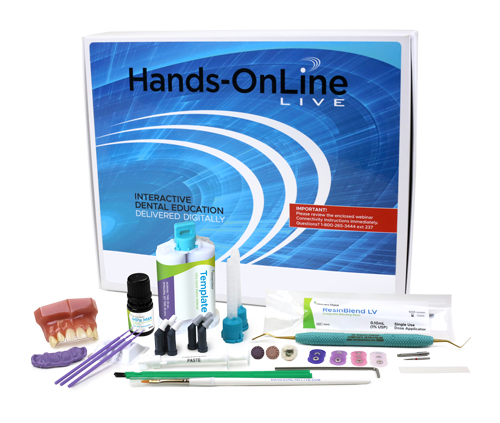 Learn online LIVE with the world's best instructors without leaving your office! Enjoy real-time, interaction with your instructor and 30 days of unlimited viewing of the on demand course after the LIVE course.

Learn on your own schedule with world-class instructors in the comfort of your office with 30 days of unlimited viewing! A Hands-On Demand Technique Kit and Guide are delivered to your door and are yours to keep!
EXPLORE CONTINUING EDUCATION OPPORTUNITIES
CRD in-person continuing education programming brings the best dental CE to cities across Canada. We are dedicated to designing leading education that supports your commitment to excellence in patient care and promotes better dentistry through continuous learning and best practice implementation.
CRD destination courses are a fantastic opportunity for dental professionals to connect with industry-leading speakers, colleagues and friends to learn, network and share ideas. Take a trip with Dentistry's top key opinion leaders to experience the best dental CE that always keeps the patient's best outcomes in mind.
Bring group training directly to your office! Mini Clinics are free, high-energy, interactive in-office sessions with your CRD Clinical Advisor. Mini Clinic courses provide you and your staff a refresher on dental best practices, techniques and procedures. You'll earn 1 CE credit per topic in the convenience of your office.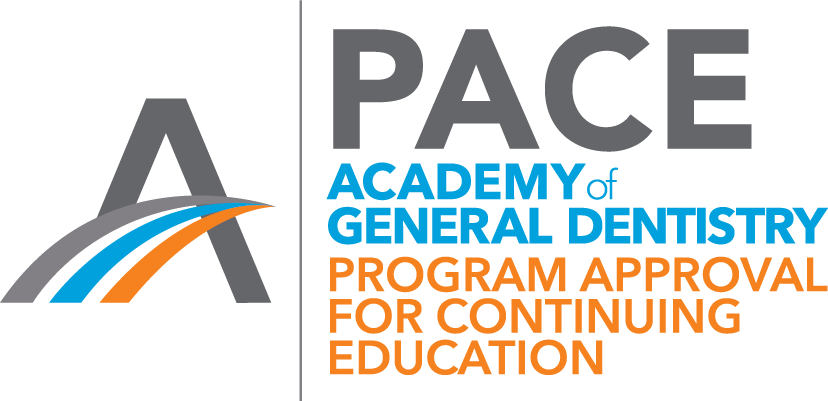 Clinical Research Dental/Clinician's Choice is an Approved PACE Program Provider by the Academy of General Dentistry. The formal continuing education programs of this program provider are accepted by the AGD for Fellowship/Mastership and Membership Maintenance credit. Approval does not imply acceptance by a state or provincial board of dentistry or AGD endorsement. The current term of approval extends from 1/1/2023 to 12/31/2026 and the Provider ID # is 208086.