Clinical Research dental is
Your Ultradent™ Store in Canada
A global dental supply and manufacturing company with multiple industry-leading products and 40+ years of experience. Ultradent's products are used worldwide by dentists, group practices, government agencies, and universities. Shop Ultradent's products exclusively at Clinical Research Dental.
BEFORE ANY RESTORATION, START WITH WHITENING
#1 WHITENING BRAND ON THE PLANET
Studied, tested, and innovated over any professional teeth whitener.
30+ YEARS, 100+ MILLION SMILES BRIGHTENED!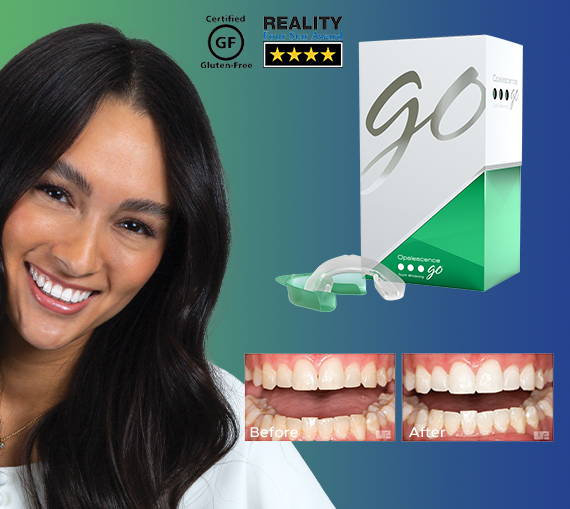 TAKE-HOME | WHITENING WITH BRACES
Opalescence Go™ Teeth Whitening Treatment
Prefilled whitening trays - 10% & 15% Hydrogen Peroxide
Ortho Tip! Opalescence Go whitens teeth from within and can be worn over braces! Offer Opalescence Go to patients two weeks prior to debonding for the added "wow" factor oncebraces come off!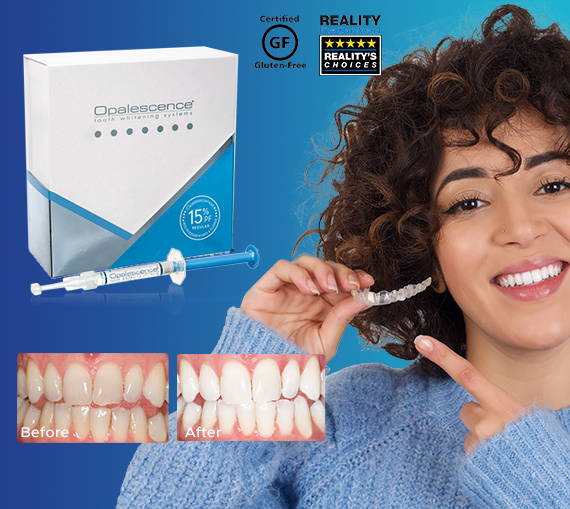 CUSTOM TAKE-HOME | WHITENING WITH CLEAR ALIGNERS
Opalescence™ PF Teeth Whitening Treatment
Carbamide Peroxide with Potassium Nitrate and Fluoride
Ortho Tip! Do your patients wear clear aligners? Opalescence PF 10% whitening gel can be used while wearing clear aligners. No custom tray is needed! Click here to find clinical technique for whitening with clear aligners.
ADDITIONAL WHITENING products & RESOURCES
CREATED BY DENTISTS FOR DENTISTS
REASONS TO CHOOSE ULTRADENT™

Ultradent is a global dental supply and manufacturing company with multiple industry-leading products and over 40 years of experience.
Ultradent currently researches, designs, manufactures, and packages more than 500 materials, devices, and instruments used by dentists around the world. This includes industry-leading Opalescence® professional whitening system, award-winning VALO® and VALO® Grand curing lights, Mosaic® universal composite, UltraSeal XT® hydro pit and fissure sealant, Ultra-Etch® etchant, and many others.


Ultradent donates products to humanitarian efforts locally, nationally, and internationally, including Sealants for Smiles, the Crown Council's Smiles for Life program, and many other independently led humanitarian dental missions. Additionally, Ultradent sponsors a nonprofit organization, the Diversity Foundation, a progressive outreach program committed to preventing hate crimes and intolerance. The program promotes diversity and fosters multicultural awareness among individuals from all backgrounds. Learn more about Ultradent Humanitarian Efforts.
THE ART OF PRECISE PLACEMENT
Ultra-Etch™ etchant is a 35% phosphoric acid solution for use on dentin and enamel to create ideal bonding surfaces. Ultra-Etch etchant is self-limiting in its depth of etch, creating an etch pattern that adhesives can penetrate for increased bond strength and reduced sensitivity. Combined with an ideal viscosity that facilitates precise placement, this unique self-limiting chemistry results in an optimal surface to receive resin.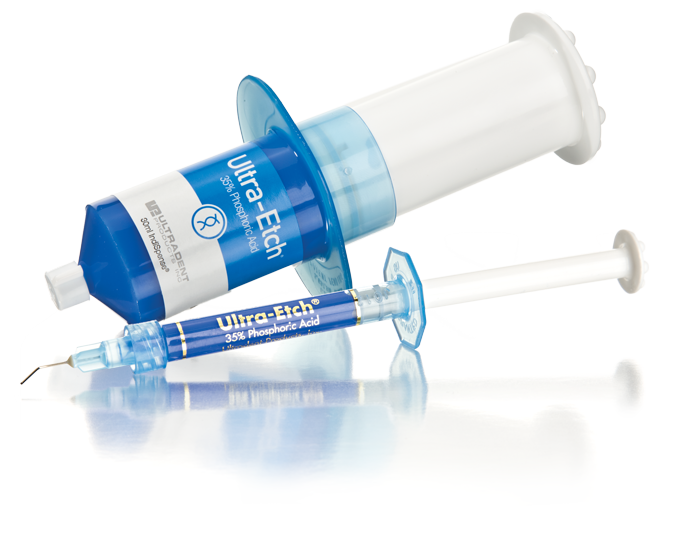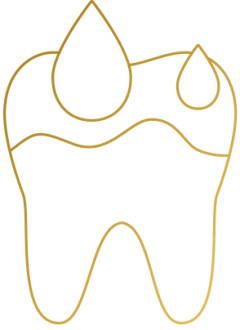 Ultra-Etch etchant is uniquely formulated with ideal viscosity. Though it is viscous, it can penetrate into the smallest fissures or occlusal surfaces due to physical and chemical properties that promote capillary action. Yet, its ideal viscosity maintains a layer thick enough to prevent it from running on vertical surfaces or drying prematurely.
Ultra-Etch etchant's ideal viscosity, along with the use of the Blue Micro™ or Inspiral™ Brush tip, facilitates precise placement and superior control. Ultra-Etch etchant also rinses clearly and cleanly, leaving no residue.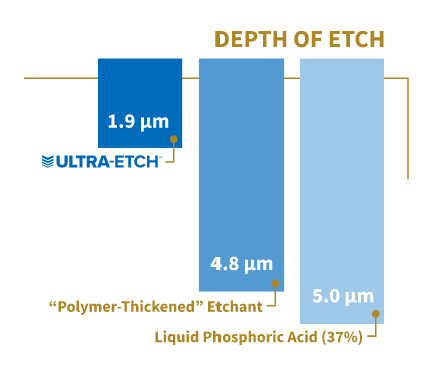 Ultra-Etch etchant is proven to be uniquely self-limiting in its depth of etch, with an average depth of 1.9 μm with 15-second etch. In a study comparing etchants, liquid phosphoric acid (37%) showed an average depth of 5.0 μm at 20 seconds, and a competing "polymer-thickened" etchant showed an average depth of 4.8 μm. Acids with this greater depth of etch go beyond the optimum level and increase the potential for incomplete resin impregnation.
MORE THAN JUST GREAT TASTE
Superior fluoride release and uptake
Enamelast™ fluoride varnish is a flavoured, xylitol-sweetened, 5% sodium fluoride in a resin carrier that produces a mechanical/chemical occlusion of the dentinal tubules in the treatment of tooth hypersensitivity. Its patented adhesion-promoting formula enhances retention, providing superior fluoride release and uptake. It is non-gritty, nearly invisible in appearance, and is available in four great-tasting flavours. Enamelast also comes in two delivery options—and is both nut and gluten free.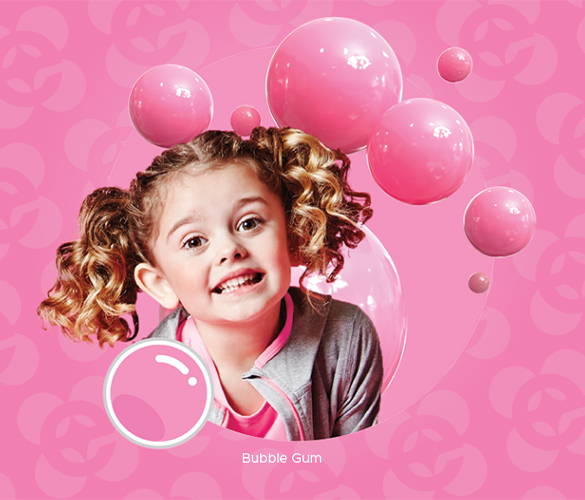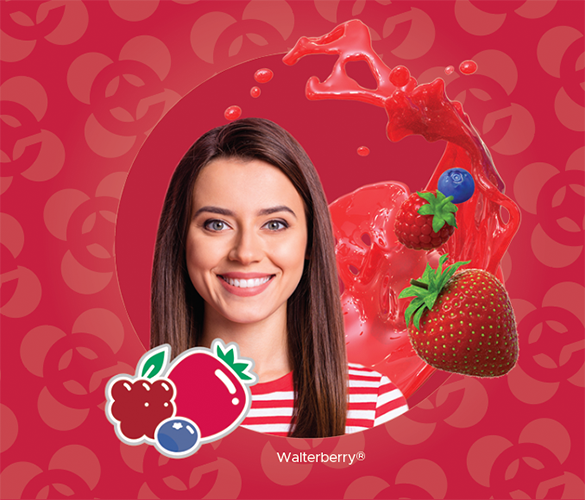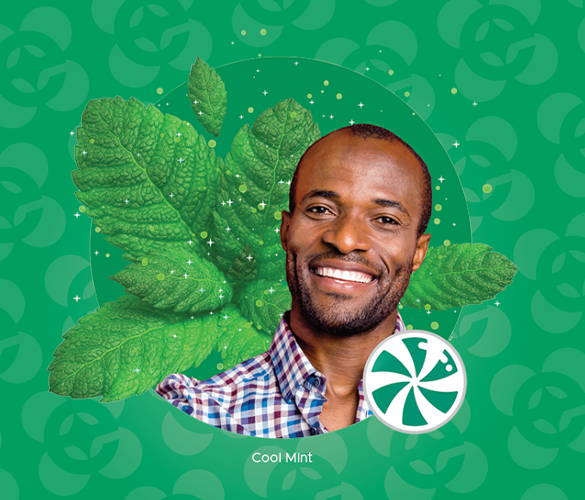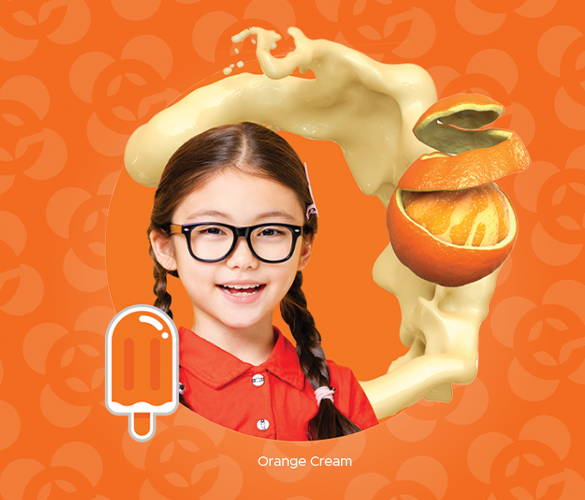 THE FIRST CHOICE IN ACHIEVING HEMOSTASIS
Tissue Management Toolkit
Profound hemostasis is key to good impressions and clear access. You won't find any better chemistry and instruments to control bleeding and sulcular fluid.
Bleeding Must Be Controlled Before Starting Any Procedure
In the process to achieve hemostasis, or prepare soft tissue for a procedure, you have instruments and chemistries—created and used by dentists — relied on for over 40 years. Watch Ultradent™ Tissue Management Toolkit in action.

THE CURING LIGHT EVERYONE WANTS
ECLIPSING THE COMPETITION
The VALO™ Grand light uses a custom, multiwavelength light-emitting diode (LED) for producing high-intensity light at 385–515 nm capable of polymerizing all light-cured dental materials. This intensity will also penetrate porcelain and is capable of curing underlying resin cements similar to a quality halogen light.


Award-winning VALO™ Curing Light With a Larger 12 mm Lens
The VALO Grand curing light features everything you've come to love from the VALO curing light family, but with a larger lens. The 12 mm lens is designed to easily cover a 10 mm molar for quick and effective curing. The power button on the underside allows for more intuitive operation.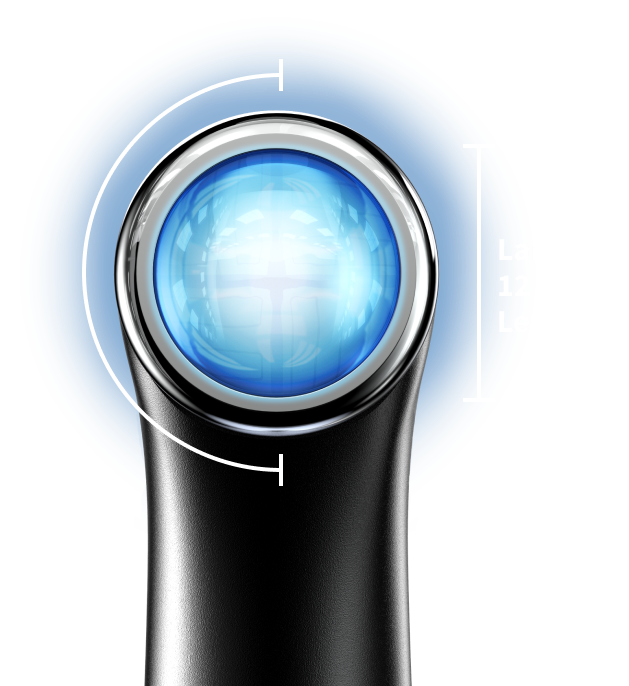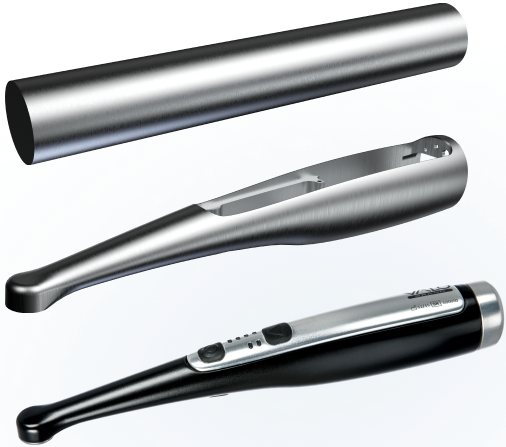 Every VALO Grand curing light starts as a solid bar of tempered, high-grade aerospace aluminum, which is CNC precision milled at Ultradent's facility in Utah, USA. The unibody construction ensures durability and provides unsurpassed heat dissipation. The elegant, ergonomic, and streamlined design enables the VALO Grand light to easily reach all curing sites without sacrificing patient comfort. The aluminum wand, machined components, and tempered glass lens make it the most durable cordless curing light available.
Unparalleled Accessibility
The VALO curing light family has the lowest-profile head for a broadband LED curing light. The slim head allows easy and direct access to all curing sites.