Immediately as Comfortable as Your Own Tooth
It is my belief that new crowns should immediately be as comfortable as if they were the patient's own teeth. Creating a method of consistently achieving this result has been my personal goal for years. In a recent case, a lab-fabricated crown #15 was tried in the mouth, and it appeared to fit well after checking the margins and proximal contact intensity. Still, to confirm how well the crown felt to the patient, Mike, I asked him to let his jaws close without biting and tell me how he felt. "The crown feels high." Mike answered.
Instead of adjusting the occlusion, I adjusted the mesial proximal contact with the ContacEZ Black Diamond Strip to allow the crown to sit more closely onto the abutment tooth (Fig. 1). After several passes with the Black Strip, Mike said he "felt much more comfortable" and did not feel any pressure on the crown. A bitewing x-ray confirmed the crown margin fit perfectly (Fig. 2).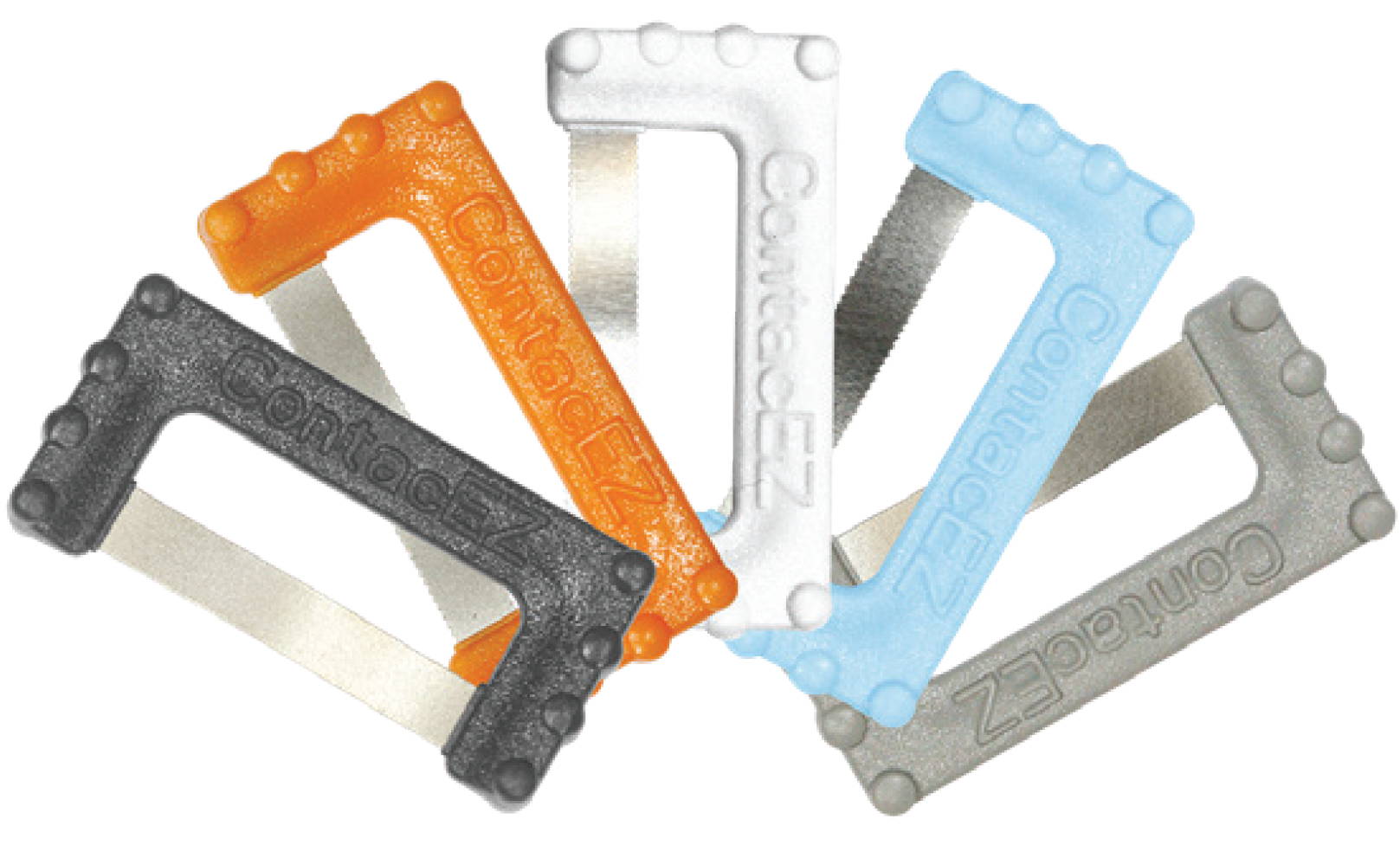 After the patient had seen his new crown in place and approved of the shade, it was cemented. Excess cement was removed, and the White Serrated Strip was used to remove stubborn cement debris trapped in the interproximal space (Fig. 3).

My crown is so comfortable; I don't feel anything!
When the occlusion was checked, I found that only minimal occlusal adjustment was necessary because the crown was seated completely. Also, performing occlusal adjustment after cementation prevented over-adjustment. Finally, using the Grey Final Polishing Strip, the contact surface was polished to a natural finish, and Interproximal Relief was confirmed (Fig. 4).

Incomplete marginal seating of crowns and improper proximal contact adjustment during any direct restorations are endemic problems that leave patients uncomfortable and make the restorations significantly more likely to fail prematurely.
Doctors need a more accurate and reliable way to adjust proximal contacts and ensure complete marginal seating for every restoration.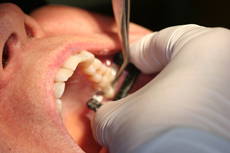 Patient's age and financials being an issue, it was decided to repair the existing crown with a direct resin restoration. Being able to control the environment, a DryShield (DryShield) was placed and my 4mm Bluewave fiber tip was initiated with aid of carbon paper. (FIG. 2)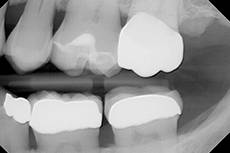 X-Ray shows the margins seated completely before cementation.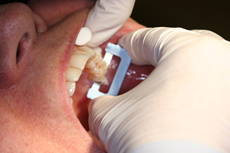 Cement debris trapped in the interproximal space is removed completely using the White Serrated Strip.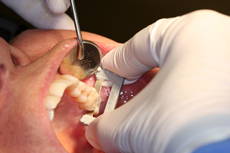 The proximal surface is polished to a natural finish with the Grey Final Polishing Strip, and Interproximal Relief is confirmed.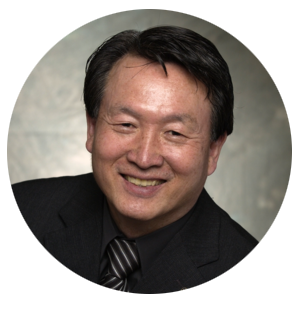 Dr. Kim is an innovative dentist with an eye toward "better dentistry". He has invented numerous precision dental devices and has continuously sought to improve dentistry throughout his career. He is the inventor of the popular instrument Super Plugger.

This article was originally published in the Clinical Life™ magazine: Fall 2019 edition
Clinical Life™ magazine is a premier periodical publication by Clinical Research Dental Supplies & Services Inc. Discover compelling clinical cases from Canadian and US dental professionals, cutting-edge techniques, product insights, and continuing education events.