The Bioceramic Revolution - Part 3: Intracanal Treatment
Microorganisms and their endotoxins are mainly responsible for the development of pulp and periapical infections. Consequently, one of the primary objectives of root canal therapy is to eliminate these microorganisms as efficiently and completely as possible.
Efficient instrumentation, combined with copious irrigation with chemicals such as sodium hypochlorite and EDTA, and techniques designed to disinfect, are the usual modalities to accomplish this. However, when the infection is in the acute phase, and the treatment cannot be performed in a single session, an intracanal dressing is commonly used between appointments. While Calcium Hydroxide has been very effective as the treatment of choice, it has its limitations, such as its solubility, resulting in the potential need to remove and replace it, as well as the difficulty in removing it from the canal.
The latest material to emerge to address some of these limitations is a ready-to-use Bioceramic-based paste called BIO-C TEMP. The indications for use include intracanal dressing for endodontic treatment in teeth with pulp necrosis and retreatments, as an intracanal dressing in teeth with perforations, external and internal resorptions, and prior to the use of root repair materials—for the apexification procedures.*

BIO-C® TEMP has some innovative unique advantages, such as low solubility, allowing the product to be in contact with the canal walls for a longer period of time. As a result, a high release of hydroxyl ions (OH- ) is obtained in a continuous and gradual way with the increase of the pH (~12) of the fluid surrounding the application. The increase in pH plays an important role in preventing the proliferation of microorganisms such as Enterococcus Faecalis. The prolonged release also reduces or eliminates the need to replace the material multiple times, resulting in fewer appointments.
Another unique feature of BIO-C TEMP is the ease in which it can be removed from the canal using very conventional methods. The product has excellent flow due to a very small average particle size, < 2 μm, allowing better flow and penetration into accessory canals and dentinal tubules.
There is much exciting ongoing research into calcium silicate based Bioceramic materials; they will undoubtedly continue to expand in indications that will continue to improve and revolutionize endodontic outcomes!
* Saulius Drukteinis, Bioceramic Materials for Management of Endodontic Complications. Springer Nature Switzerland AG 2021 59 S. Drukteinis, J. Camilleri (eds.), Bioceramic Materials in Clinical Endodontics.
Endodontic tooth treatment with extensive periapical lesion using intracanal medication and bioceramic sealer
Treatment of a tooth with chronic apical periodontitis using intracanal bioceramic medication.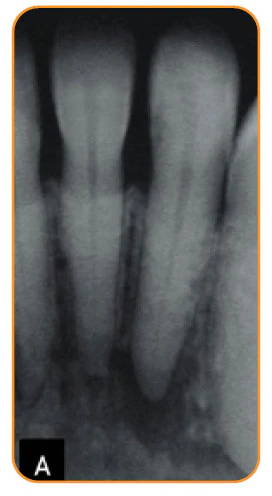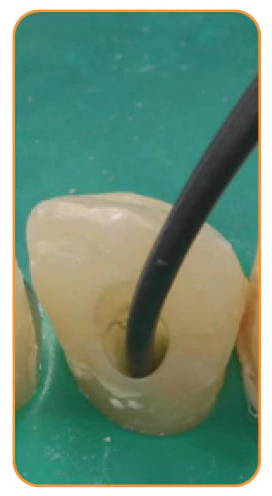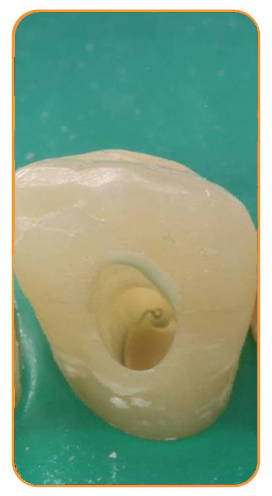 Canal efficiently filled with BIO C Temp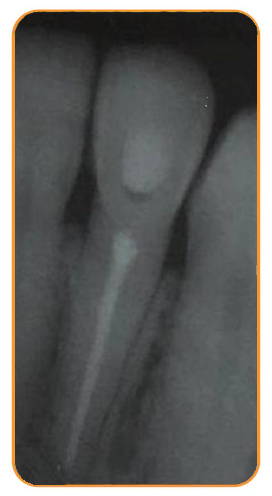 6 month recall after final obturation showing excellent healing and regression of the lesion
Images courtesy of Dr. Maria Antonieta Veloso Carvalho de Oliveira.
Brian Bevan, Endodontic Product Manager
Over a lengthy career he has established excellent and enduring relationships with Key Opinion Leaders, Universities and Grad programs, and key dental industry contacts. Brian speaks to general dentists and specialists on an almost daily basis and is considered a valuable resource on the challenges and techniques essential to successful endodontics.

This article was originally published in the Clinical Life™ magazine: Winter 2021 edition
Clinical Life™ magazine is a premier periodical publication by Clinical Research Dental Supplies & Services Inc. Discover compelling clinical cases from Canadian and US dental professionals, cutting-edge techniques, product insights, and continuing education events.