Which Endo File is Right for Me?
In early 2022, CRD had the pleasure of announcing the new partnership with SS White, to carry their line of endodontic files exclusively in Canada. These have met with critical acclaim and have answered clinical challenges faced in endodontics by both Endodontists and General Practitioners. As there are 4 different brands of instruments, we have had a variety of questions regarding the differences, advantages, and design features of each. The following is a brief overview of the products.
All of the SS White files in our portfolio are designed to draw debris coronally and have excellent cutting ability. Each File series are also subject to a proprietary Heat Matrix™ process, which renders them among the most flexible endo files on the market.
Modern Design, Minimally Invasive Files
In the quest for endodontic success, there is one aspect of endodontic treatment has gained a lot of attention in the last 10 years, that is, retaining as much structural integrity of the as tooth possible. This is important, particularly in the area known as the Pericervical Dentin, "located 4 mm above the crestal bone and extending 4 mm apical to the crestal bone. It acts as the "neck" of the tooth" A structurally sound endodontically treated tooth, is a highly restorable tooth.
Our most popular, flagship file, is the Exact TaperH DC™. This file preserves pericervical dentin, the critical area of the tooth. Designed with a diminishing taper, the resulting shape is the best of both worlds: deep shape where you need it, in the apical third, while conserving as much as 40% more dentin in the Coronal and mid third. The file sequence is familiar to most dentists, so there is no lengthy learning curve.


DCTaperH™ files were the first, and continue to be the most minimally invasive files on the market. With a maximum cutting flute of .69mm and a strong parabolic core design (FIG 1, 2), and Heat matrix Technology, this file delivers strength, ultimate flexibility, and an anatomic design. These have appealed to many endodontists who
are moving away from larger shapes. Our specialists have CBCT, high magnification microscopes, high intensity light, and a growing number are moving to advanced Irrigation procedures, using devices such as Gentle Wave® (Sonendo, Laguna Hills, CA) or SkyPulse® (Fotona LLC, Irving, TX). These technologies dovetail beautifully
with this file. DCTaperH is the perfect file for Endodontists and minimally invasive General Practitioners.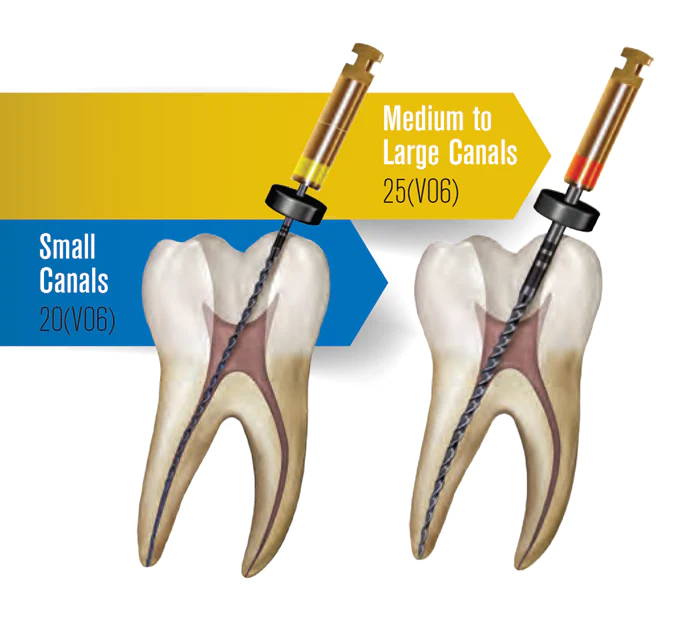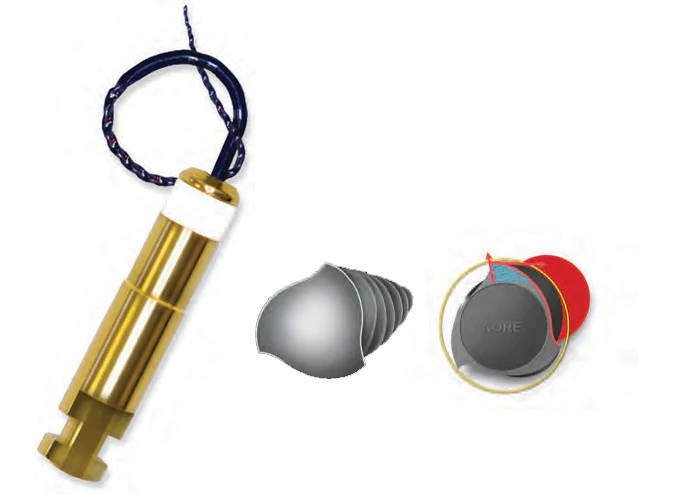 Traditional Shaping Files
Many doctors still prefer the traditional shape, a gradually tapering funnel with the smallest diameter at the apex, with sufficient shape to allow for three dimensional obturation, and efficient irrigation. This group can be further divided into two subcategories, Rotary and Reciprocating Files.
ExactTaper H is a robust and efficient cutting, variable taper file. It has been designed to emulate some of the design features of the ProTaper® Gold (Dentsply Sirona) with intuitive shapes and sizes. (i.e., F1, F2, S1, S2, etc.)
These files efficiently create a traditional Rotary Shape, with super elasticity, which exceeds the competitors, and with a leap forward in resistance to cyclic fatigue.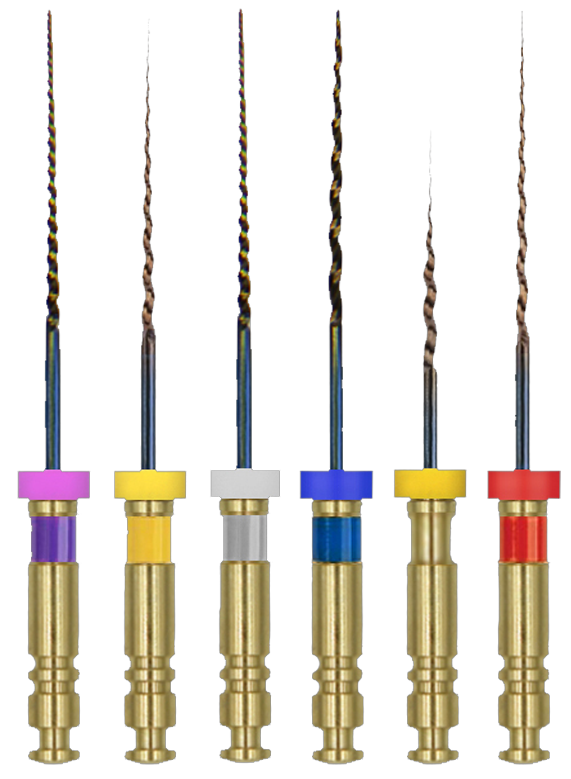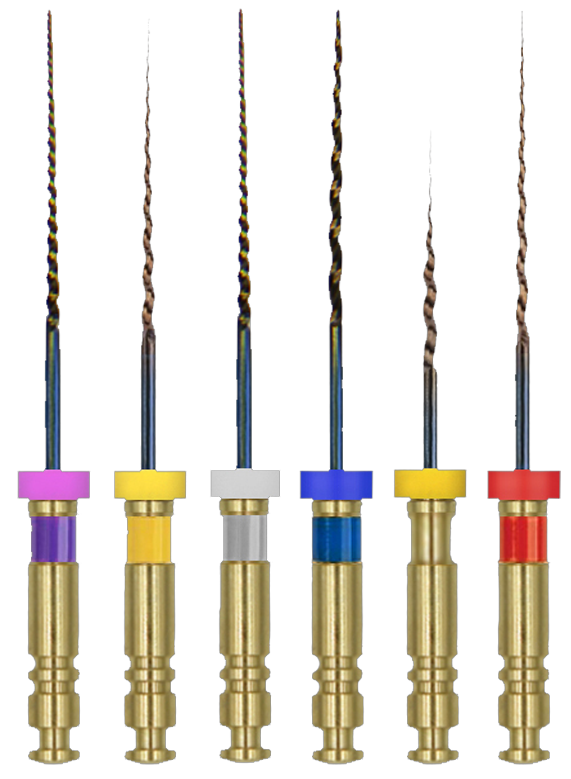 Exact Flow H has the same design as Wave™ One Gold and can operate at the same reciprocating degrees. However, these files deliver optimal strength and flexibility, again, due to the Heat Matrix technology. They are sterilizable and VERY cost competitive.
Whether you prefer a more traditional shape, a design to conserve pericervical dentin, a very minimally invasive design, rotary, or reciprocation, we have the file for you. Try a test drive, you won't be disappointed.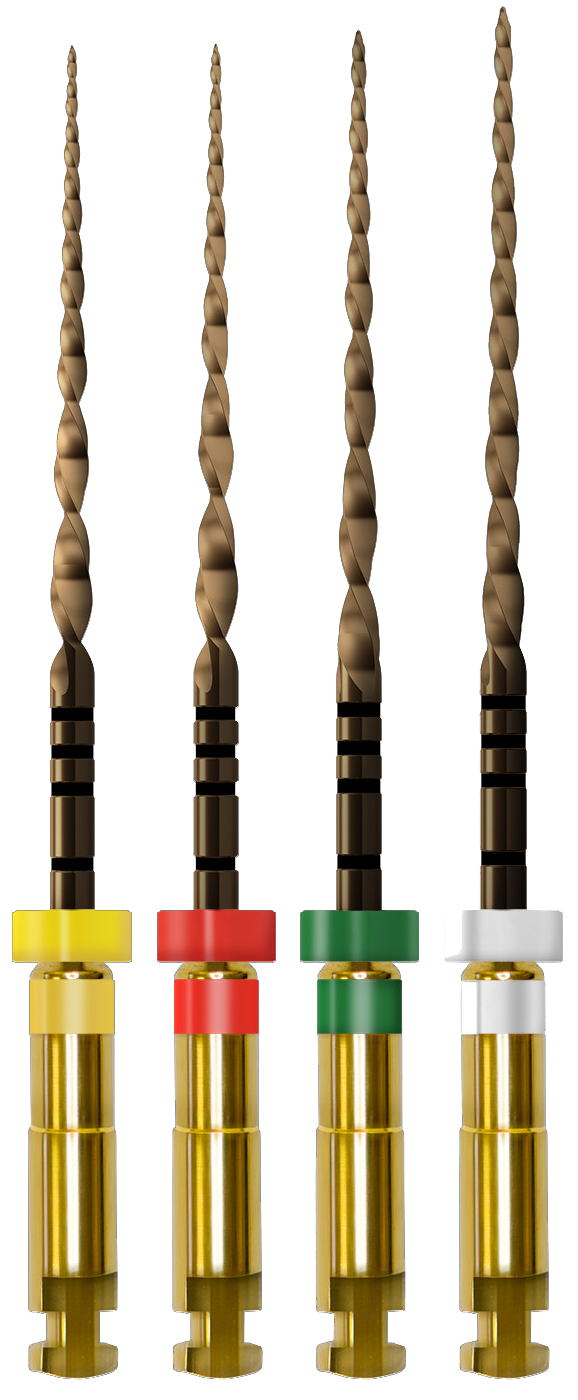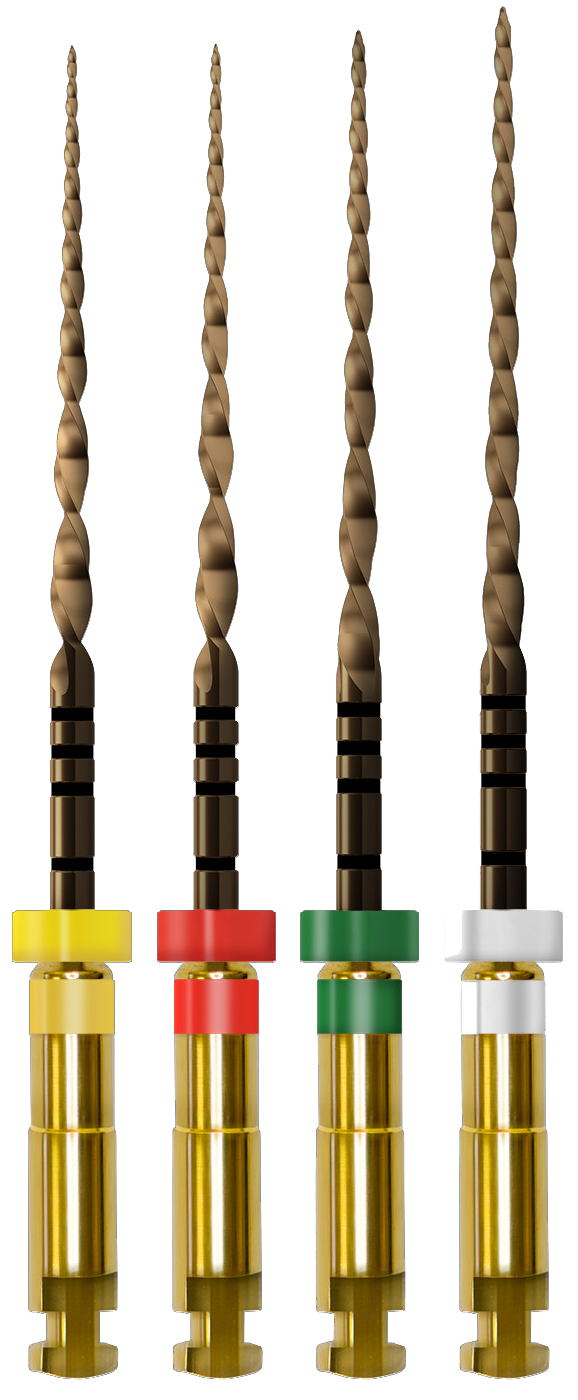 I. Minimally Invasive Root Canal Instrumentation
Gustavo De-Deus, Emmanuel J. N. L. Silva, Jorge N. R. Martins, Daniele Cavalcante, Felipe G. Belladonna & Gianluca Plotino. © 2020 Springer Nature Switzerland AG
II. Deep Makati, Nimisha Chinmay Shah, Dexter Brave, Vishnu Pratap Singh Rathore, Dhaval Bhadra, and Meetkumar S. Dedania. Evaluation of remaining dentin thickness and fracture resistance of conventional and conservative access and biomechanical preparation in molars using cone-beam computed tomography: An in vitro study. J Conserv Dent. 2018 May-Jun; 21(3): 324–327.
Brian Bevan, CRD Endodontic Product Manager
Over a lengthy career he has established excellent and enduring relationships with Key Opinion Leaders, Universities and Grad programs, and key dental industry contacts. Brian speaks to general dentists and specialists on an almost daily basis and is considered a valuable resource on the challenges and techniques essential to successful endodontics.

This article was originally published in the Clinical Life™ magazine: Fall 2022 edition
Clinical Life™ magazine is a premier periodical publication by Clinical Research Dental Supplies & Services Inc. Discover compelling clinical cases from Canadian and US dental professionals, cutting-edge techniques, product insights, and continuing education events.