Endodontics: The Bioceramic Revolution - Materials and Methods.
Part 1
The three essential elements of successful endodontic therapy continue to be 1) effective biomechanical preparation 2) microbial control and 3) complete three dimensional obturation of the root canal space. Additionally, there are a number of different strategies to address recurrent periapical pathosis; inadequate healing and iatrogenic events such as endodontic re-treatment, surgery and repair techniques. Bioceramic materials have, at the very least, improved potential outcomes in these procedures, but more realistically appear to have revolutionized endodontics.
This article series will discuss 1) the materials, that is, the history of bioceramics in endodontics from its early forms to the state of the art material available today, and 2) how they may be of use in your practice.
Mineral Trioxide Aggregate
The first known bioceramic material to root canal therapy is called Mineral Trioxide Aggregate (MTA) and was introduced in the 1990's. Hundreds of scientific articles attested to its desirable properties in terms of its biocompatiblity, bioactivity, hydrophilicity, radiopacity, sealing ability and low solubility ii, iii, iv, v. Initially launched as a material to repair perforations, it was soon realized that these properties made it an ideal material as a root end surgical filling material, for internal and external resorption vi, vii, as well as in pulp capping viii, ix, and other pulp therapy. This material was truly a gift to endodontics. The bioactivity, the excellent marginal seal, and the moisture-loving formula were all well received.

Far from being the ideal material however, practitioners still had to put up with a few problematic characteristics, such as its very poor handling due to its "wet sand" consistency as well as the darkening of the material upon setting which could create aesthetic challenges. Nevertheless, this original material is still used extensively in endodontics with much success. To address some of the aforementioned challenges with the material, two new materials came to the market. MTA HP (Angelus, Londrina, Brazil) addressed the handling issues and developed a malleable putty like material when mixed that does not stain the tooth.
The second new material, Bio-C Repair, is the latest generation repair material which amends all previous concerns with earlier bioceramic materials. It is a pre-mixed formula dispensed in a screw type syringe. The average particle size of this newer material is a fraction of that found in original MTA, at less than 2 microns. This makes the product more reactive, which favors the faster release of Ca2+ ions and OH- ions associated with the healing process of endodontic lesions. A higher pH, higher bond strength, low solubility, and setting expansion make this the most ideal repair material to date.
The following procedure is recommended to use Bio-C Repair as a pulp capping material:
Remove the excess caries form the pulp exposure site.

Rinse the site with sodium hypochlorite. This disinfects the area and aids in hemostasis.

Only the exact amount of Bio-C Repair is extruded from the pre-mixed syringe.

The material is gently packed into place using a cotton plier holding a wet cotton pellet, as bioceramic materials need moisture to set.
References
i Cohen S, Hargreaves K. Pathways of the Pulp 9th ed. Mosby, St. Louis, MO, 2006

ii Compend Contin Educ Dent. 2015 Apr; 36(4): 247–264 MTA: A Clinical Review. Peter Z Tawil, DMD, MS, FRCD(C), Dip. ABE, Derek J. Duggan, BDentSc, MS, Dip. ABE, and Johnah C. Galicia, DMD, MS, PhD
iii Parirokh M, Torabinejad M. Mineral trioxide aggregate: a comprehensive literature review--Part I: chemical, physical, and antibacterial properties. J Endod. 2010 Jan;36(1):16–27
iv Torabinejad M, Parirokh M. Mineral trioxide aggregate: a comprehensive literature review--part II: leakage and biocompatibility investigations. J Endod. 2010 Feb;36(2):190–202.
v Parirokh M, Torabinejad M. Mineral trioxide aggregate: a comprehensive literature review--Part III: Clinical applications, drawbacks, and mechanism of action. J Endod. 2010 Mar;36(3):400–13
vi Zahed Mohammadi, Mohammad Yazdizadeh, and Sousan Shalavi. Non-Surgical Repair of Internal Resorption with MTA: A Case Report. Iran Endod J. 2012 Autumn; 7(4): 211–214
vii Dr Bonny Paul, Dr Kavita Dube, Dr Arti Rai,Dr Swarnima Randhelia. MTA as Apical Filling Material In Internal Resorption. IOSR Journal of Dental and Medical Sciences (IOSR-JDMS) e-ISSN: 2279-0853, p-ISSN: 2279-0861. Volume 5, Issue 3 (Mar.- Apr. 2013), PP 35-37
viii Leendert (Len) Boksman, DDS, BSc., FADI, FICD and Manfred (Manny) Friedman BDS, BChD. MTA: The New Material of Choice for Pulp Capping. Oral Health Journal August 1, 2011
ix Anu Bhalla, DMD, FRCD(c); Yosef Nahmias, DDS, MSc. Vital Pulp Therapy Using MTA: A Case Series. Oral Health Journal November 2014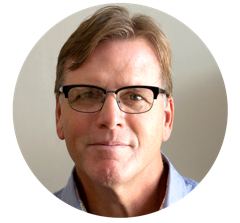 Dr. Douglas Harvey is a consultant in Clinical Affairs with Clinician's Choice Dental Products. He has a Bachelor's Degree in Biology and a Doctor of Dental Surgery, both from the University of Western Ontario. He served as a dental officer at the Canadian National Defence headquarters before enjoying a career in solo general practice until 2015. Dr. Harvey has been a long-standing member of the International Dental Study Club, and has served in organized dentistry at the local and provincial levels in Canada.