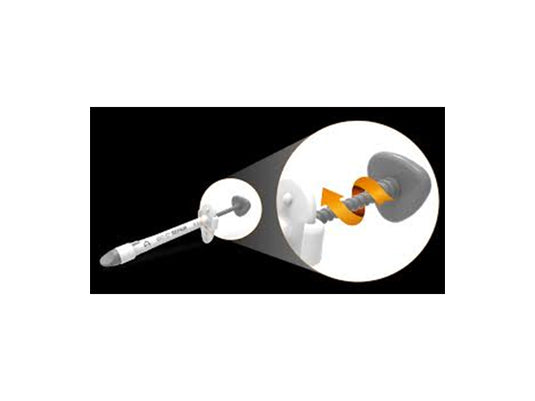 Product Details

Configurations

FAQ

Resources
Bio-C® Repair is a ready-to-use bioceramic repair cement for endodontic treatment. The Bio-C Repair putty comes in a screw-in syringe that allows removal of the product in small portions with no effort or waste.
In addition to its ease of use, Bio-C Repair offers all the benefits of bioceramic formulation. Other features and benefits include:
Promotes biomineralization by providing rapid tissue regeneration
Bactericidal action due to its high pH
Prevents bacterial infiltration due to its setting expansion and its excellent adhesion to dentin
Does not stain tooth structure
High radiopacity
Indications for Use
Treatment of any root or furcation perforations
Internal resorption
Treatment of communicating internal or external resorption via surgery
Root end filling material in endodontic surgery
Pulp capping
Apexification and apexogenisis
Pulpotomy and other vital pulp therapy
Bio-C Repair Syringe (Item Number: 850813): 1 x 0.5 g syringe.
Bio-C Repair Syringe 4-Pack (850818): 4 x 0.5 g syringes.
Q: What is the difference between Bio-C Repair and Bio-C Sealer?
A: Bio-C Repair is a reparative cement, while Bio-C Sealer is a cement root canal obturation.
Q: What is the setting time for Bio-C Repair?
A: The setting time will depend on the availability of moisture in the medium, but usually occurs in about 120 minutes.