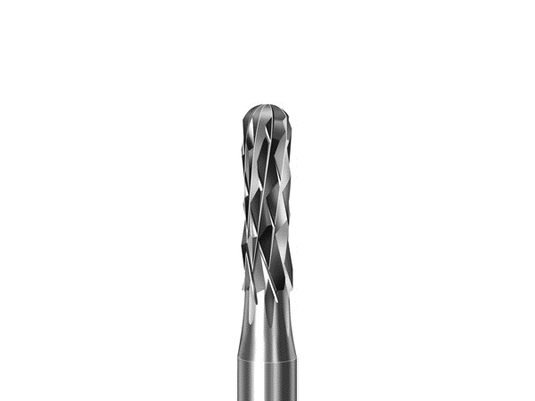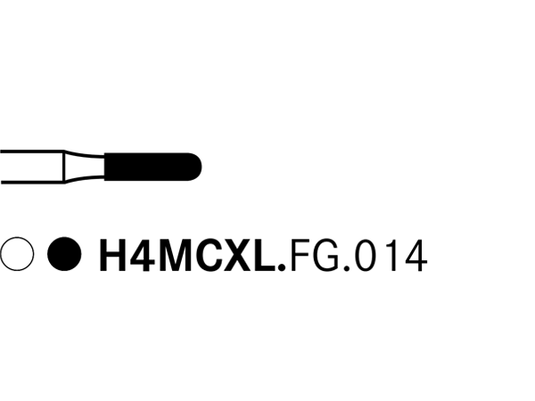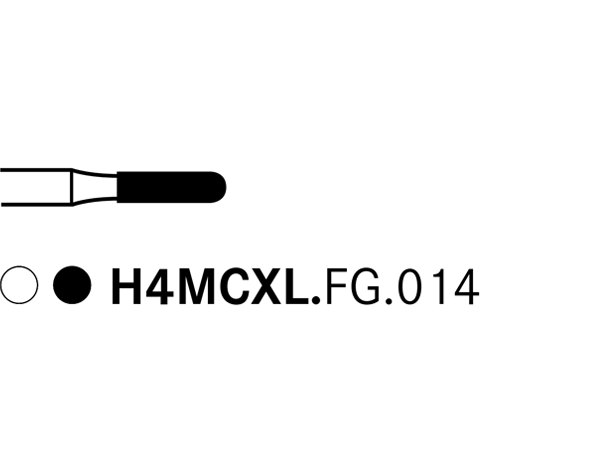 Product Details

Clinical Technique

Technical Details

Configurations

Resources
For porcelain-fused-to-metal (PFM) crowns and metal crowns. Apply crown remover at an angle of 45°. For zirconia and high fused ceramics use our 4ZR or 4ZRS.
Crown cutter | H4MCXL
The H4MCXL, for metal and ceramics, is ideal for cutting PFM and hard-metal crowns. This ingenious instrument cuts through ceramic veneering and the underlying metal structure without requiring instrument changes. Other features and benefits include:
Tip transversing blade on tungsten carbide burs to facilitate penetration of the crown material
Reduced heat generation thanks to effective spaces
Outstanding durability
Time savings
Indications for Use
PFM Crown removal.
Looking for a way to easily switch to Komet burs? Download and then print a Komet Bur Conversion Card here:
Shank Type
Maximum Permissible Speed Legend
H4MCXL.FG.014: 5-Pack (Item Number: 338096)