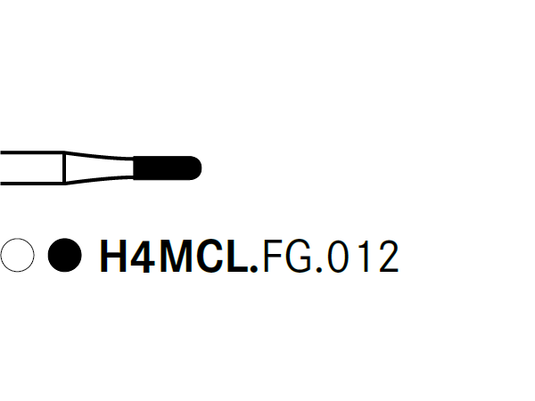 Product Details

Clinical Technique

Technical Details

Configurations

Resources
The H4MCL, for metal and ceramics, is ideal for cutting PFM and hard-metal crowns. This ingenious instrument cuts through ceramic veneering and the underlying metal structure without requiring instrument changes. Other features and benefits include:
Tip transversing blade on tungsten carbide burs to facilitate penetration of the crown material.
Reduced heat generation thanks to effective spaces
Time savings
Outstanding durability
For porcelain-fused-to-metal (PFM) crowns and metal crowns - apply crown remover at an angle of 45°. For zirconia and high fused ceramics the 4ZR/4ZRS.
Indications for Use
Crown removal.
Looking for a way to easily switch to Komet burs? Download and then print a Komet Bur Conversion Card here:
Shank Type
Maximum Permissible Speed Legend
H4MCL.FG.012: 5-Pack (Item Number: 338095)