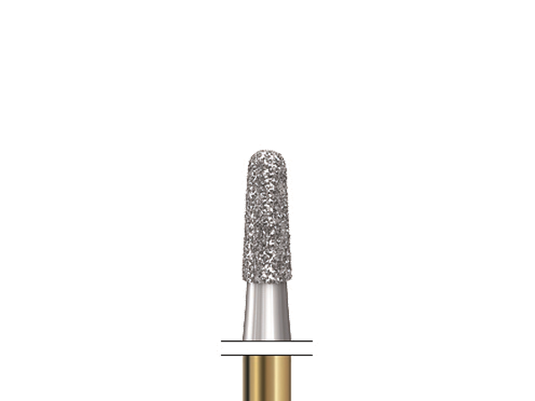 Product Details

Clinical Technique

Technical Details

Configurations

Resources
The newest addition to the team of Komet's crown cutters is Jackie™ (4ZRS), which addresses the challenge of removing adhesive-bonded, all-ceramic crowns. Optimized for use on zirconia and other high-strength ceramic materials, the Jackie crown remover (4ZRS.FG.016) is uniquely engineered to slit crowns and bridges to simplify final fracture and removal with a hand instrument. With a length of 4 mm and a tapered working end, the cutter is ideally suited for creating lingual, occlusal, and buccal separating joints, which are essential when working to remove adhesively bonded restorations. Other features and benefits include:
Permanently bonded, high-quality diamond particles
Densely packed diamond layer
Outstanding durability & extended service life
Optimal material-reduction capacity
Extensive range of shapes and sizes to meet all needs
For cutting all-ceramic crowns and bridges.
Indications for Use
Crown removal.
Looking for a way to easily switch to Komet burs? Download and then print a Komet Bur Conversion Card here:
Shank Type
Diamond Grit Size Legend
Maximum Permissible Speed Legend
4ZRS.FG.016: 5-Pack (Item Number: 190005)