How I Used Opalescence Whitening Systems to Build my Practice
"I can honestly say Opalescence practically built my practice." Says Dr. Jaimeé Morgan, an esthetic dentist from Salt Lake City, Utah. "Ten years ago when my husband and I opened our new practice, we were spending so much in different advertising methods to bring in new business. They were all pretty ineffective, so we decided to go with what we knew worked best, and that was word of mouth from existing patients."
Dr. Morgan began to offer complimentary whitening for all her patients. Not just new patients, but all patients. "Our existing patients loved the perk and were quick to spread the word about our new offer," she recalls. Dr. Morgan's reputation of creating complementary white smiles for her patients quickly expanded her reach. Every time a patient comes in for their scheduled check-up Dr. Morgan asks them if they need any additional Opalescence. If they say yes, they're given 2 syringes of Opalescence. If they want more, they pay a fee to cover the cost of the additional whitening material.
Dr. Morgan even uses Opalescence on her orthodontic patients. She explains, "Opalescence Go easily molds around their ortho brackets to start the whitening process before they have their braces removed. As an added bonus, Opalescence keeps porcelain brackets looking good and stain-free."
"When other clinicians ask me how important Opalescence whitening is to my practice," Dr. Morgan doesn't hesitate," I can say that it rates as a #1 practice builder in my eyes."
Dr. Jaimeé Morgan loves to share her enthusiasm about Opalescence Whitening Systems with other doctors, lecturing all over the country about using tooth whitening as a tool for success in dentistry.

Tips on how to build your practice with whitening
1. Never let the simplicity of bleaching undermine your enthusiasm for what it provides.
There is no other cosmetic procedure that is as rejuvenating as removing years of stain from a patients smile. I like to compare whitening to a skin care program. If I told you that if you used this skin care program every night for 2 weeks and it would take years of wrinkles off your face, would you do it? It's interesting that we invest so much money in products that generally don't do what they promise, and we keep using them. With whitening products, you have a 97% chance of having successful results. Even if a patient needs to extend the bleaching regimen 6 -12 months to remove difficult stains like tetracycline, it's worth it.
2. Educate everyone on your staff about whitening, and make sure they have whitened their own smiles.
Encourage staff members to wear custom trays at work or Opal Go so they can show patients how easy and comfortable it is.
3. Use visual aids throughout the office.
Display the Opal Go kits! The packaging is beautiful and patients will ask questions about it, which allows you to wow them with your knowledge and enthusiasm. I love to use my patient's before and after bleaching pictures in the treatment rooms as well as the reception area. It gets them asking questions about how we obtained the results.
4. I ask every patient if they have whitened their teeth before.
Patients frequently respond with, "I tried to bleach using strips but I was so sensitive I had to stop." This allows me to tell them about our bleaching program and protocol and how it differs from OTC products."
5. Get your hygienists to talk about bleaching while they are cleaning the patient's teeth.
Talk about the research, the safety and efficacy. No one else in the office has the luxury of spending that much time with a patient. Use that time wisely.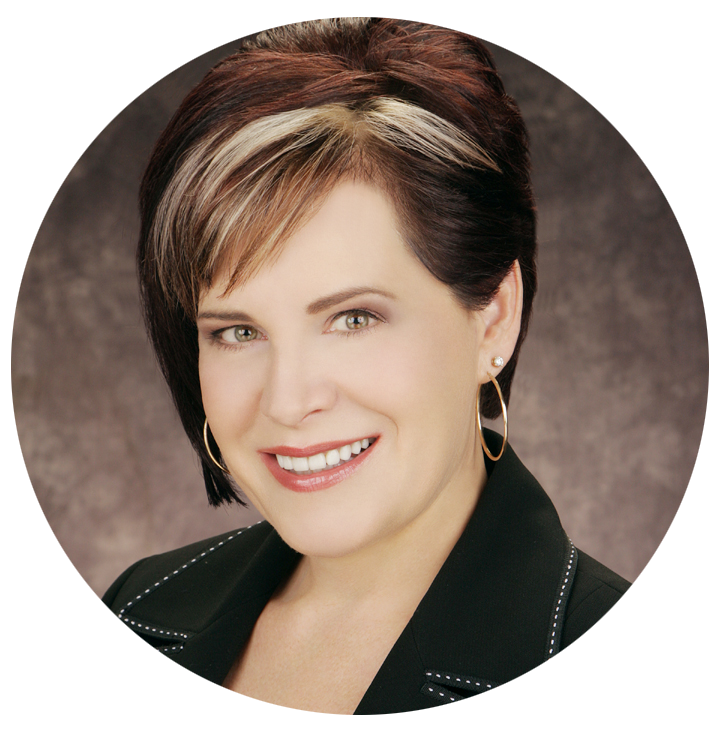 Dr. Jamieé Morgan is from the University of Texas Health Science Center San Antonio Dental School where she was also heavily involved in research with the Division of Esthetic Dentistry. She divides her professional career between clinical practice and teaching. Her lectures have spanned the globe from the United States to Europe, South America, Australia, and Asia. She regularly contributes articles to dental periodicals and journals on cosmetic dental techniques including orthodontics for the general dentist.

This article was originally published in the Clinical Life™ magazine: Winter 2020 edition
Clinical Life™ magazine is a premier periodical publication by Clinical Research Dental Supplies & Services Inc. Discover compelling clinical cases from Canadian and US dental professionals, cutting-edge techniques, product insights, and continuing education events.