Dental Burs for Clinical Success
In 2023, Komet® marks 100 years in the production of rotary instruments. Peter Brasseler founded the Gebr. Brasseler* company with his brothers in Lemgo, Germany in 1923, manufacturing internationally recognized instruments for the dental industry under the brand name Komet. The young founder was competent, quality-conscious, notoriously inventive, and value-conscious. Since then, the superiority of the Komet brand remains unmatched worldwide, and by pairing science and excellence with an unparalleled commitment to customers, Komet continues to stand at the forefront of the rotary dental instrument industry. The company has been continuously owned by the three generations of the Brasseler family, and Peter Brasseler Sr.'s daughter, Mrs. Klara Niehus, states, "it takes two seemingly contradictory factors to ensure the continuing success of a family-run business: tradition and innovation. The combination of these two results in a lasting, unequalled corporate strength – now and in the future."
Behind Komet brand is 100 years of designing and manufacturing precise, high-quality instruments of the highest standards, and today, Komet is the world's largest manufacturer of rotating dental instruments and systems – among others – for dentists, dental technicians, oral surgeons, and orthopedists.
Here are five best selling Komet burs Canadian dentists love and five reasons to buy them in 2023 for growing clinical success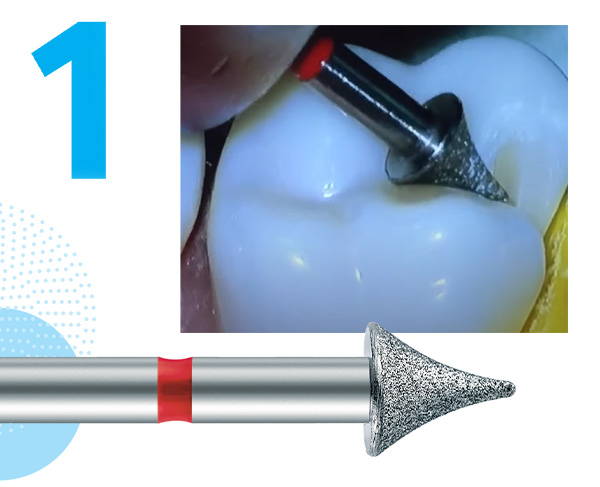 The most popular shape among CRD customers! This marginal trimmer creates ideal bevelled preparation. Fine (46 μm) diamond grit in excquisite Komet quality is your must-have for 2023. Remember, quality restoration starts with quality preparation!
This diamond is your best friend for really tough jobs like cutting through all-ceramic crowns, especially those made of extremely hard ceramic materials such as zirconium dioxide.
Multi use when used at the recommended speed and with light pressure

Efficient cutting reduces premature handpiece maintenance costs
Reduce speed to about half of normal operation (approx. 100,000 rpm)

Always use sufficient coolant spray

Light pressure – let the bur do the work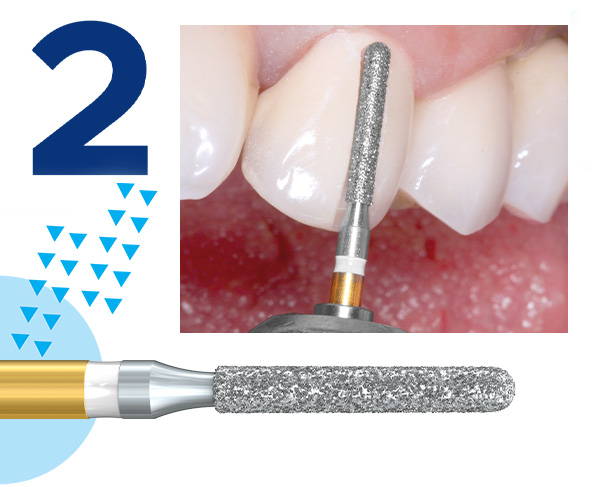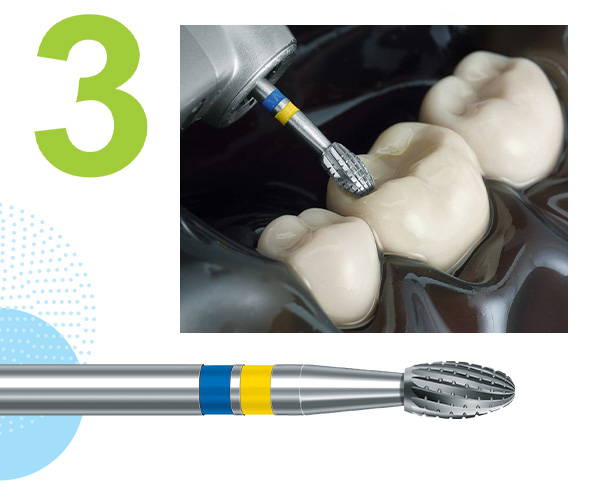 Until recently, composite restorations required three finishing steps, using standard, fine, and ultra-fine finishing instruments. Incorporating an innovative
toothing structure, Q-Finishers® made by Komet® reduce composite finishing procedures to just two steps:
Step 1: Q-Finisher®

Step 2: Ultra-fine finishing instrument
Did you know that Q-Finishers have a cross-cut toothing that is unique to Komet? The special toothing provides outstanding accuracy, efficiency and comfort. With this, better surface quality is achieved after a single step when compared to that produced after the second step with conventional finishing instruments.
This cross-cut tapered oral surgery bur on a longer FG shank is your go-to choice to facilitate extractions.
The head diameter is the same as the diameter of the shank, so even when plunging deeper than 6 mm, the shank won't limit the depth of penetration into the tooth making sectioning for extraction easier.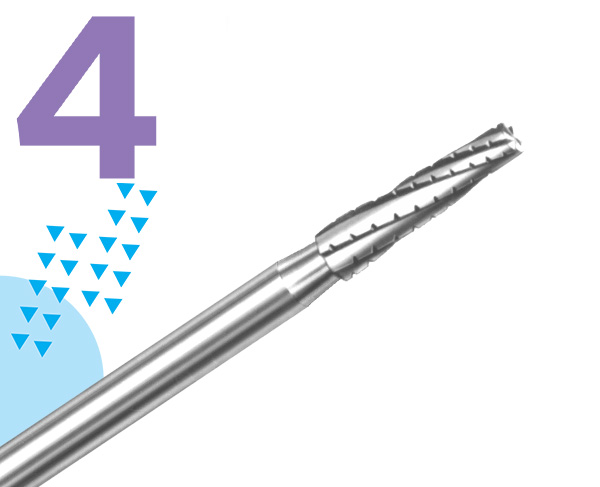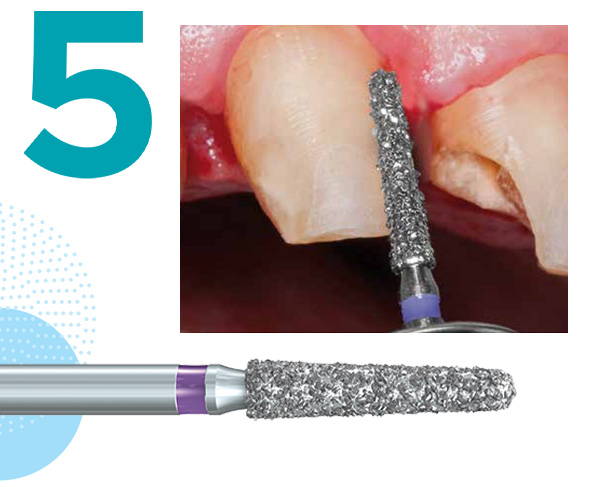 The 856XC is a tapered chamfer version of the extra-coarse grit Deep Purple Diamond bur line. Delivering high performance, controlled efficiency to facilitate crown preparation procedures, Komet's innovative Deep Purple diamonds are specially designed for fast, effective substance removal. Deep Purple diamonds
feature high quality and uniformly sizes, extra-coarse diamond grains embedded at the optimal depth for effective, rapid, reliable performance. After usage of the Deep Purple diamonds for the primary preparation, it's mandatory to apply the identically shaped margin finishing bur to clean and refine the margins. Choose either the red stripe, fine diamond (8856) or the multi-fluted carbide (H375R) for exceptional marginal fit.