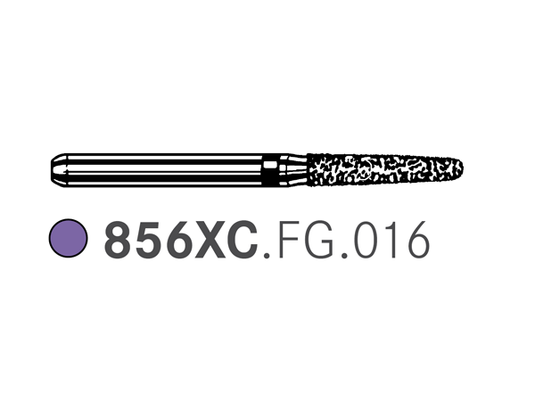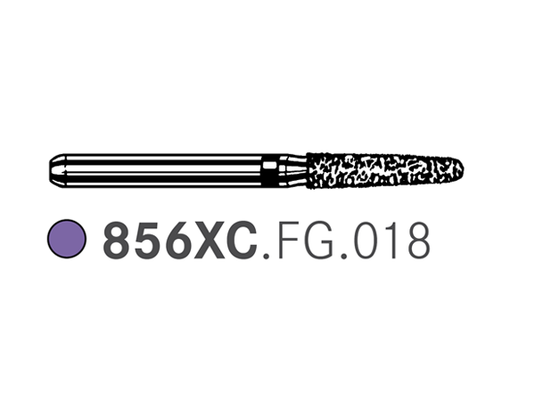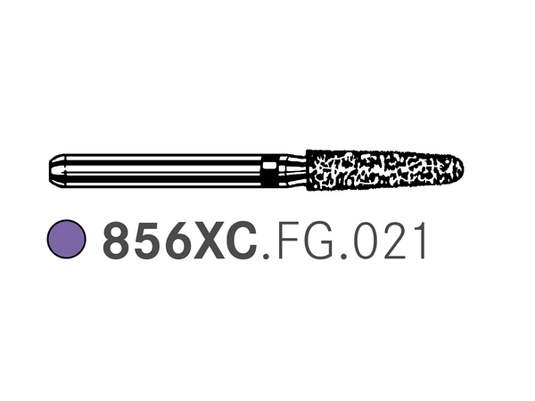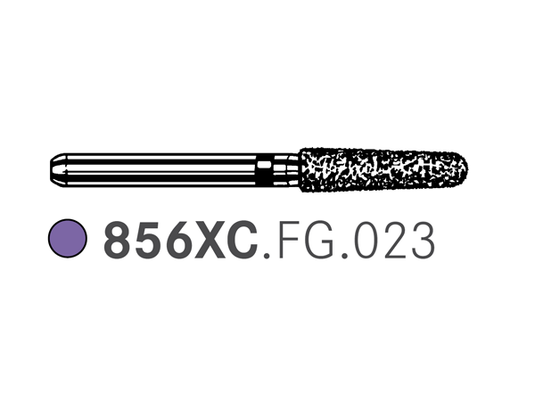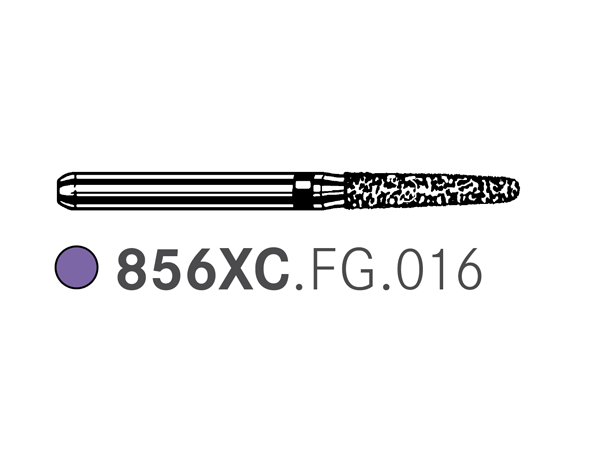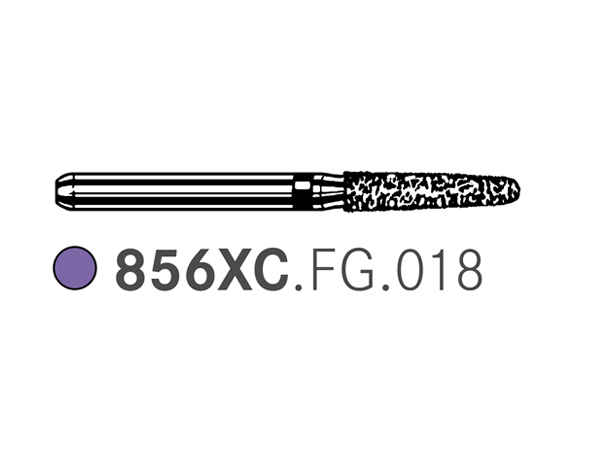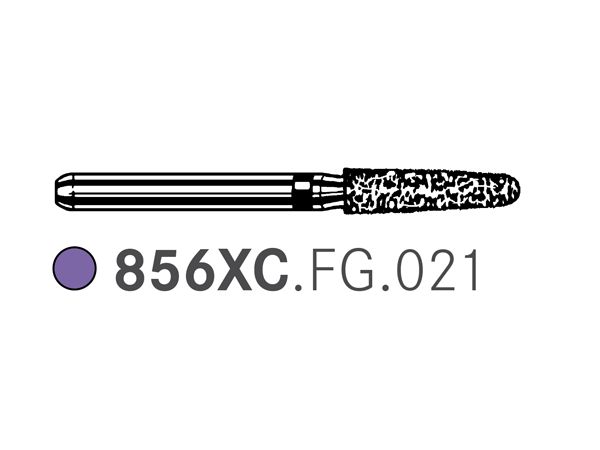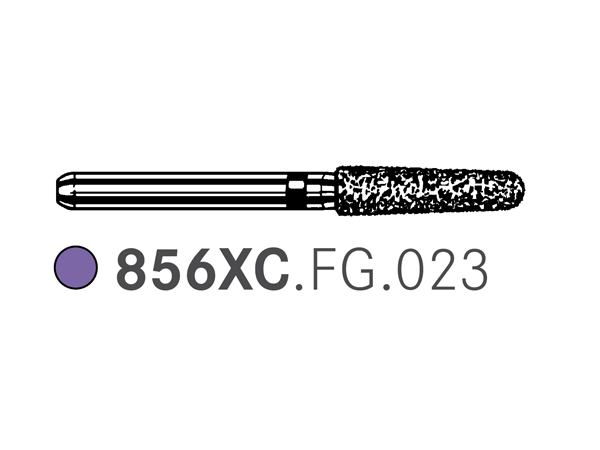 Product Details

Clinical Technique

Technical Details

Configurations

Resources
Tapered chamfer, round - extra-coarse grit - matches 8856 diamond or H375R carbide finisher series.
Crown Preparation I Deep Purple
Delivering high performance, controlled efficiency to facilitate crown preparation procedures, Komet® USA's innovative Deep Purple diamonds are specially designed for fast, effective substance removal. Deep Purple diamonds feature high quality and uniformly sizes, extra-coarse diamond grains embedded at the optimal depth for effective, rapid, reliable performance. After usage of the Deep Purple diamonds for the primary preparation, it's mandatory to apply the identically shaped finishing bur.
Indications for Use
Crown preparation.
Looking for a way to easily switch to Komet burs? Download and then print a Komet Bur Conversion Card here:
Step 1
Step 2
Photographs by courtesy of Dr. Soyka, Lemgo
Shank Type
Deep Purple Diamond Grit Sizes
Maximum Permissible Speed Legend
[MOST POPULAR] 856XC.FG.016: 5-Pack (Item Number: 190046)
856XC.FG.018: 5-Pack (190047)
856XC.FG.021: 5-Pack (190048)
856XC.FG.023: 5-Pack (190049)