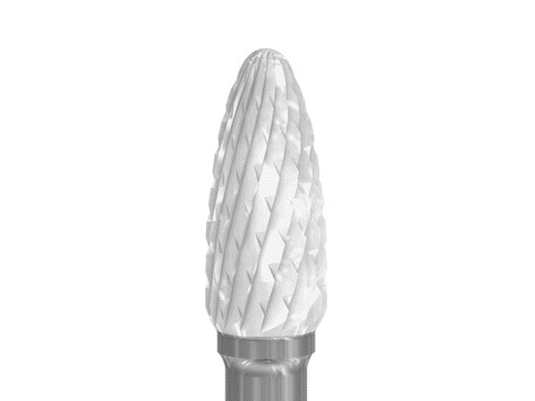 Product Details

Clinical Technique

Technical Details

Configurations

Accessories
The K251ACR Ceramic Cutter is a convex-shaped cutter used for adjusting hard acrylics. The all-white ceramic cutters are engineered to cut with absolute precision, reduce clogging and are resistant to corrosive effects, extending their service life.
The heads are fabricated of durable, high-performance ceramic that maximizes efficiency, making the cutter ideal for work on hard acrylics.
The K251ACR features ACR toothing for:
Trimming acrylics
Removing substance
Easy control
Sold individually. Other features and benefits include:
Size Ø: 060 1/10 mm
L1 in mm: 14.0 mm
Maximum Speed: 50,000
Indications for Use:
Acrylic technique.
HP/Handpiece shank:
K251ACR.HP.060: Sold individually (Item Number: 336509)
Also available as a plastics version - H251ACR