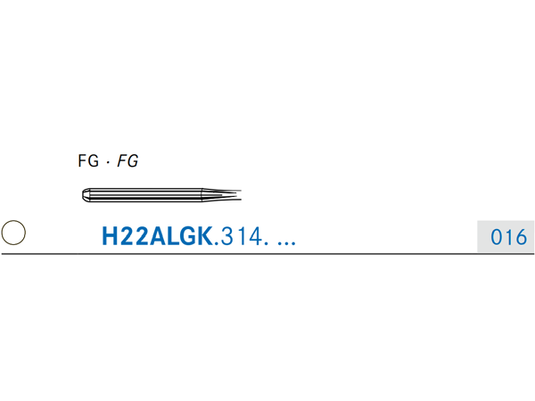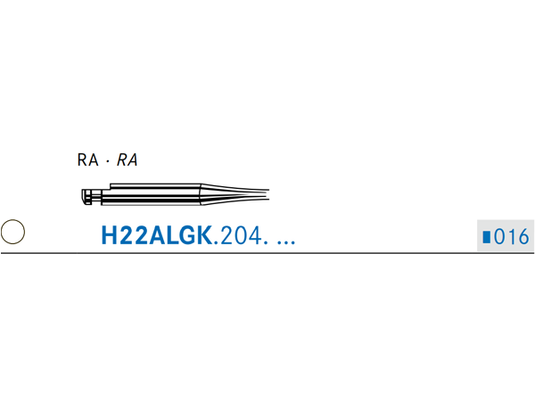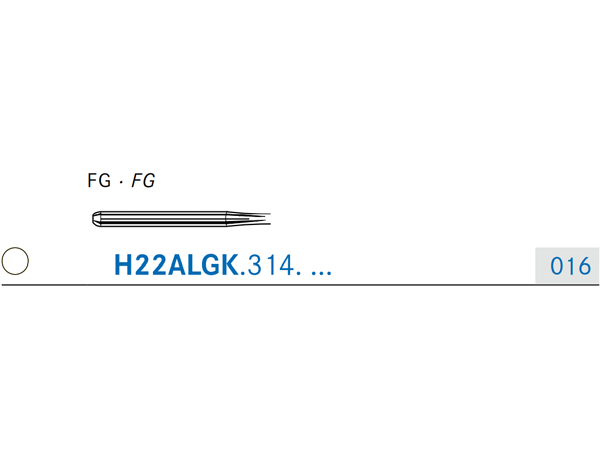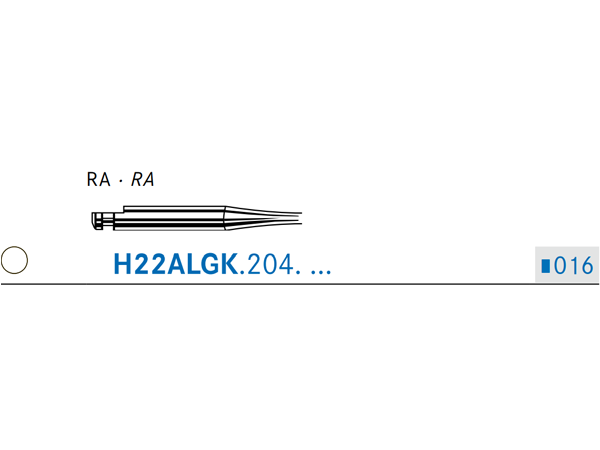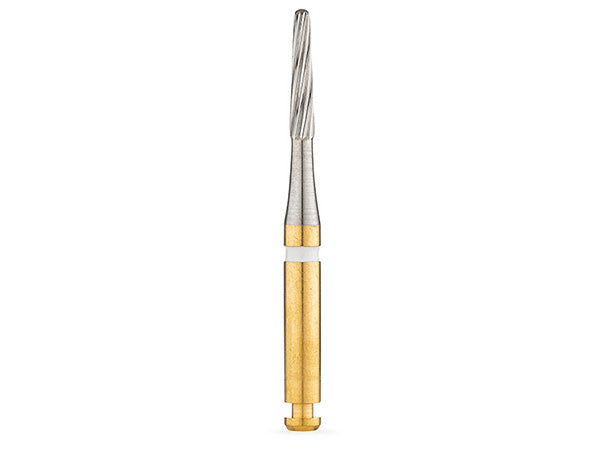 Product Details

Clinical Technique

Configurations

Resources

Accessories
Labial surface, safe end, golden shank. For quick and safe removal of adhesive residues after debonding orthodontic brackets.
After completion of orthodontic treatment with brackets, the dentist has to remove adhesive residues quickly and without damaging sound tooth substance. We recommend these instruments to gently remove such adhesive residues. Other features and benefits include:
Safe end in order not to damage the gingiva
Safety chamfer in order to avoid groove formation
For removal of adhesive residues without damaging the enamel
Use at 50,000RPM for the FG and 20,000rpm for the RA
Indications for Use
Removing adhesive residues after orthodontic treatment with brackets.
Looking for a way to easily switch to Komet burs? Download and then print a Komet Bur Conversion Card here:
After removing the brackets, the tungsten carbide H22ALGK is used to remove the glue quickly and efficiently. Use at 50,000RPM for the FG and 20,000rpm for the RA.

If necessary, the glue eraser Smoozie polishers are then used to gently remove any last traces of glue from the tooth without damaging the enamel underneath thereby allowing the natural tooth structure to remain intact. When reprocessing the Smoozie polisher use autoclave only, avoid immersing in the ultrasonic to extend its useable life.
H22ALGK.FG.016 (Item Number: 338118): 5-Pack
H22ALGK.RA.016 (338119): 5-Pack
Recommended Finishing Burs & Adhesive Removal Polishers: