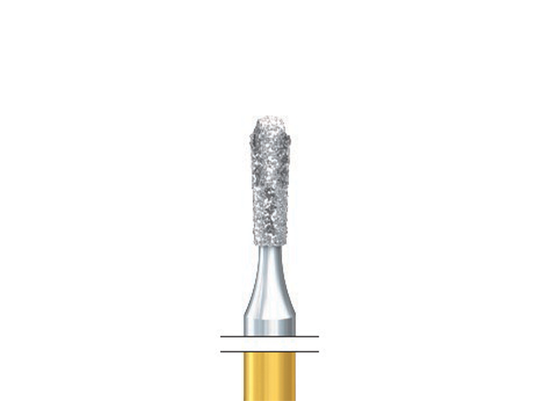 Product Details

Clinical Technique

Technical Details

Configurations

Resources
The new 4COMP is the innovative diamond-coated abrasive bur developed exclusively for the quick and effective removal of composite fillings.
The pear shape and structured blank design provides additional chip and hollow spaces which ensure efficient and quick removal of large amounts of composite right from the first rotation of the bur. Also, its innovative, active tip allows for axial drilling. Other features and benefits include:
Indications for Use
Fillings removal.
Recommended use
Can be used the same as the amalgam remover H32 by drilling into the filling in an axial direction or from an inclined position (fig. 1). Drill out composite fillings in the usual manner. Amalgam restorations are removed by cutting several longitudinal and transversal separation grooves, depending on the size of the filling (fig. 2). By cutting the filling into several smaller segments, some fragments of the filling might already break off the cavity. Finally, any residual filling material is then removed with suitable manual instruments (or with the H32).
Recommendations for Use:
Recommended speed is 160,000 rpm in a red contra-angle. The instrument can also be used in a dental turbine.
4COMP Structured Blank Design
4COMP vs. Other Dental Burs
Friction Grip Shank:
4COMP.FG.012: 5-Pack (Item Number: 336503)