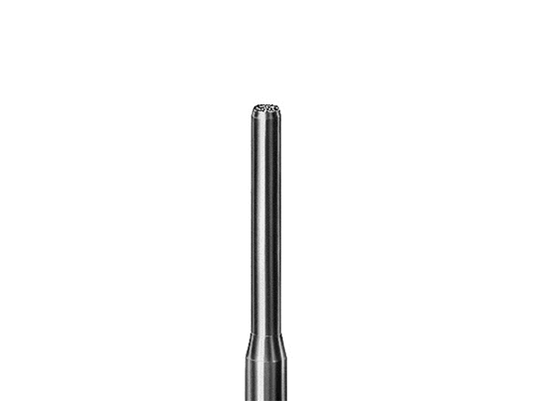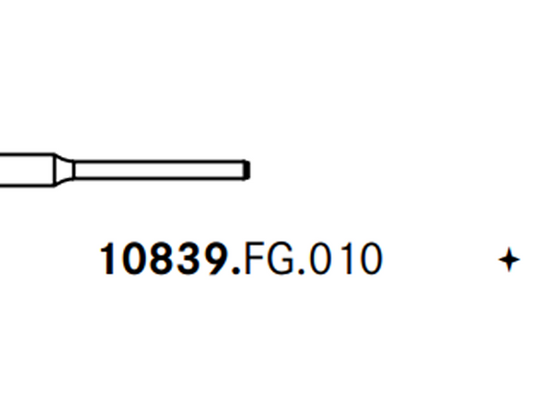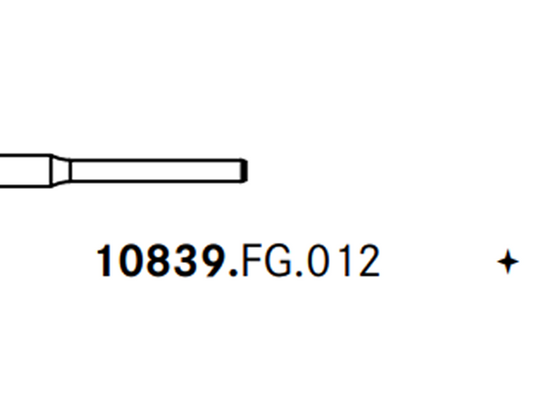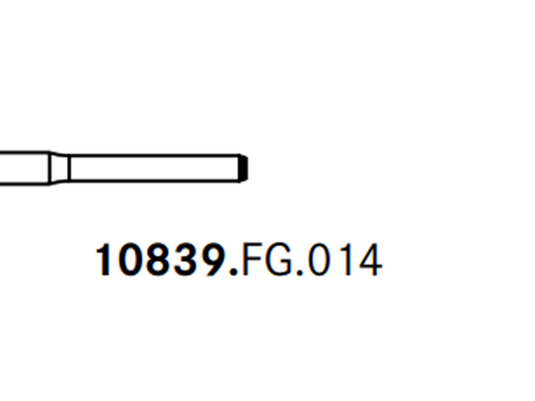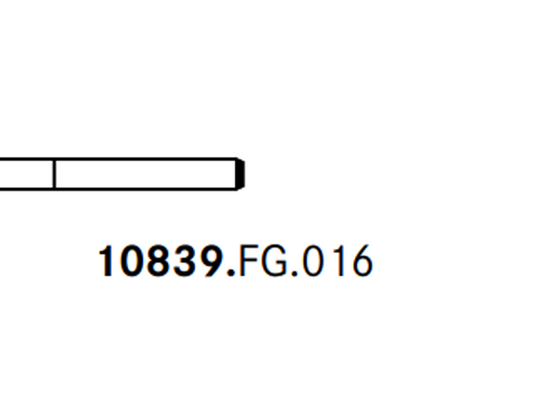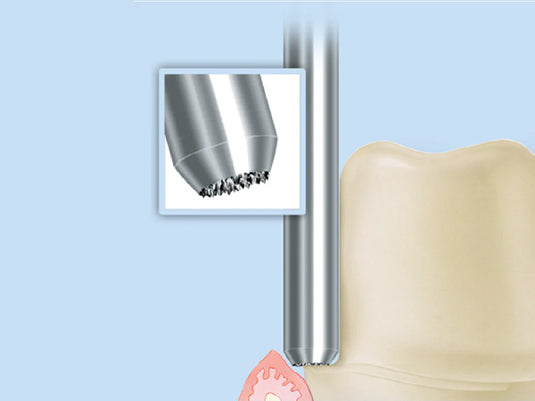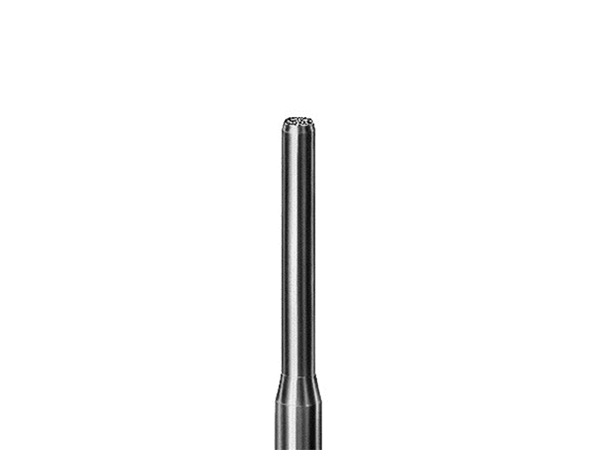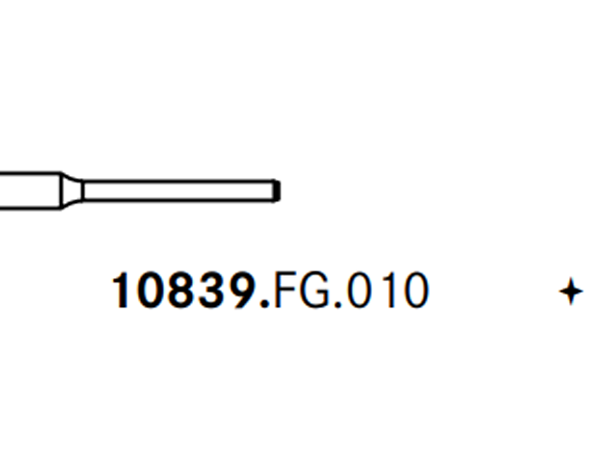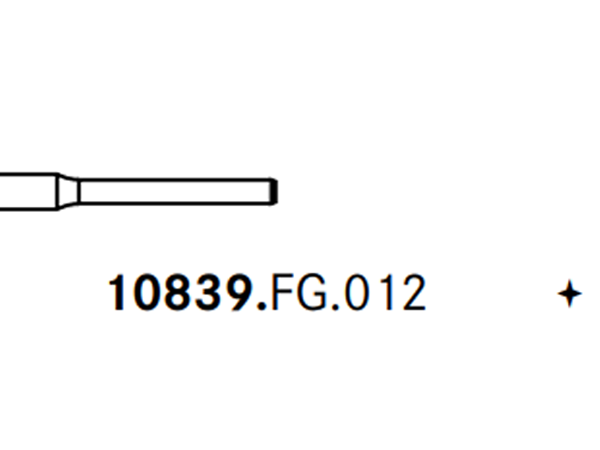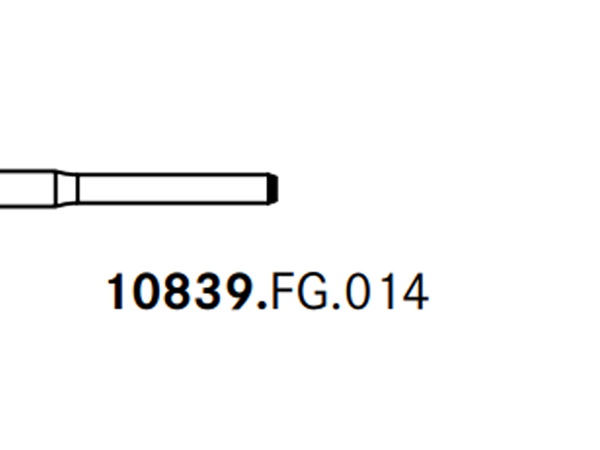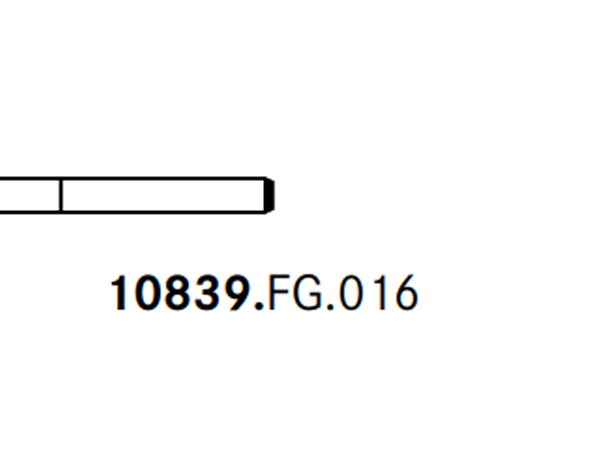 Product Details

Clinical Technique

Technical Details

Configurations

Resources
For lowering the preparation limit following modified shoulder preparation with 837KR/837LKR series or for creating a flat preparation floor in the cavity, end cutting. Other features and benefits include:
Fine Grit (46um).
Max. RPM: 300,000 for sizes 010 and 012 and 450,000 for sizes 014 and 016.
Indications for Use
Crown preparation.
Looking for a way to easily switch to Komet burs? Download and then print a Komet Bur Conversion Card here:
Komet End-Cutting Diamond 10839 is used to remove a fragile "J" margin.
The modified shoulder tip and non-cutting side will remove the marginal lip.
Shank Type
Diamond Grit Size Legend
Maximum Permissible Speed Legend
Friction Grip Shank:
10839.FG.010. Size Ø: 010 1/10 mm: 5-Pack (Item Number: 1901002)
10839.FG.012. Size Ø: 012 1/10 mm: 5-Pack (1901003)
10839.FG.014. Size Ø: 014 1/10 mm: 5-Pack (1901004)
10839.FG.016. Size Ø: 016 1/10 mm: 5-Pack (1901005) OR 100-Pack (1901006)