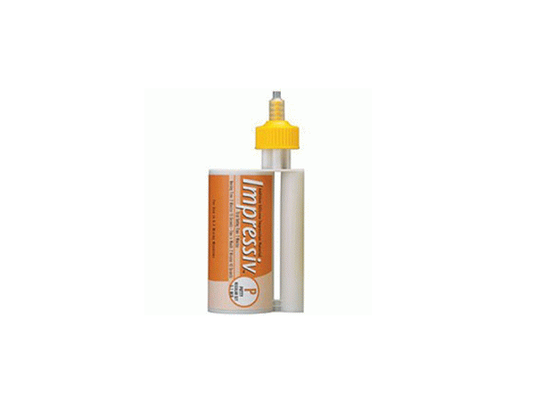 Product Details

Configurations

Resources
Impressiv™ Putty is a stiff and supportive hydrophilic impression material that forms a strong bond to Impressiv Light Body. This system will save you time and money due to its incredible marginal reproduction and impression details. Other features and benefits include:
Incredible accuracy and impression details
Tremendous tear strength
Easy removal from mouth or model
High yield with less waste
Bubble-free
Superb dimensional stability
Can be used in any 5:1 mixing machine
Indications for Use
Indicated for crown and bridge, veneer, inlay/onlay and implant impressions.
Impressiv 5:1 Putty (Item Number: 627200): 2 x 380 mL cartridges