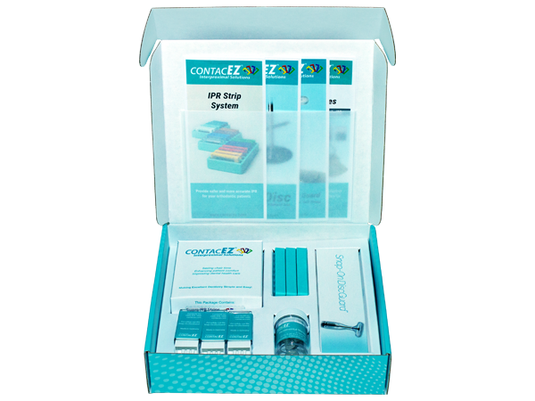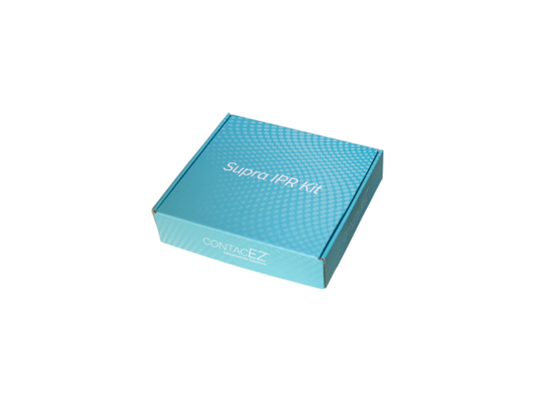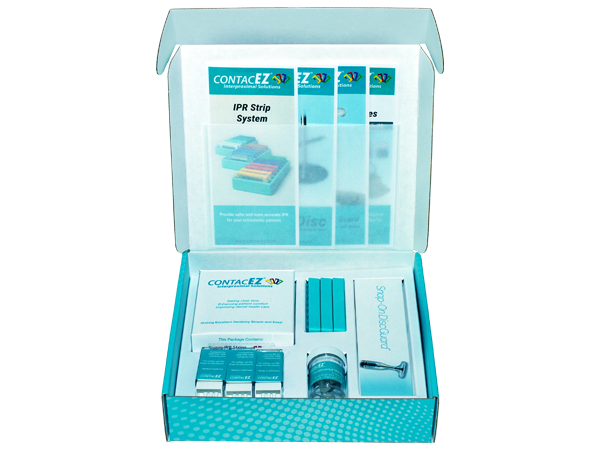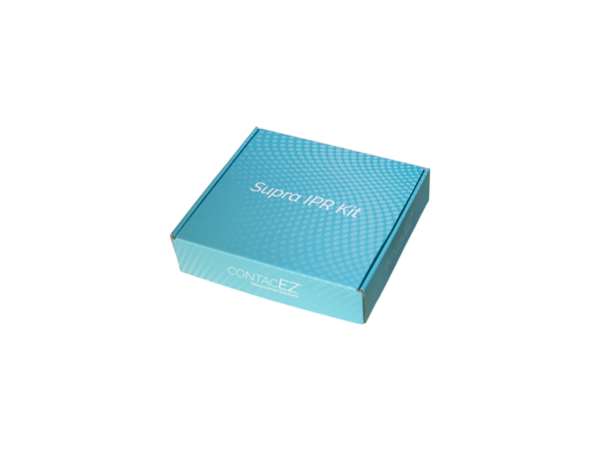 Product Details

Clinical Technique

Technical Details

Video

Kit Contents

Resources
Be prepared for any IPR with the ContacEZ® Supra IPR® Kit to safely and accurately perform interproximal reduction in any form.
The Supra IPR Kit features the SupraDisc safe-edge diamond disc. SupraDisc's unique pattern of diamond coating is designed to leave the outside of the disc uncoated and non-abrasive, guiding the path of the disc along the path between the teeth and preventing the edge from grinding deep cuts into the tooth. Other features and benefits include:
SupraDiscs top, bottom, dual-coated; 19mm in diameter
Snap-On DiscGuard designed to reduce the risk to patients' soft tissue from spinning discs
IPR Strip System and IPR Plus flexible, single-handed diamond strips
Strip trays for storage and organization
Incremental thickness gauge to confirm accurate IPR.
SupraDisc Safe-Edged Diamond Disc
Use ContacEZ IPR Strips to initiate enamel reduction.

After an adequate pathway has been created, the uncoated edge helps guide the SupraDisc into the interproximal space.

Use the SupraDisc to safely and efficiently complete IPR without creating ledges or gouges.

Old-fashioned discs can easily carve out vital enamel. Using SupraDiscs can help alleviate this problem.
Snap-On Disc Guard Installation Instructions
Snap the disc into the Guard.

Press the disc and the Guard into the handpiece.

Twist the handle to lock, and it's ready to use.

After use, twist the handle to unlock.

Remove the disc and the Guard from the handpiece.

Take the disc out and dispose of the Guard.
IPR Strip System
IPR Plus Strips
SupraDisc Safe-Edged Diamond Discs
The ContacEZ Supra IPR Kit (Item Number: 208315) includes: