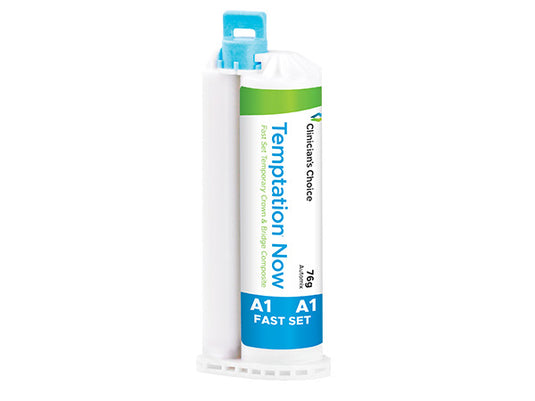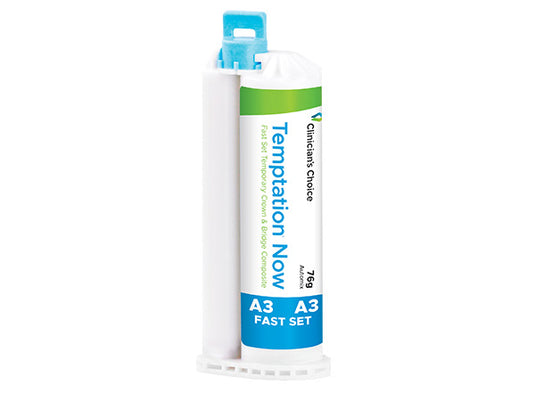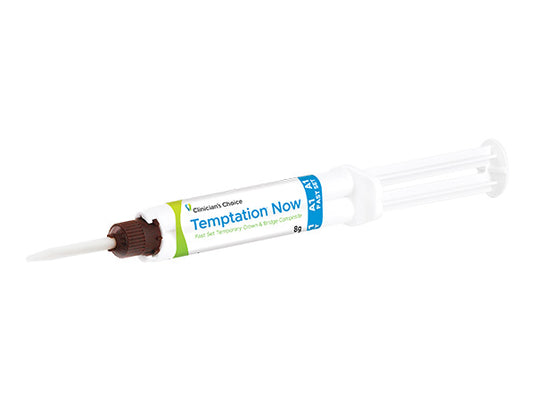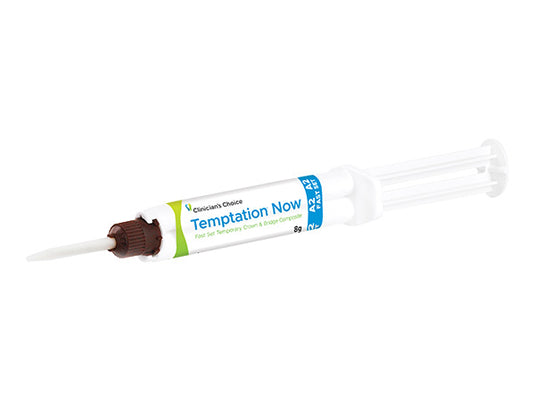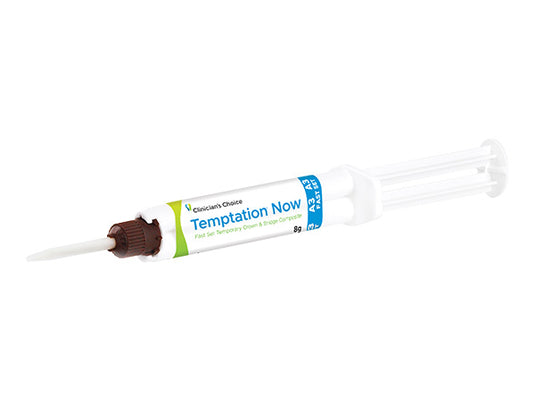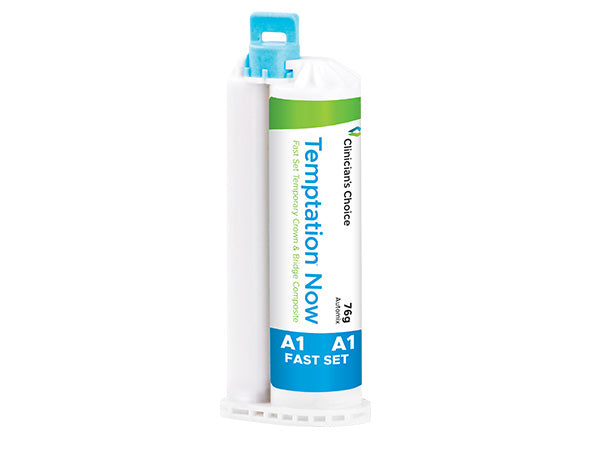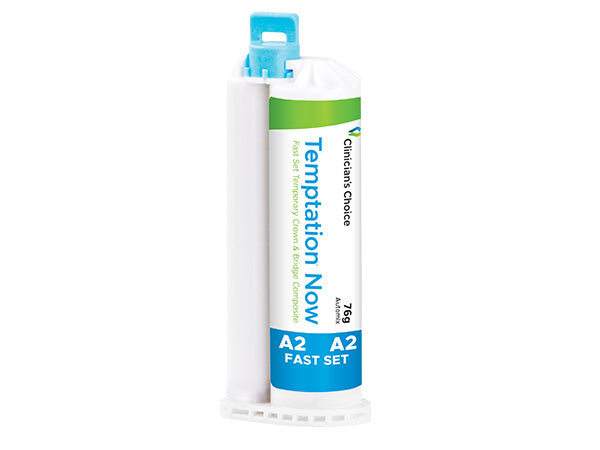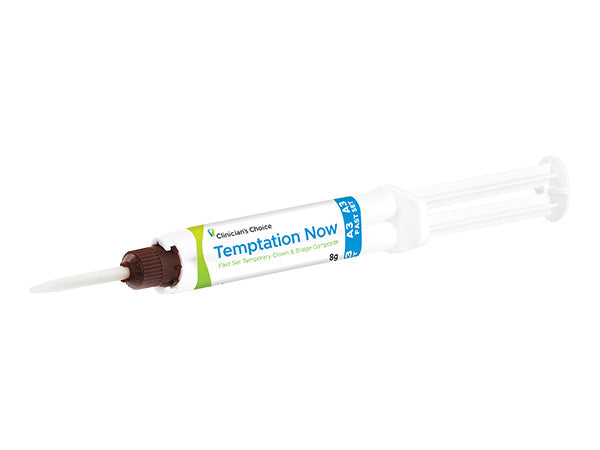 Product Details

Clinical Technique

Configurations

Resources

Accessories
Temptation® Now is a bisacryl temporary composite with a high modulus of elasticity to prevent premature fracture with your most frequent procedures: single crowns and three-unit bridges.
Temptation Now cuts overall temporization procedure in half. With an initial cure time (mouth removal time) of just 45 seconds to 1-minute, complete cure time is just 4:30 minutes. Temptation Now not only cures faster, it also allows you to begin trimming it sooner than other materials, and offers a superior hardness that is instantly noticed.
Available in shades A1, A2, and A3.
Template Ultra Quick Matrix Material is loaded into a TempTray.

TempTray and Template are seated intraorally for 30 seconds.

An accurate and detailed matrix is created. Notice the sharp interproximal detail.

Temptation Now Temporary Crown & Bridge Composite is loaded into Template matrix and reseated in the patient's mouth.

A strong, esthetic provisional crown with ideal marginal adaptation requiring minimal finishing.
Dentistry and photography courtesy of Dr. Frank Milnar
8 g Handheld Syringes:
A1 (Item Number: 152501): 1 x syringe, mixing tips, IFU/SDS
A2 (152502): 1 x syringe, mixing tips, IFU/SDS
A3 (152503): 1 x syringe, mixing tips, IFU/SDS
76 g Cartridges:
A1 (152451): 1 x cartridge, mixing tips, IFU/SDS
A2 (152452): 1 x cartridge, mixing tips, IFU/SDS
A3 (152453): 1 x cartridge, mixing tips, IFU/SDS