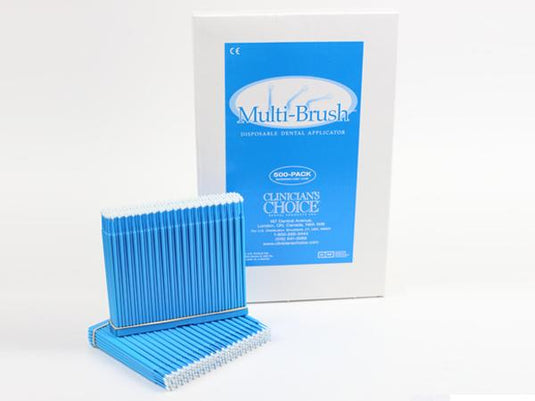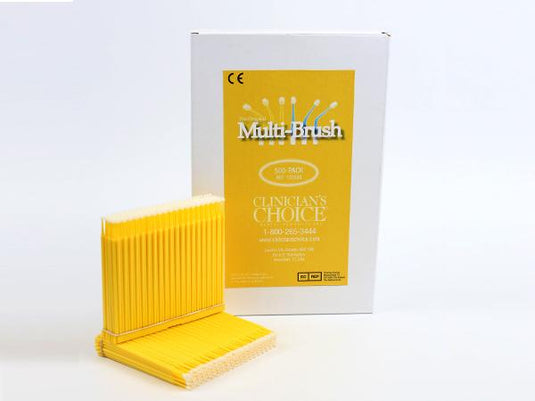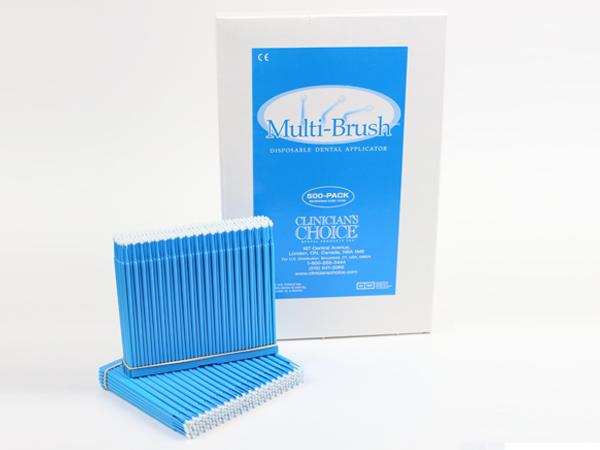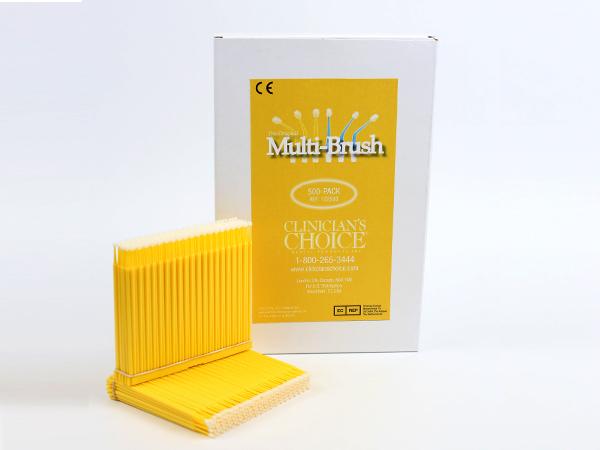 Product Details

Configurations
Multi-Brush gives you neat, rapid application of small amounts of material in areas of limited access and is ideal for cavity liners, bonding agents, etchants, and hemostatic agents. Other features and benefits include:
Apply as little as 1/8 of a drop of material
Brush head composed of tiny non-linting fibre tips that won't dissolve in acetone-based primers
Plastic neck may be bent to any angle without breaking or rebounding
Available in yellow or blue in packages of 500 brushes
Blue Multi-Brushes (Item Number: 121500) are available in 500-Pack quantities.
Yellow Multi-Brushes (122500) are available in 500-Pack quantities.