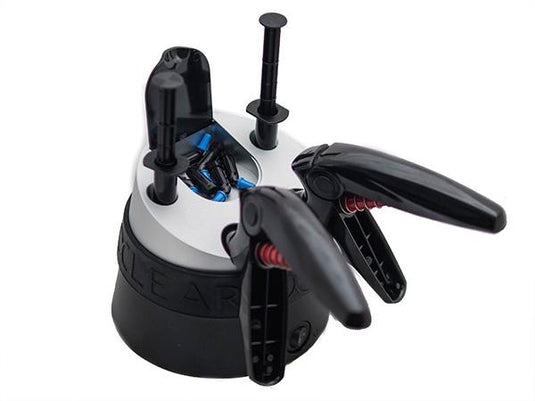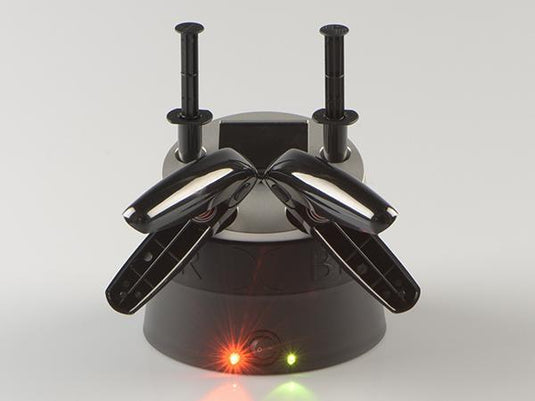 Product Details

Video

Kit Contents

Resources
The HeatSync composite warmer from Bioclear™ is a must-have for creating void-free injection moulded composites.
HeatSync reaches an optimum temperature of approximately 155ºF quickly, due to the large anodized aluminum heat transfer top. The ergonomic design of the HeatSync's heating slots ensures that the composite guns and flowable syringes are easy to handle when placing them into and removing from the unit. The removable heat transfer top is made of the highest quality materials and is autoclavable.
With ample space for all your restorative composite needs, the layout of the HeatSync comfortably holds two composite guns, two flowable syringes, plus has room for additional composite compules. Other features and benefits include:
Quickly reaches optimum working temperature (approx 155 ºF)
Two Composite Gun Slots
Two Flowable Syringe Slots
Additional room for composite complues
Ergonomic design of heating slots ensures easy handling
Removable heat transfer top is autoclavable
Indications for Use
The HeatSync Composite Warmer unit is designed to heat regular (paste) and flowable composite material to 155°F (68°C). Bulk fill composites can be warmed with HeatSync. The Compule Oven can warm compules, porcelain veneers and onlays.
As composite gains a foothold as a preferred material for dental restorations, dentists must consider how to optimize its use. Current research indicates heating composite has many benefits.
Bioclear HeatSync Composite Warmer (Item Number: 208500):
1 x HeatSync Composite Warmer Unit