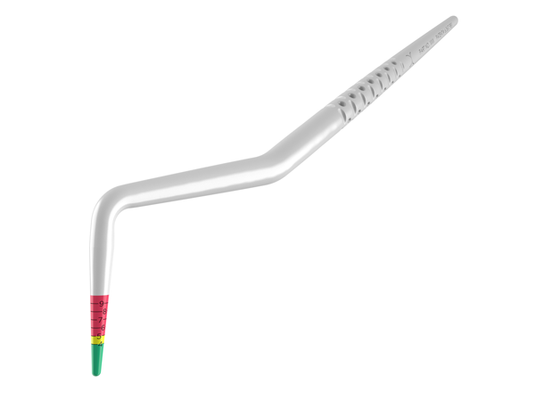 Product Details

Technical Details

Video

Configurations

Resources

Accessories
The Evolve Matrix Height Indicator is designed to guide matrix selection and curing. The indicator has two uses:
Matrix Height Indicator: Numbers are printed on the indicator so the correct Evolve Matrix is chosen the first time. This helps reduce waste when incorrect matrices are chosen.
Go/No-Go Indicator: The coloured tip indicates if a cavity prep can be cured in one layer or if multiple layers must be used.
How to use the new Bioclear Evolve Matrix Height Indicator
Dr. David Clark demonstrates the new Evolve Matrix System and Evolve Matrix Height Indicator by Bioclear. In this video, he explains how to select, place, and use each piece of the system to create comfortable and tight contacts.
Bioclear Evolve Matrix Height Indicator (Item Number: 069111): available individually.