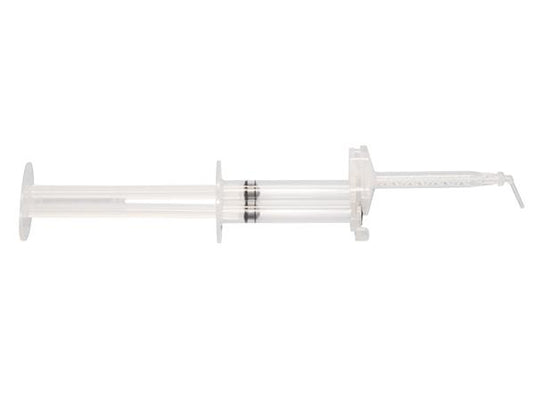 Product Details

Clinical Technique

Configurations
The ultimate in impressioning convenience, BFC is an all-in-one syringe, mixing tip, and intra-oral placement tip. BFC saves you money on costly mixing tips and reduced impression material waste.
BFC provides more control intra-orally compared to bulky impression guns and cartridges. For precise control in hard-to-reach areas such as the distals of the 2nd molars, pre-load direct from your impression material cartridge.
A full BFC syringe is enough to record 2 preps. A half-full syringe is enough for one prep. BFC is disposable, so there is no clean-up or risk of cross-contamination.
Transport
BFC (Item Number 116100) is available in packs of 100 syringes.