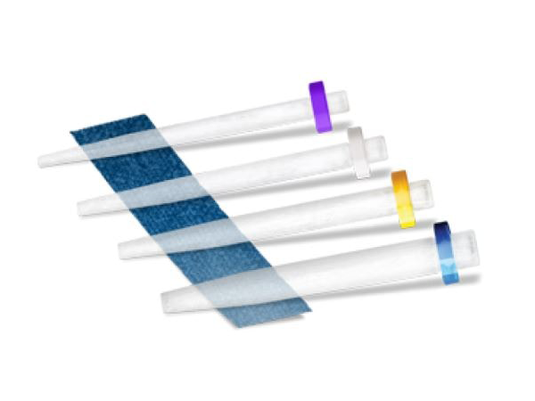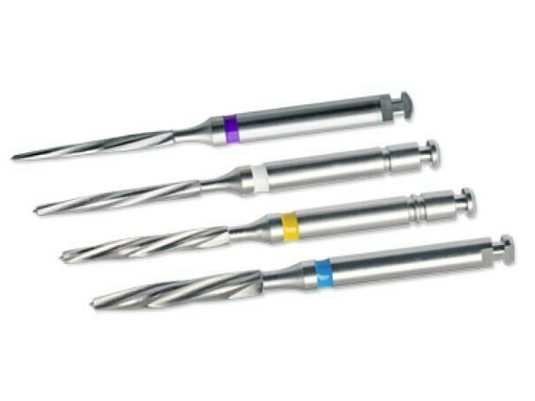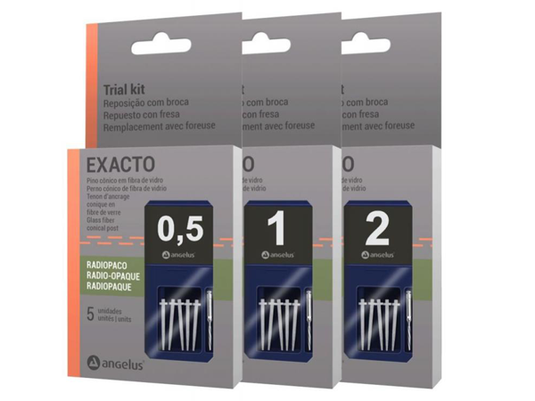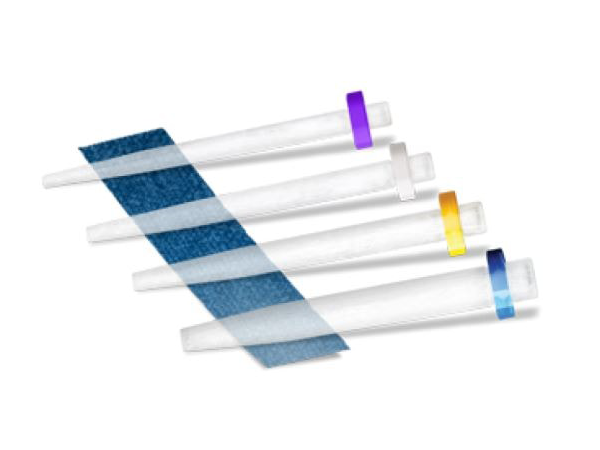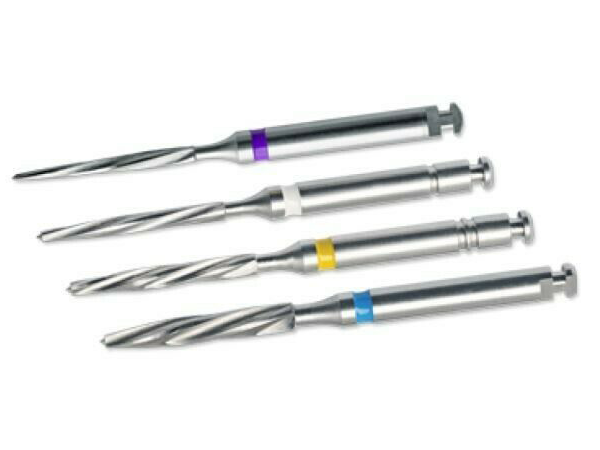 Product Details

Video

Configurations

FAQ

Resources
Exacto Translucent Posts are glass fibre intraradicular conical posts indicated for support of restorations and prosthetic crowns. When dentin conservation is a must, the anatomically shaped, small size 0 Exacto Post is the right choice. Exacto Post is 80% filled with Glass fibres. These innovative fibres, in combination with an appropriate polymer matrix, add excellent translucency to the post and highly attractive aesthetic properties to the final restoration.
Excellent Radiopacity and Flexural strength, with a modulus of elasticity close to that of dentin. The two taper shape allows for smaller conservative canal design while preserving the true tooth anatomy. Other features and benefits include:
Post size follows root canal anatomy
Popular 0.5 size for small canals and for maximum retention of tooth structure
Double taper - matches root canal shape
Special glass fibre - high esthetics and strength
Excellent transmission of light
High concentration of fibres - better mechanical properties
Greater radiopacity allows radiographic visualization
Modulus of elasticity similar to dentin's lower risk of root fracture
Silicone stop identifies post size and indicates place for cutting
Direct use (prefabricated) - saves clinical time and decreases lab costs
Longitudinal fibres - easy removal
Versatile sizes - indicated for most clinical cases
Follow a case of a single cone obturation technique and the installation of an intraradicular post in a single session.
Exacto Translucent Post Kit (Item Number: 856220): 5 each of #0.5, #1 and #2 posts plus 1 each of #0.5, #1 and #2 calibrated burs.
Exacto Translucent Trial Kit #0.5 (856200): 5 x #0.5 posts and 1 x #0.5 bur.
Exacto Translucent Trial Kit #1 (856201): 5 x #1 posts and 1 x #1 bur.
Exacto Translucent Trial Kit #2 (856202): 5 x #2 posts and 1 x #2 bur.
Exacto Translucent Trial Kit #3 (856203): 5 x #3 posts and 1 x #3 bur.
Exacto Post Refill #0.5 (856210): 10 x #0.5 posts.
Exacto Post Refill #1 (856211): 10 x #1 posts.
Exacto Post Refill #2 (856212): 10 x #2 posts.
Exacto Post Refill #3 (856213): 10 x #3 posts.
Q: What is the advantage of a conical post?
A: Precise adaptation to root canal: the post shape follows the canal anatomy.
Q: Why do conical posts need specific burs?
A: Because the adaptation must be precise according to the root canal, otherwise there may be a lack of retention due to the conical shape of the post. All conical posts require standardized burs.
Q: What is the purpose of the latex ring placed on Exacto?
A: To show the site for cutting the post and, because of the association of their colours with those of the burs, to allow identification of the correct bur.