The Teeth Whitening Market is Growing. Make it Part of Each Patient's Treatment Plan
According to a 2022 Straits Research* report, the "teeth whitening market size is projected to reach USD 11.66 billion by 2030, growing at a CAGR of 5.45%." Globally, North America's teeth whitening market share is the largest, and the report suggests that this trend is likely to continue without significant changes over the forecast period.
What's driving such growth?
According to the study, awareness about oral hygiene and how dental care contributes to overall health is the number one factor for the increased interest in teeth whitening. Second to that is the desire to have an aesthetically pleasing smile, which includes teeth whitening - on its own, or as part of a cosmetic dental procedure. The study states that, "among men and women, tooth whitening has become one of the most popular cosmetic dentistry procedures due to its affordability and effectiveness. These factors have contributed to the expansion of the global teeth whitening market." A white, bright, and healthy smile has never been more desired by patients of all ages, especially as the effects of unhealthy eating habits – such as the consumption of alcohol, tobacco, coffee, and soda – eventually show up as tooth discolouration.
Celebrity influencers don't care about oral health
It's a reality, however, that dental professionals are now competing for teeth whitening market share against a plethora of fad, nonprofessional whitening products that are heavily promoted on social media channels and easily obtained through marketplace websites like Amazon. Purple "colour corrector" serums, LED lights that plug into a smartphone, charcoal toothpastes, powders, pens—and more— promise results, but don't deliver. In some cases, the products can even be harmful to the dentition; in all cases, fad whitening products don't take overall oral hygiene into consideration. This kind of competition isn't necessarily new as practices have been explaining the benefits of professional whitening treatment vs. drugstore, off-the-shelf products for years.
The volume of options available to consumers has increased however, and dental practices should remind themselves—and their patients— that they continue to be the very best resource for teeth whitening treatments. Your ability to help your patient select the best treatment for their teeth whitening goals, with their overall oral health in mind, is your superpower; it can't ever be replaced by celebrity influencers on Instagram and TikTok!
Whitening as part of each patient's treatment plan
The increased interest in teeth whitening has proven profitable for many dental practices if they market the procedure and take the opportunity to make whitening part of the restorative treatment plan (whitening prior to restorative treatment) and during orthodontic aligner therapy (whitening during treatment utilizing the clear aligner, rather than a custom whitening tray). Having a whitening conversation with patients as part of their treatment plan leads to additional opportunities for whitening procedures besides the usual seasonal ones (whitening before graduation or big events like weddings or vacations). For example, treatment while a patient is undergoing clear aligner therapy is becoming more popular and provides an easy teeth whitening introduction to a patient you're seeing regularly, who is very invested in their smile. Opalescence™ 10% PF is recommended for overnight wear, and it comes in a 2-Pack of 1.2 mL syringes that can easily be dispensed or purchased by the patient as an add-on service to their aligner therapy. Some offices may also offer syringes as part of the aligner treatment package to brand-new patients.
Opalescence™ PF with Clear Aligners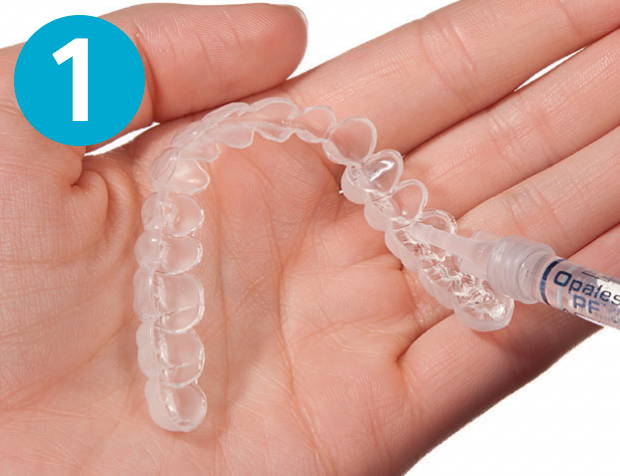 Express one continuous line of gel along the lower half of the cheek side of each aligner tray. Use 1/4 to 1/3 of syringe per arch.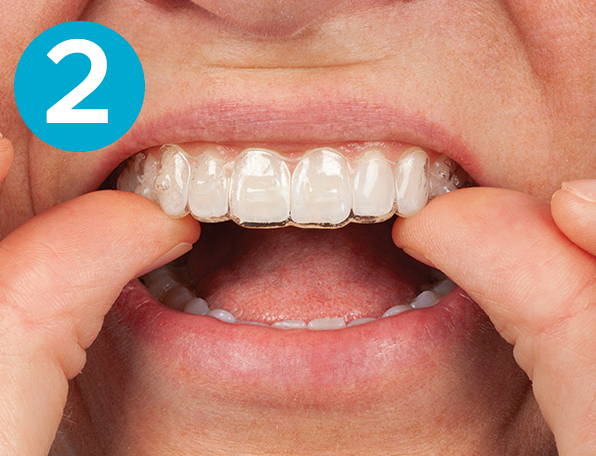 Lightly tap tray to adapt sides to teeth. Ensure that the trays are fully seated and completely engaged onto the aligner attachments.
Wear Opalescence 10% gel for 8-10 hours overnight.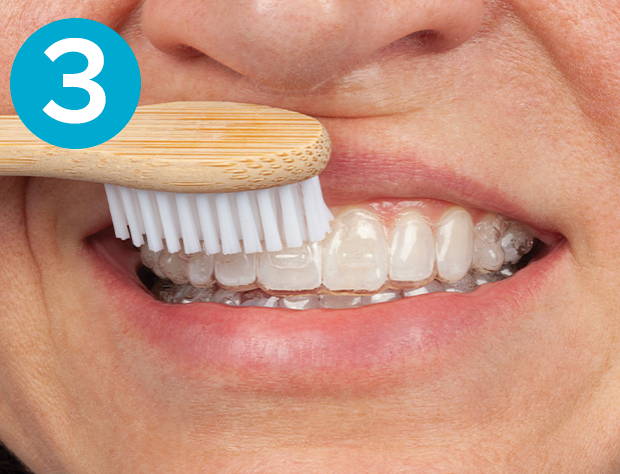 Remove excess gel with a soft toothbrush. Do not swallow rinsed gel.
Clean tray with a soft brush and water after use.
And don't forget patients with orthodontic brackets! Even if you are not the office providing the orthodontic treatment, chances are that you're still seeing these patients regularly as their GP, and there's an opportunity to offer the patient whitening two weeks prior to their brackets being removed. As the process of whitening occurs inside the tooth, rather than simply on the enamel area in contact with the whitening gel, your patients with brackets can whiten without worrying about the brackets leaving spots on their teeth. What a wonderful experience for a patient who is straightening their teeth to also have Opalescence them whitened at the same time! We recommend Opalescence Go™, as the unique, pre-filled UltraFit™ tray fits comfortably over a patient's brackets, and the combination of fluoride and potassium nitrate adds both tooth and sensitivity protection.

In all of these instances, making teeth whitening part of a patient's overall treatment plan is where dental professionals win – and fad whitening products lose. With the expected continued growth of the teeth whitening market, and the desire to have a healthy, straight, bright smile only continues to increase, your dental practice shouldn't ignore building your teeth whitening business, and talking about the value that only you can bring.
Opalescence Go™ with Orthodontic Brackets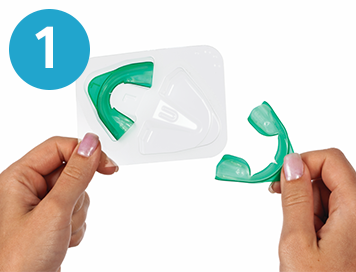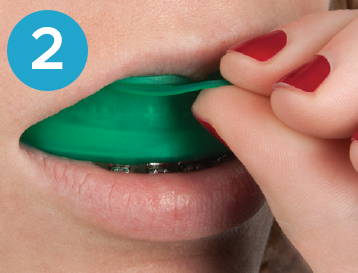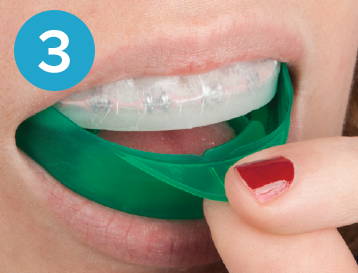 Gently suck down and remove tray.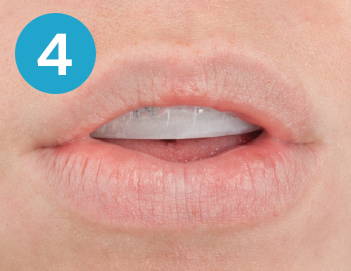 Gently suck down once again.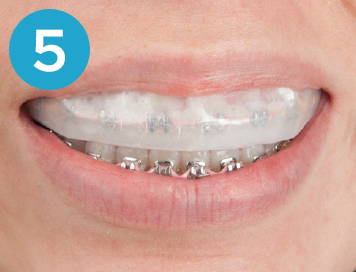 Wear 10% for 30-60 minutes per day or 15% for 15-20 minutes per day.
This article was originally published in the Clinical Life™ magazine: Spring 2023 edition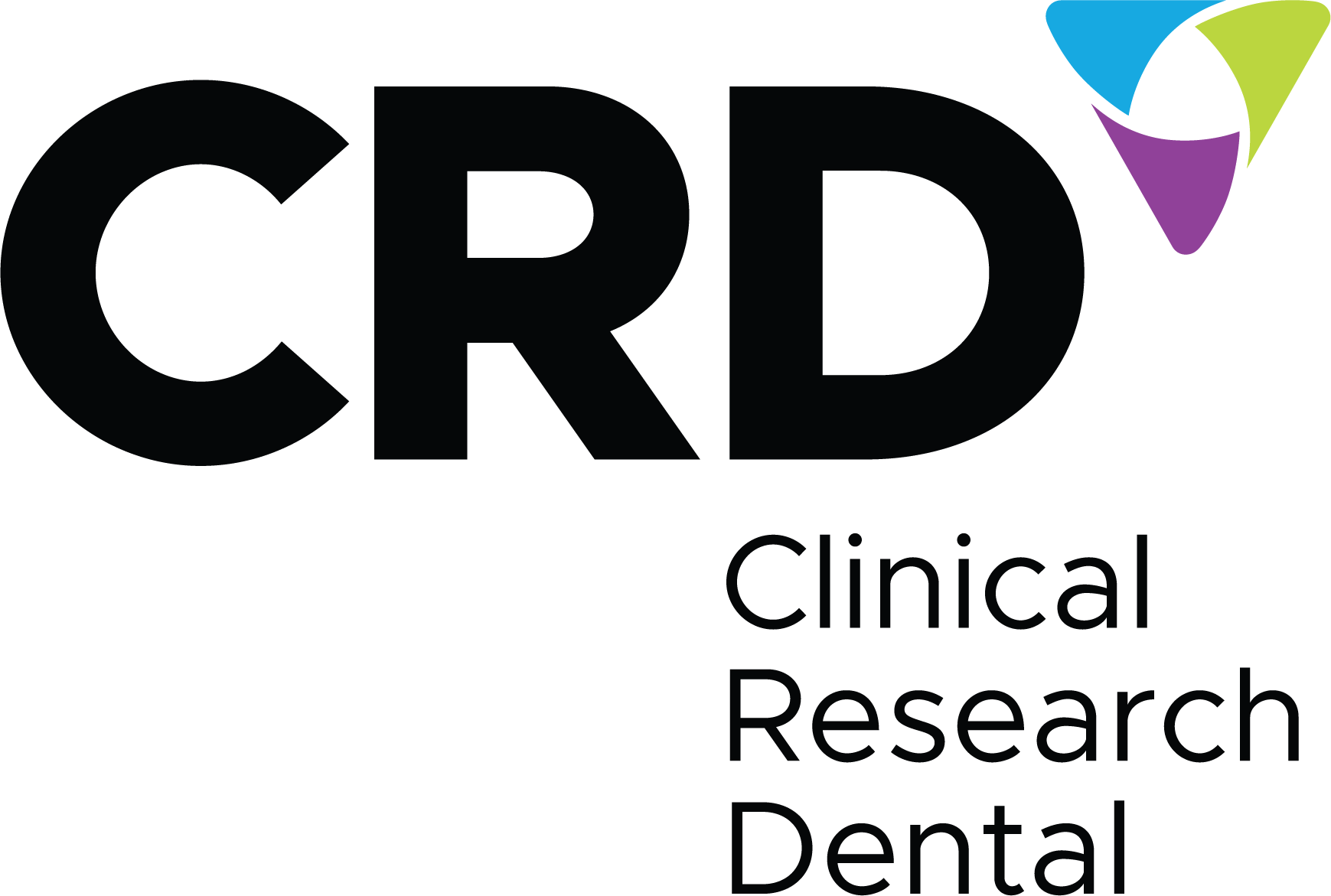 Clinical Research Dental is Canadian dental supplier and distributor of the leading dental brands such as Clinician's Choice®, Ultradent™, Bioclear™, 3M™, Cosmedent®, Kuraray®, Komet®, SS White®, Ribbond®, and more.
With a focus on education and 35+ years of experience, it is our mission to support, promote and teach better dentistry through presentation of high quality and clinically proven products for Restorative dentistry, Crown & Bridge, Minimally Invasive Endodontics, Teeth Whitening & Hygiene and organizing Continuing Dental Education and scientific research studies to dentists throughout North America via a highly trained and skilled technical support staff.
Join our growing community today!