Komet® Rotary Instruments: Packaging Information
Everything you need to maximize your rotary instrument longevity.
In the fast-paced world of dental practice, precision and attention to detail are paramount. One critical component that often goes unnoticed, yet plays a pivotal role in ensuring optimal patient outcomes and the longevity of dental instruments, is the packaging information that accompanies Komet rotary instruments. These seemingly inconspicuous labels contain a treasure trove of vital data, ranging from shank type and grit size to sterility indicators, actual product dimensions, ISO numbers, recommended speeds, and more. In this blog post, we will delve into the intricacies of Komet rotary instrument packaging, shedding light on how dental professionals can leverage this information to elevate their practice, enhance the lifespan of their tools, and ultimately deliver better results for their patients.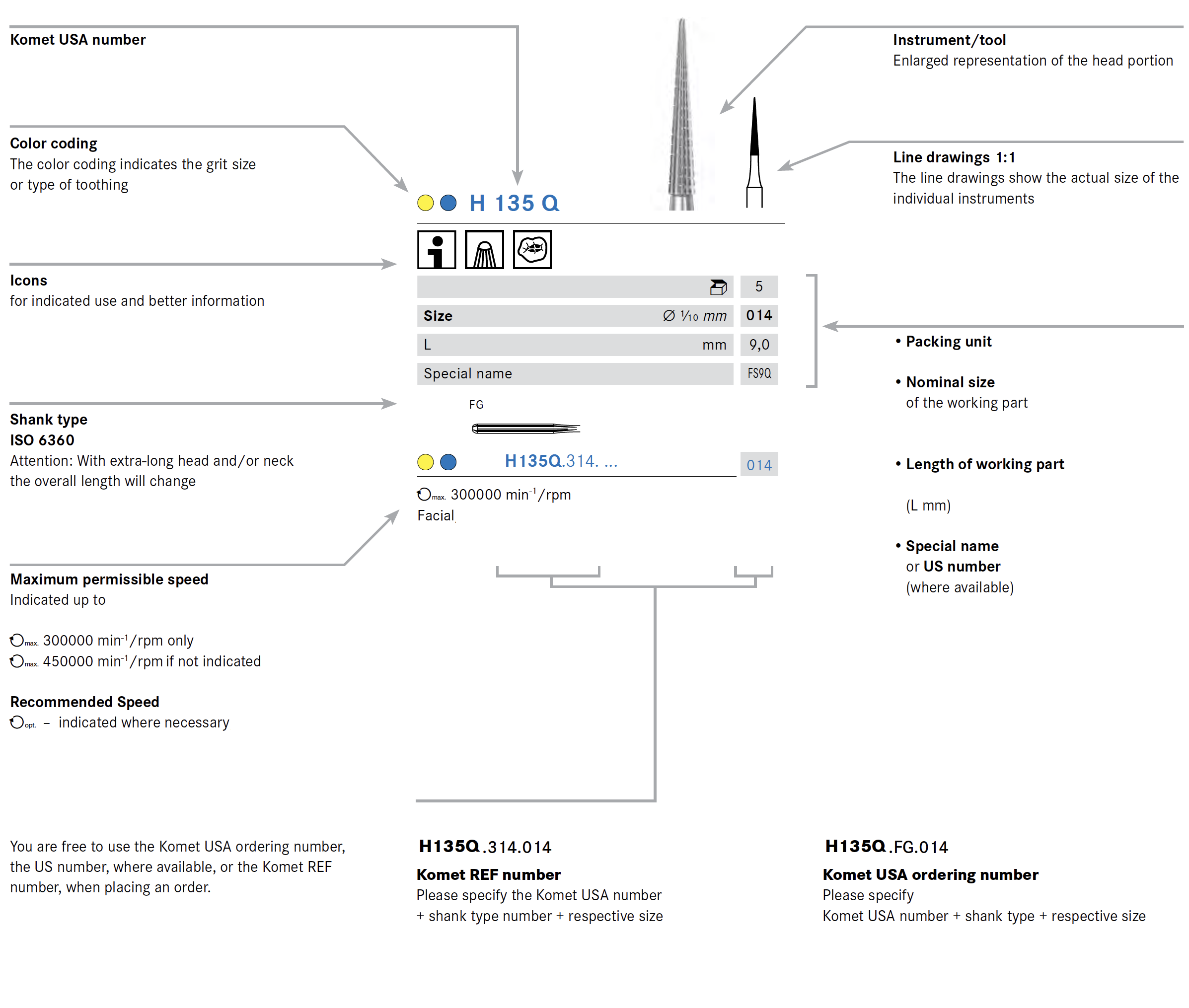 These intuitive symbols, whether they denote cavity preparation, crown preparation, crown removal, jaw surgery, model fabrication, or a multitude of other specialized tasks, streamline the dental professional's workflow.

Finally, technical information icons, bearing essential details such as the recommended angle, tip description (ranging from rounded to cutting and pointed, or even end-cutting only), chamfer and radius specifications, and reprocessing instructions (like ultrasonic bath, autoclave, chemiclave, and more).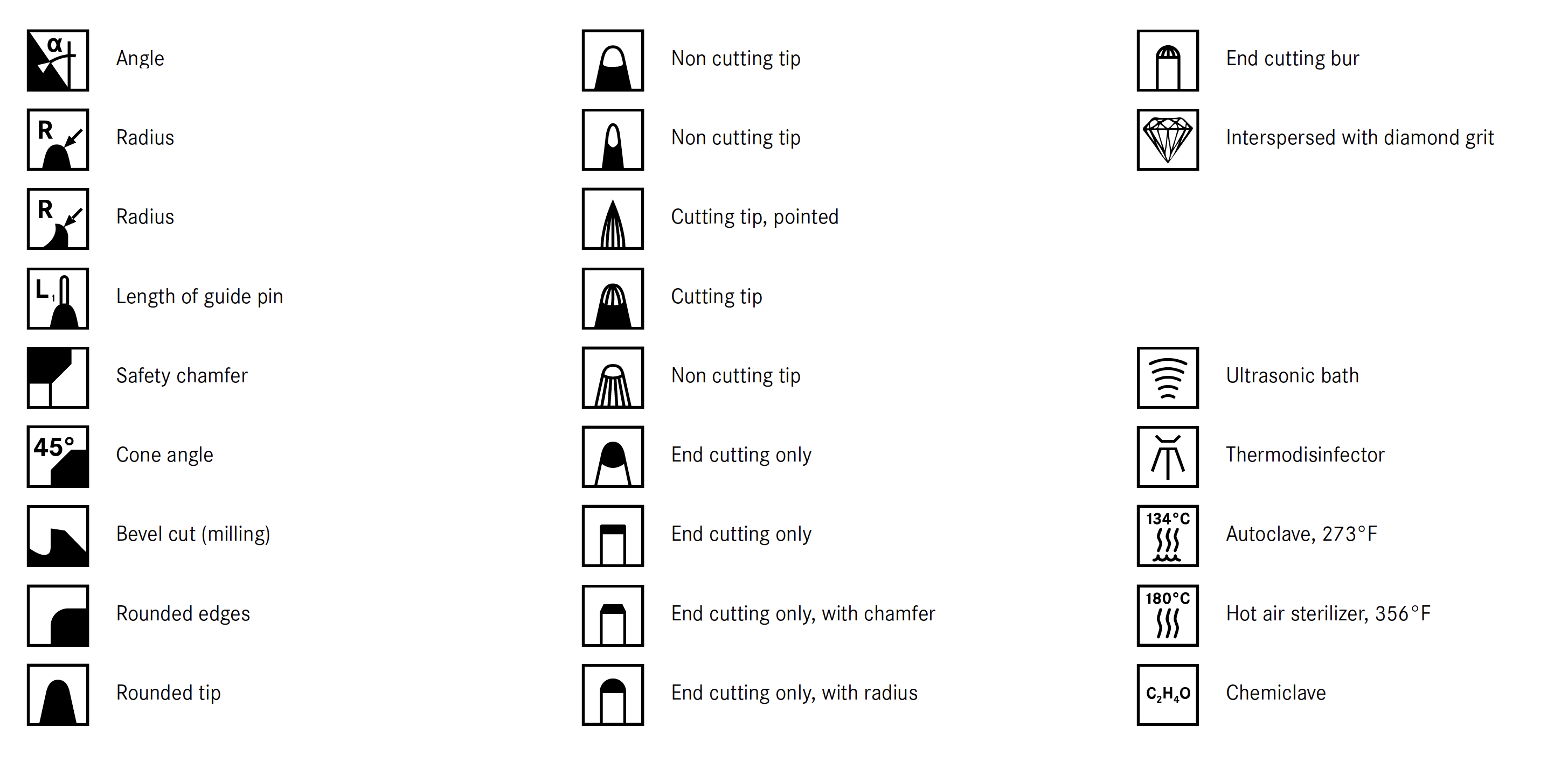 Bestselling Komet Dental Burs