Achieve a Natural Color on Stained Dentition with Pink Opaque
Tetracycline-stained dentition and the single nonfatal tooth have always been notoriously challenging to treat. However, with Cosmedent's specially formulated Pink Opaque, you have a trusty way to more effectively treat darkly stained dentition that results in a warmer, more natural color. Using other opaques (eg., White, A1, or A2) often exhibits a decrease in value after subsequently placing composite on the dentition, even if the color might have been technically correct.
To achieve esthetic results with Pink Opaque on even the darkest stained teeth, follow these steps:
1. Prepare, etch rinse, and apply the bonding adhesive. It is recommended that you apply a think layer of Creative Color Clear Liquid Resin to the entire veneer surface, then gently air-thin and polymerize. A smooth surface makes it easier to work with the Pink Opaquer.

2. Use a fine synthetic brush to apply a thin layer of Pink Opaque and then polymerize. If any dark areas still appear, continue to add an additional thin layer of pink opaque to the areas of darkest dentition. This allows some tooth colour to come through the Pink Opaque to maintain tooth vitality.

3. Once the precise amount of opaque has been applied to the tooth, proceed with the rest of the restoration by placing appropriate composite material (s) as needed for the case. Composite shade should be selected based on the natural shade of the teeth.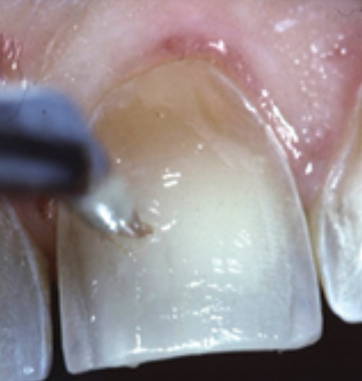 A thin layer of Creative Color Clear Liquid Resin has been applied to the prepped tooth.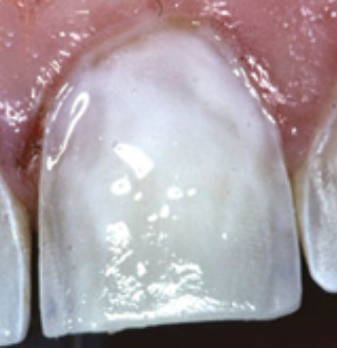 Conservative layers of pink opaque are added until stain is fully blocked out.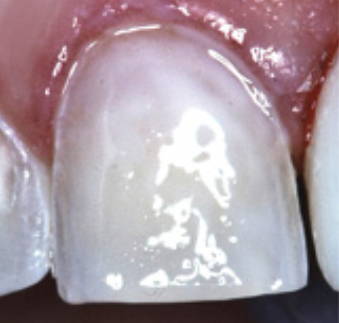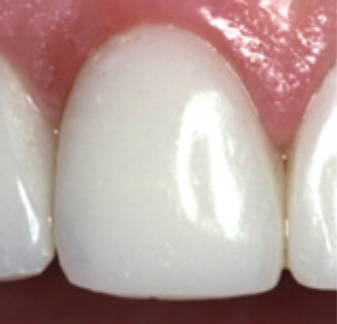 Renamel Microfill composite is then placed to recreate enamel surface followed by final polish.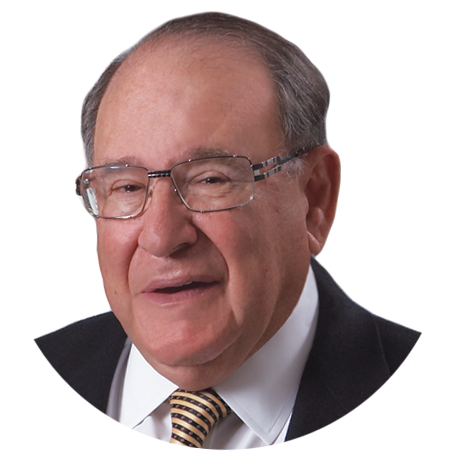 Contributed by Dr Mopper, DDS, MS

This article was originally published in the Clinical Life™ magazine: Winter 2020 edition
Clinical Life™ magazine is a premier periodical publication by Clinical Research Dental Supplies & Services Inc. Discover compelling clinical cases from Canadian and US dental professionals, cutting-edge techniques, product insights, and continuing education events.