New Products for Fall 2020 & Winter 2021
Bluewave Soft Tissue Diode Laser
The Bluewave™️ Soft Tissue Diode Laser from Clinician's Choice lets you perform many soft tissue procedures with virtually no bleeding, pain, post-operative swelling or discomfort. This powerful 5W laser is completely portable, allowing for over three hours of use on its rechargeable lithium-ion battery. Ideal as a surgical instrument or for non-invasive laser-assisted periodontal and hygiene therapy – the Bluewave is a versatile and intuitive instrument for your every need.
DualForce Sectional Matrix System
Clinician's Choice® DualForce™ Sectional Matrix System is engineered for more than just tight contacts. DualForce is a complete matrix system designed for use with all Class II composite restorations.
The DualForce System consists of clinically and technologically advanced Rings, Active-Wedges, and Ultra-Wrap™ Matrix Bands, which are all compatible with all sectional matrix systems.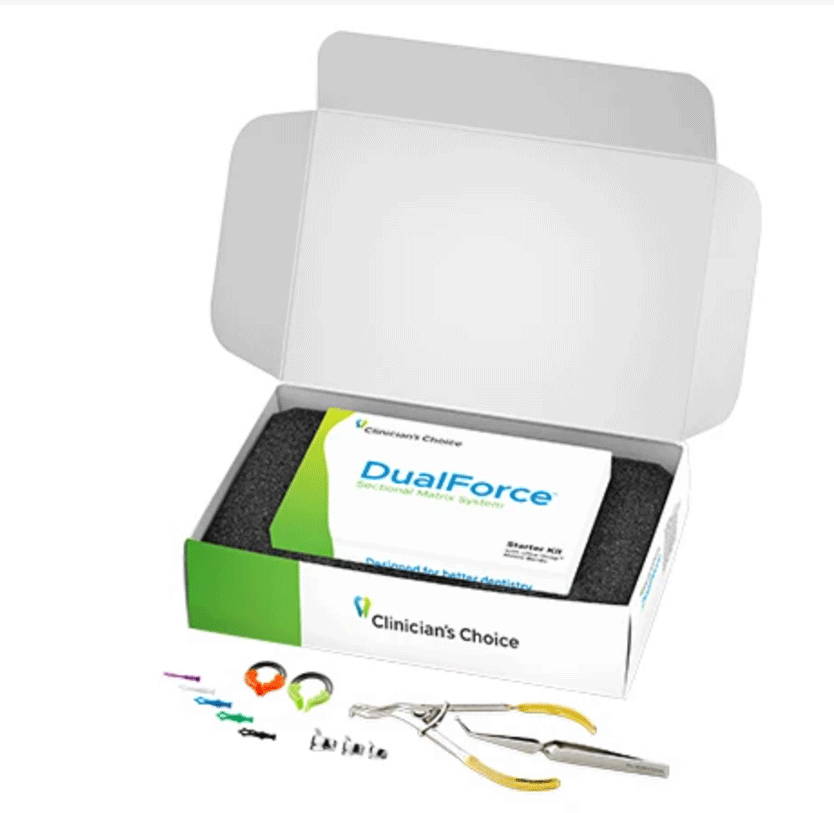 3M™ Attest™ Mini Auto-reader 490M
The 3M™ Attest™ Mini Auto-reader 490M has 4 wells, and is designed to incubate and automatically read 3M Attest Biological Indicators 1295, 1491, and 1492V at 60°C for a final negative fluorescence reading at 24 minutes. Other biological indicators (BIs) are not compatible with this device and cannot be used.
This 24 minute Dual Auto reader features Any Well technology which means Attest 1491 or 1492V BIs and associated challenge packs (for steam) or Attest 1295 BIs (for VH2O2 sterilization) can be incubated in any well of the Auto reader at the same time. Includes USB cable for Attest Connect Auto-reader application.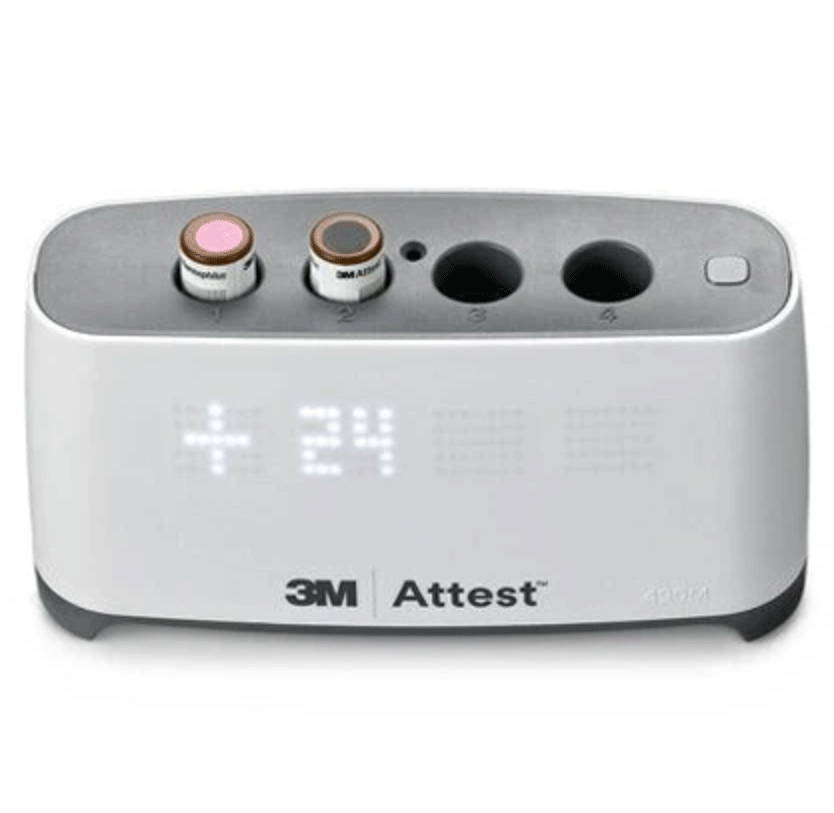 A.S.A.P. Dailies: Polish for a Day and Throw Away!
Take esthetics to a new level of efficiency and convenience with A.S.A.P.® Dailies, the next generation of multi-use, disposable polishing from Clinician's Choice.®
A.S.A.P. Dailies are designed for multi-use in a single day, and deliver a high-shine polish in as ittle as 30 seconds for direct or indirect restorations including composite, ceramic, zirconia, lithium disilicate and provisionals. Delivering consistent results after multiple sterilization cycles (minimum 3 cycles), the diamond impregnated polishers reduce the cost-per-use without sacrificing the performance A.S.A.P. polishers are known for.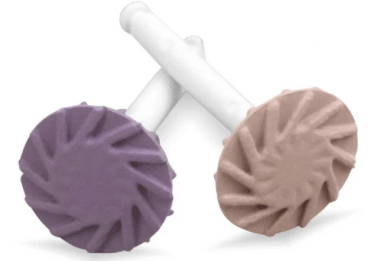 Uveneer & Uveneer Extra Direct Composite Templates
The unique, minimally invasive Uveneer™ and Uveneer™ Extra direct composite template system creates beautiful direct composite veneers with predictable shape and symmetry. It mimics natural dentition and is designed to create high-quality, natural-looking anterior restorations in one visit. Uveneer templates use innovative technologies that help achieve a refined, anatomically correct, high-gloss restoration in a fraction of the time than if done freehand.
• Composite Veneers
• Mock-ups
• Temporaries
• Class IV and V restorations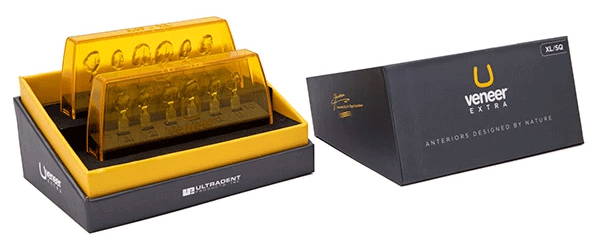 Bioclear Mini Diastema Closure Kit
This Mini Diastema Kit is great for dentists who primarily plan to perform diastema closures with Bioclear products, or as an add-on for the HD Anterior Kits to expand the range of procedures that can be performed with your tool kit.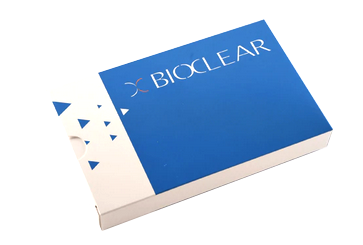 Bioclear Complete HD Anterior Kit
This complete kit containing the Bioclear Anterior HD matrices is for treating centrals and laterals both upper and lower. Bioclear HD Anterior Matrices, like traditional Bioclear Anterior Matrices, allow for a modern approach to composite dentistry but are stiffer than traditional matrices, and so, are easier to place. They have all of the same advantages of traditional Bioclear Anterior Matrices, and are for closing large black triangles where there is still a contact between the teeth - not for closing full diastemas where there is no contact present.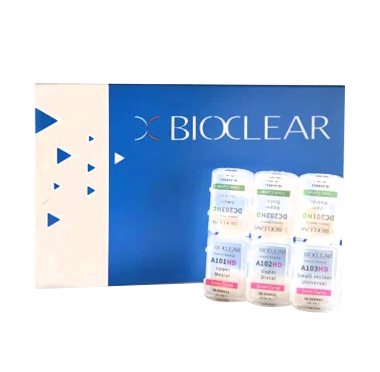 Komet® CeraBur® Surgical Length Latch K1SM Starter Kit
The CeraBur® K1SM facilitates controlled, intuitive excavation, enabling the user to feel when the instrument leaves the carious, soft dentin. A study prepared by the Queen Mary University of London showed that the service life of the K1SM is three times as long as that of a round tungsten carbide bur.
Other features include:
Ceramic round bur, high-efficiency cutting design for excavating and slim neck for improved vision
Biocompatible and corrosion-free
High-efficiency cutting in carious, soft dentin
Special blade design for smooth operations