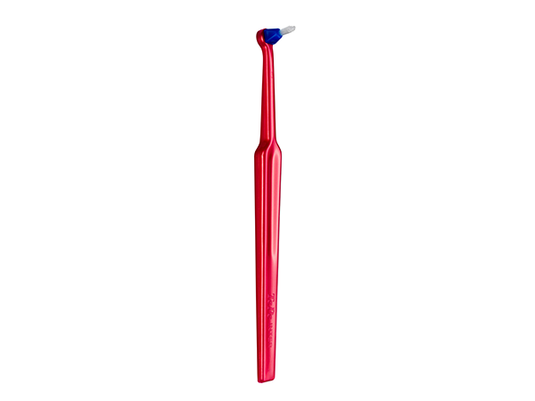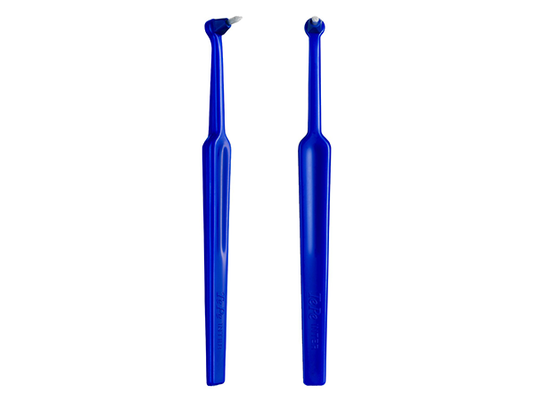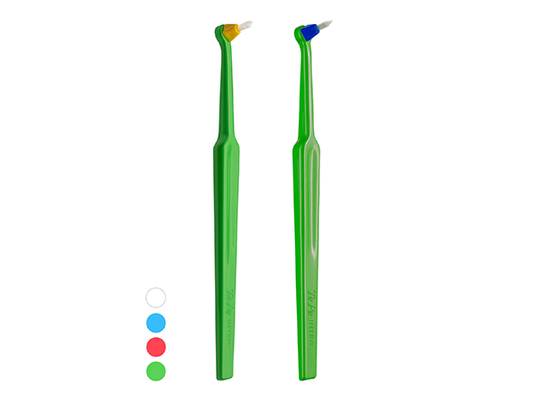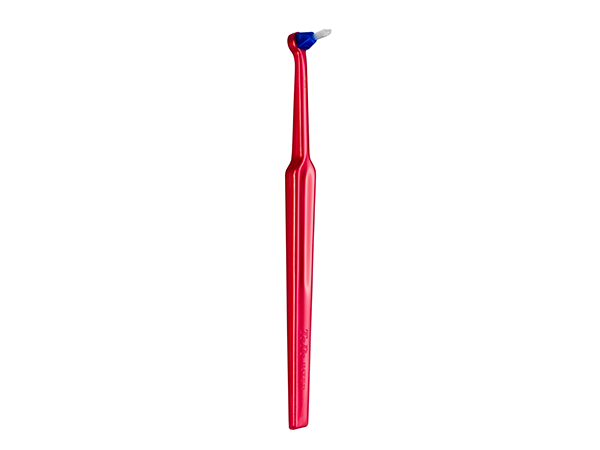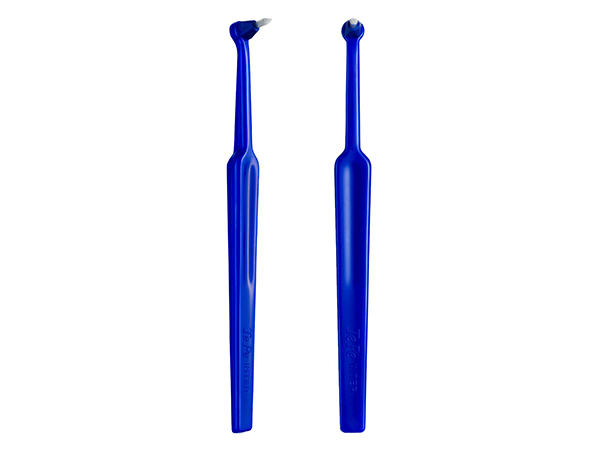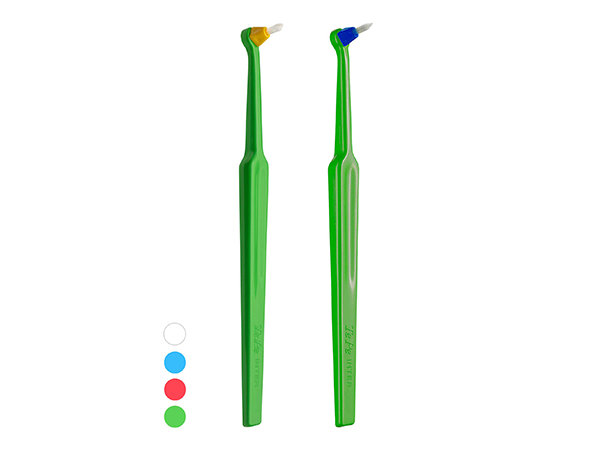 Product Details

Clinical Technique

Video

Configurations

Accessories
TePe Interspace has an angled head and pointed tip for cleaning of bars, implant-supported constructions, attachments for overdentures, and fixed braces. The brush is also perfect for cleaning along the gum line, crowded teeth, furcations, emerging teeth, and impacted wisdom teeth. Additional areas of use can occur upon recommendation from a dental professional. The removable brush tip can be attached to either side of the neck to change the angle of the brush head, which gives optimal access to hard-to-reach areas. Two colour-coded softness choices; yellow: soft, blue: medium.
By replacing fossil raw material with plant-based material in a mass balance system, TePe reduced the carbon footprint of the Interspace by around 80% – without compromising on product quality, efficiency, or design.
How to use TePe Interspace Brush
Easy access for hard-to-reach areas
Cleans bars, implants, overdentures, and fixed braces
This video will guide you in understanding the features of the product and how to use the TePe Interspace Brush.
TePe Interspace Brush 14-Pack:
1 assorted colour toothbrush + 12 tips in a retail blister pack, sold in a box of 14
Soft w/ 12 Soft tips (Item Number: 680085)
Medium w/ 12 Medium Tips (680086)