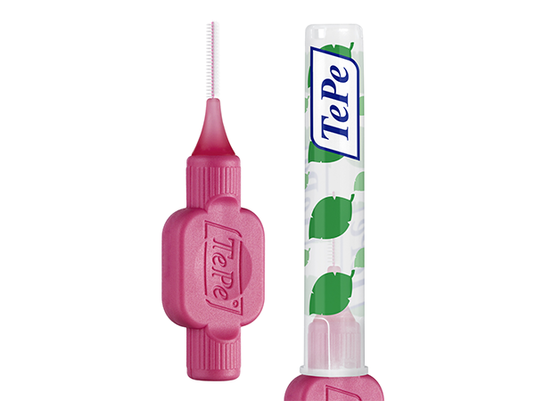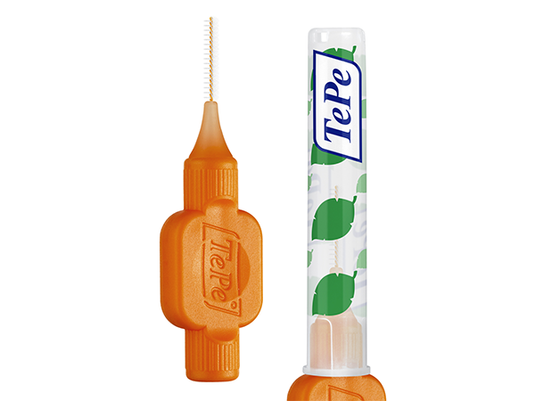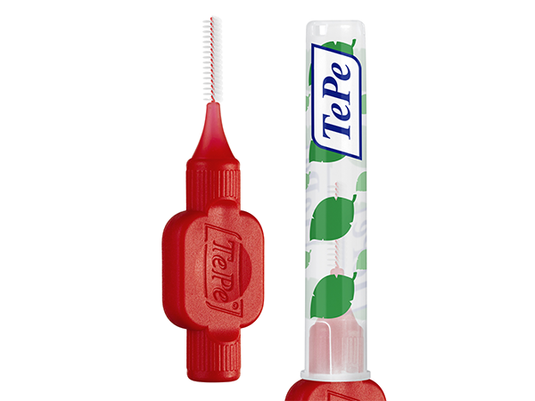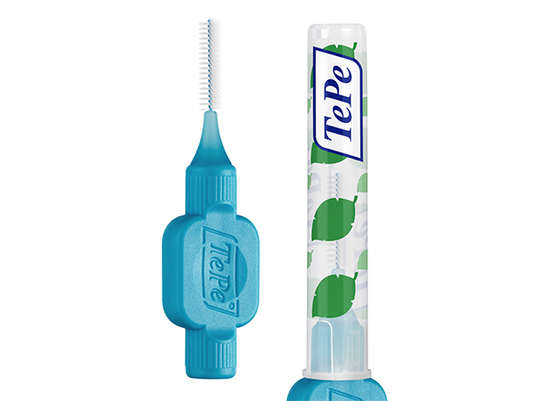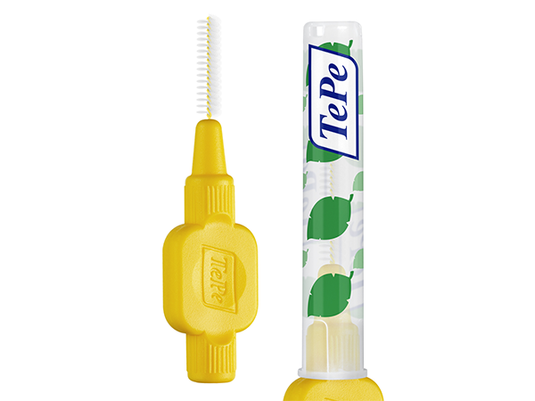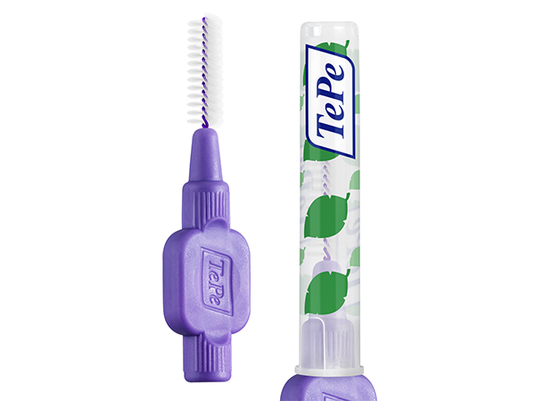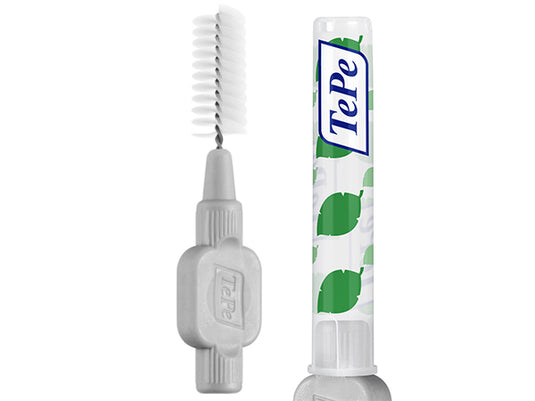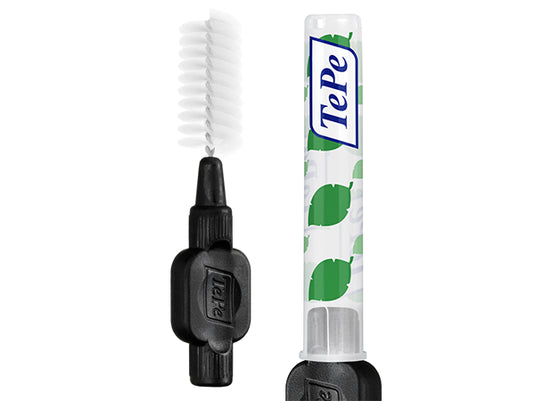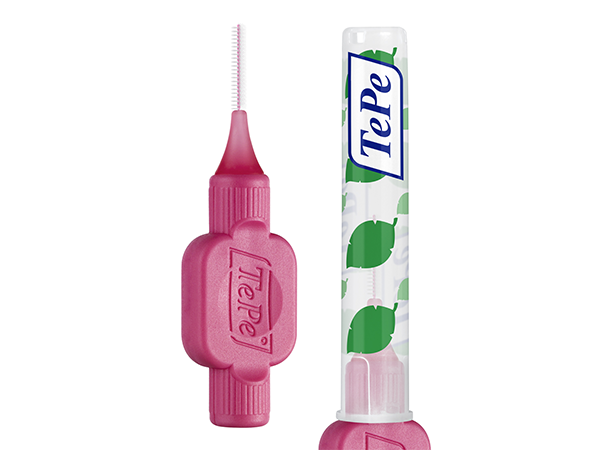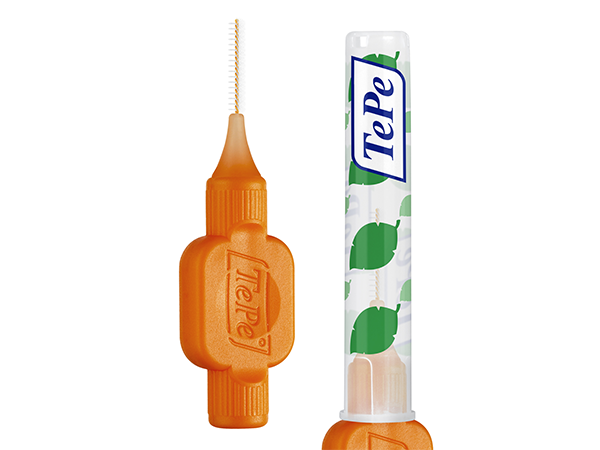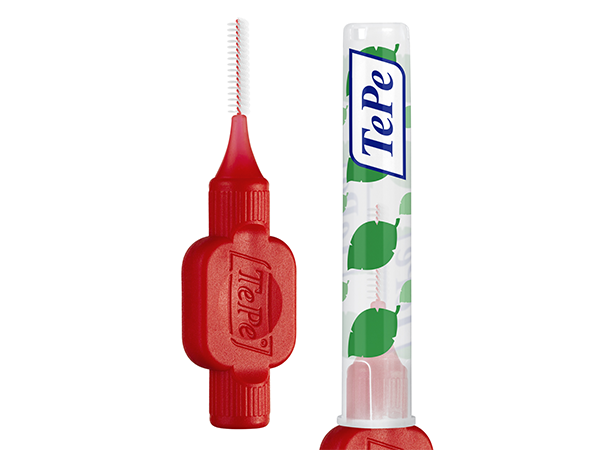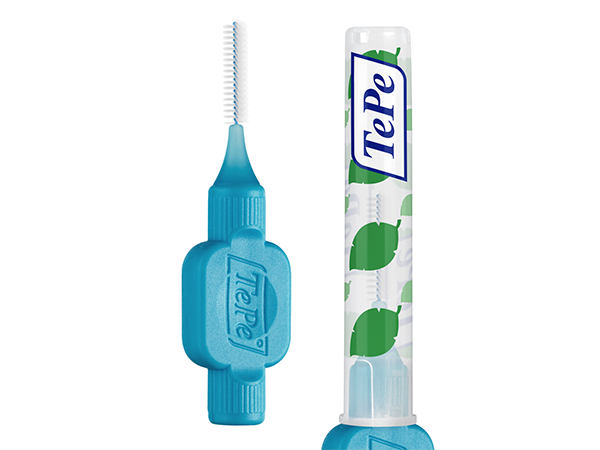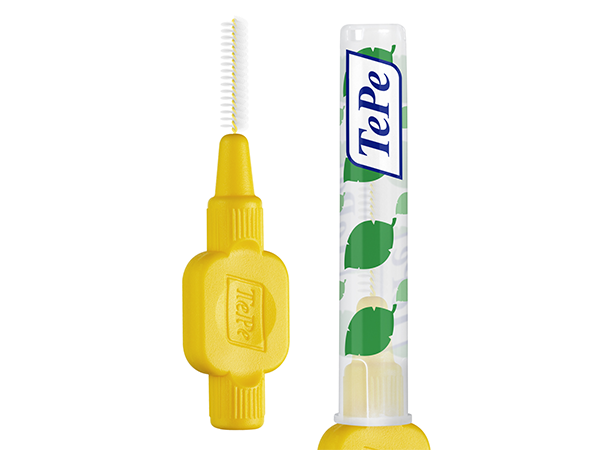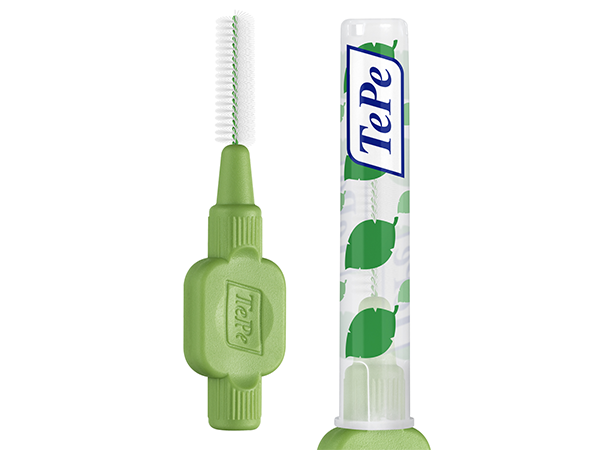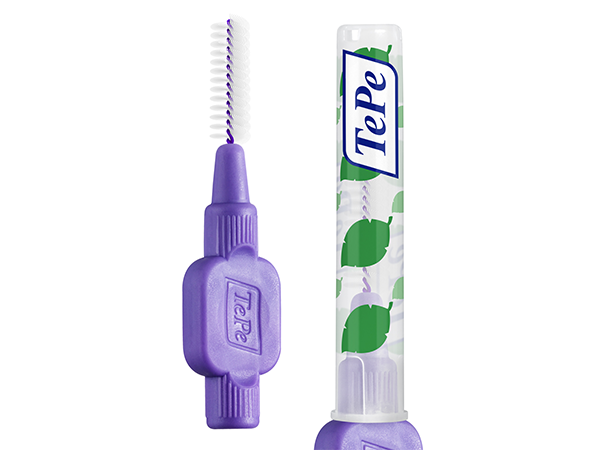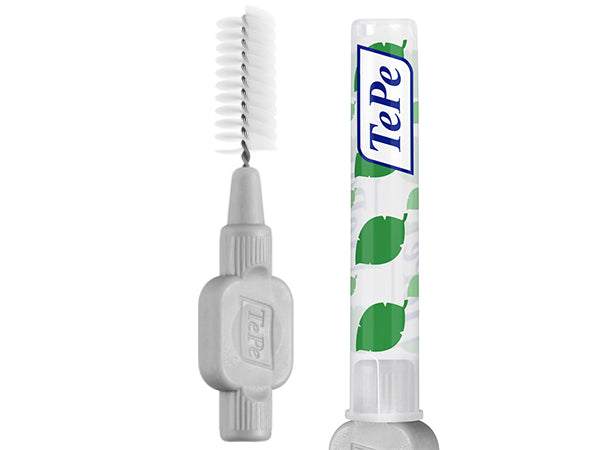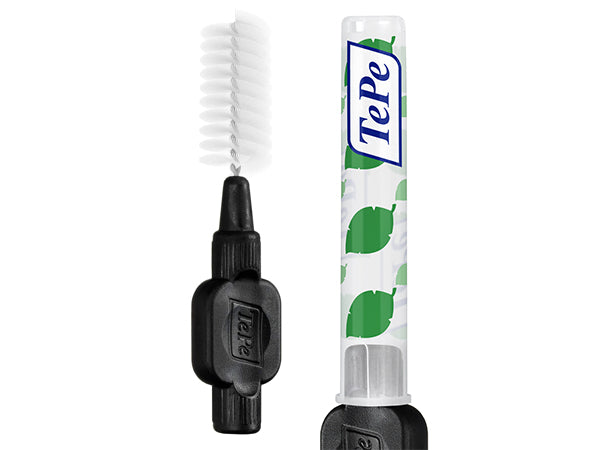 Product Details

Technical Details

Video

Configurations

Resources

Accessories
An interdental brush by TePe, designed to clean the gaps between the teeth, where a regular toothbrush is unable to reach. To be used daily to keep gums and teeth healthy and fresh. The interdental brush can be used for cleaning between teeth, implants, crowns, and bridges. It's also suitable for cleaning around brackets and wires during orthodontic treatment. TePe Interdental Brush Original comes in 9 colour-coded sizes to fit narrow as well as wide gaps - ISO sizes 0-8. The interdental brushes are developed in collaboration with dental experts to ensure the highest quality in every detail. Daily use can help remove up to 40% more plaque than toothbrushing alone. Effective plaque removal prevents gum inflammation, cavities, and bad breath.
By replacing fossil raw material with plant-based material in a mass balance system, TePe reduced the carbon footprint of this interdental brush by around 80% – without compromising on product quality, efficiency, or design. Other features and benefits include:
The most effective way to remove plaque between the teeth.
The user-friendly handle offers a stable grip which enables cleaning with controlled movements.
The smaller brush sizes (0-3) have a flexible neck for increased durability and access.
The larger brush sizes (4-8) have a thicker, bendable wire.
Plastic coated wire and rounded tip for safety and comfort.
Sourced from plant-based materials.
TePe Interdental Brush Features
TePe Interdental Brushes Sizing Chart
This video will guide you in understanding the features of the product and how to use the TePe Interdental Brush Original.
TePe Interdental Brush Original Assorted Pack (Item Number: 680023):
6 assorted interdental brushes + 1 cap in a retail blister pack, sold in a box of 10
10 x Pink 0.4mm
10 x Orange 0.45mm
10 x Red 0.5mm
10 x Blue 0.6mm
10 x Yellow 0.7mm
10 x Green 0.8mm
TePe Interdental Brush Original 25-Pack:
Bulk pack of interdental brushes with caps, sold by the bag of 25 units
Pink 0.4mm (680014)
Orange 0.45mm (680015)
Red 0.5mm (680016)
Blue 0.6mm (680017)
Yellow 0.7mm (680009)
Green 0.8mm (680010)
Purple 1.1mm (680011)
Grey 1.3mm (680012)
Black 1.5mm (680013)
TePe Interdental Brush Original 10 x 6-Pack:
6 interdental brushes + 1 cap in a retail blister pack, sold in a box of 10
Pink 0.4mm (680024)
Orange 0.45mm (680025)
Red 0.5mm (680026)
Blue 0.6mm (680027)
Yellow 0.7mm (680018)
Green 0.8mm (680019)
Purple 1.1mm (680020)
Grey 1.3mm (680021)
Black 1.5mm (680022)
TePe Interdental Brush Original 120-Pack:
Individually wrapped brush with cap, sold in a box of 120
Pink 0.4mm: (680000)
Orange 0.45mm: (680001)
Red 0.5mm: (680002)
Blue 0.6mm: (680003)
Yellow 0.7mm: (680004)
Green 0.8mm: (680005)
Purple 1.1mm: (680006)
Grey 1.3mm: (680007)
Black 1.5mm: (680008)
*All Original Interdental Brushes come with caps except for grey & black