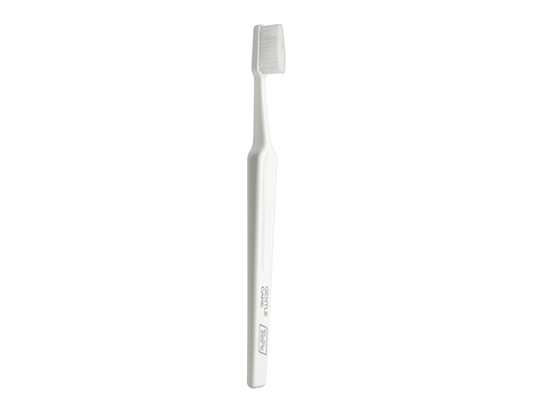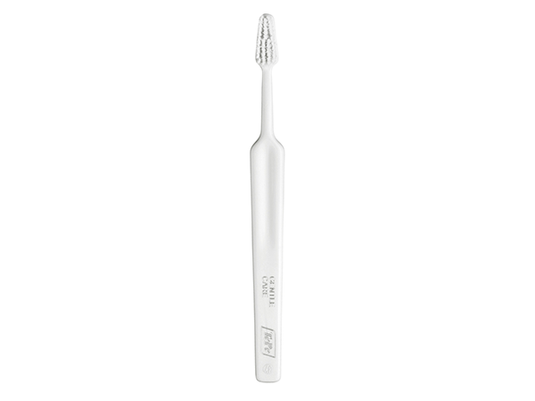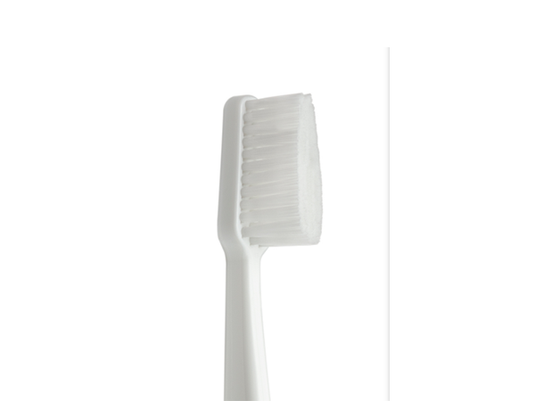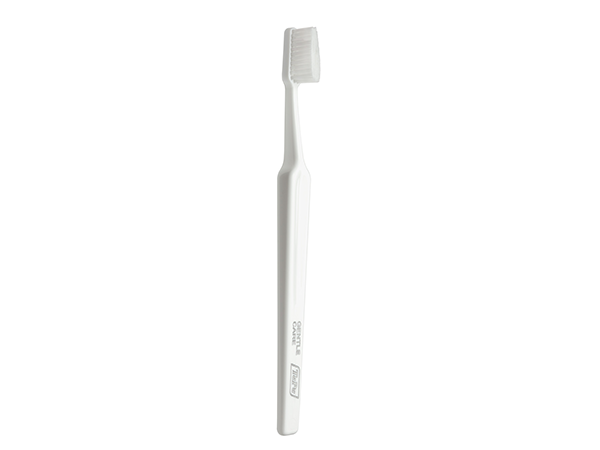 Product Details

Video

Configurations

Accessories
TePe Gentle Care is a super soft toothbrush recommended as the second brush stage after oral surgery and for patients with sore or very delicate oral tissue, very sensitive root surfaces, extremely dry mouth, and after radiotherapy. Additional areas of use can occur upon recommendation from a dental professional. TePe Gentle Care is slightly firmer than TePe Special Care. The neck can be angled in hot water for better access.
By replacing fossil raw material with fossil-free pine oils in a mass balance system, we have reduced the carbon footprint of the Extra Grip by around 80% – without compromising on product quality, efficiency or design. Other features and benefits include:
This video will guide you in understanding the features of the product and how to use the TePe Gentle Care toothbrush.
TePe Gentle Care Toothbrush 14-Pack (Item Number: 680091):
1 white colour toothbrush in a retail blister pack, sold in a box of 14
TePe Gentle Care Toothbrush 25-Pack (680111):
1 white colour toothbrush in a retail blister pack, sold in a box of 25