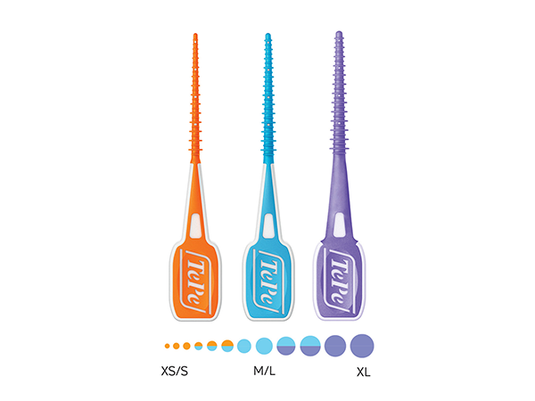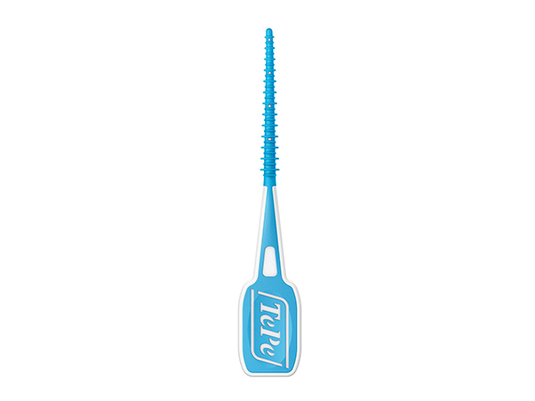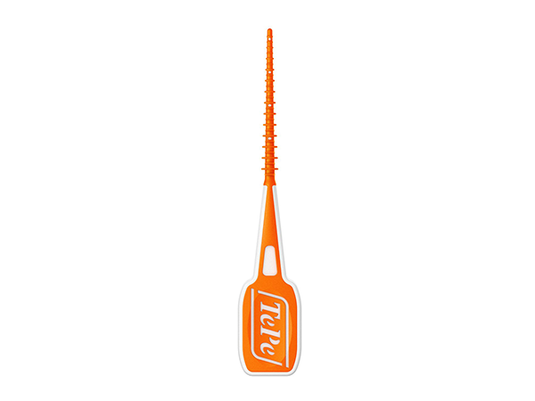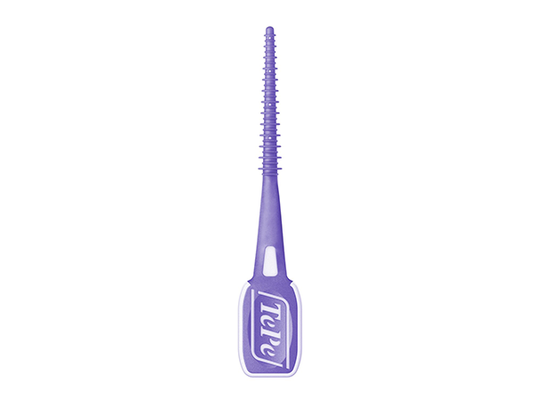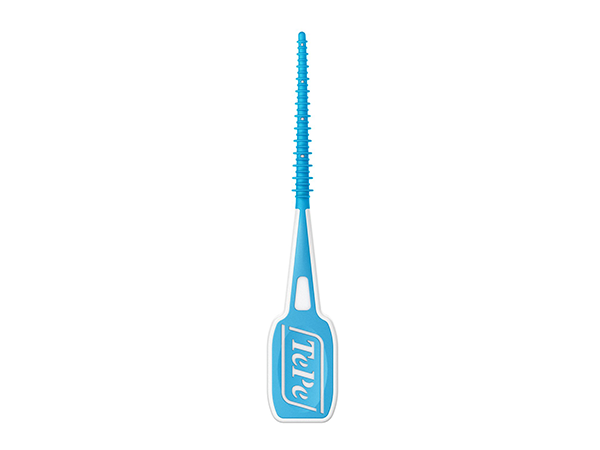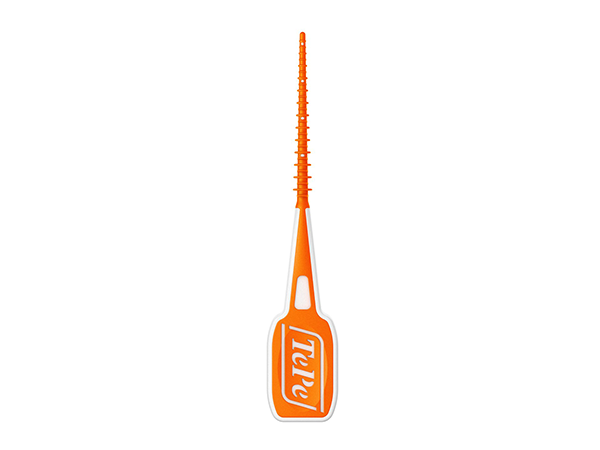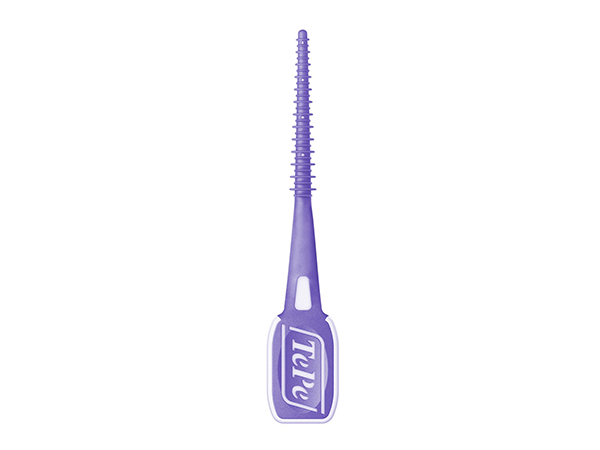 Product Details

Clinical Technique

Technical Details

Video

Configurations

Resources

Accessories
TePe® EasyPick™ is a soft pick for an easy and efficient way to clean between teeth, leaving the mouth fresh and healthy. The secret lies in the combination of materials. The core is both stable and flexible, and the silicone coating cleans efficiently between the teeth and feels comfortable on the gums. The non-slip grip ensures a steady cleaning, also while wearing braces, implants, or crowns. Using TePe EasyPick every day helps develop a healthy habit and is recommended by dentists and dental hygienists. Regular use can help prevent plaque buildup and inflamed gums. EasyPick is available in three sizes: XS/S for narrow to very narrow gaps, M/L for medium to large gaps, and XL for very large gaps. Other features and benefits include:
Overlapping conical sizes to fit narrow as well as wide interdental spaces.
The unique lamellae allows for a wide contact area with the approximal surfaces.
Long working length.
How to use TePe Easypicks
Simply move the EasyPick in a back-and-forth motion between your teeth.
TePe EasyPicks Sizing Comparison
This video will guide you in understanding the features of the product and how to use the TePe Easypick.
TePe EasyPick Pocket Case 360-Pack (10 Packs x 36 EasyPicks):
36 picks + 1 travel case in a retail blister pack, sold in a box of 10
X-Small/Small - Orange (Item Number: 680067)
Medium/Large - Blue (680069)
X-Large - Purple (680068)
TePe EasyPick Dispenser Box 200-Pack (2 Packs x 100 EasyPicks):
Individually wrapped pack with 2 picks, sold in a box of 100
X-Small/Small - Orange (680065)
Medium/Large - Blue (680066)
X-Large - Purple (680064)