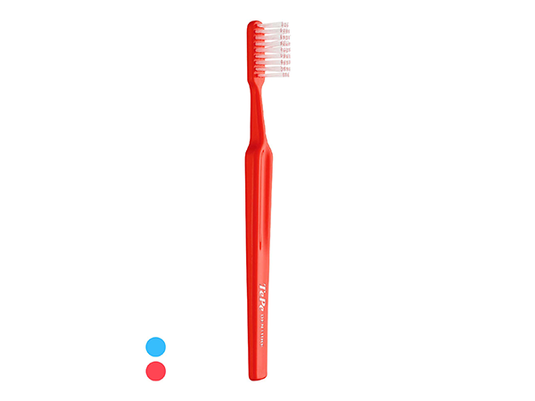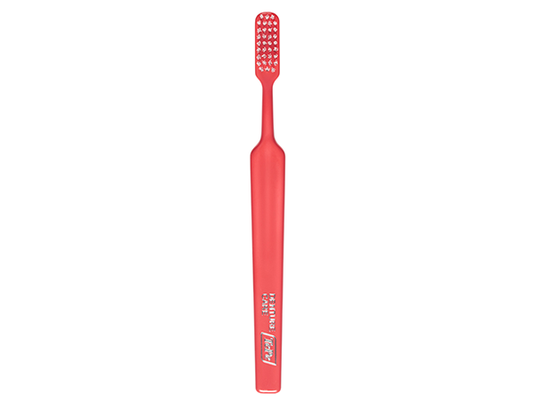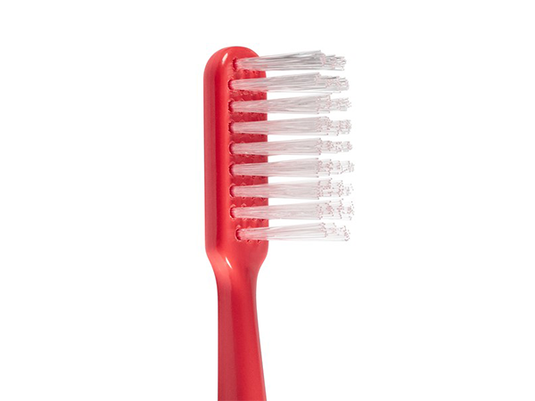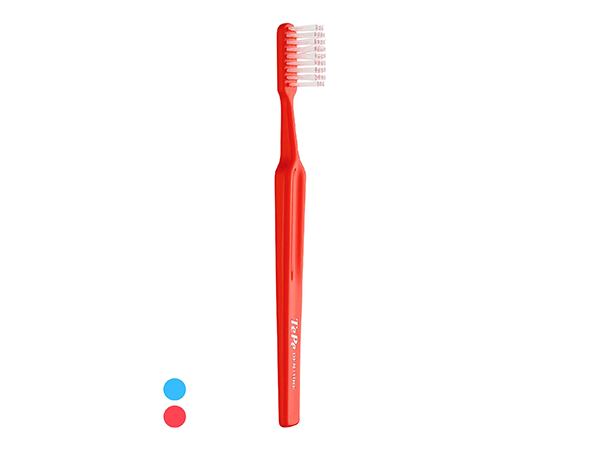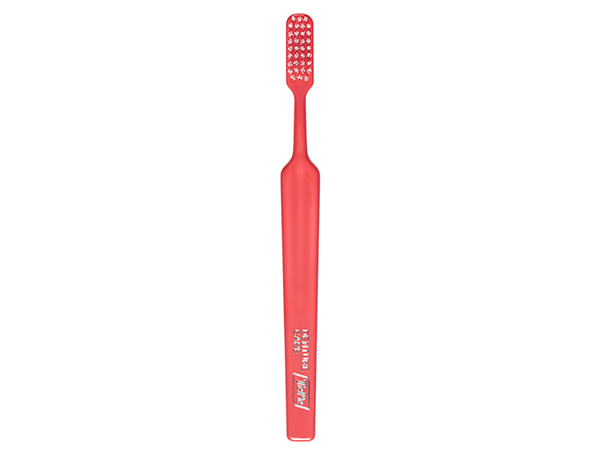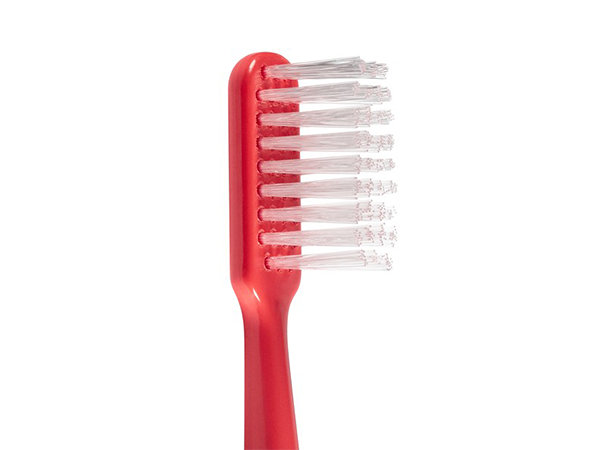 Product Details

Clinical Technique

Technical Details

Configurations

Video

Accessories
TePe Denture Care is a special brush with extra-long, strong filaments to ensure good accessibility and efficient cleaning of all surfaces without causing any damage to the removable denture. It should be used with a non-abrasive denture cleanser or neutral soap, not toothpaste. The frequency of use is based upon individual needs and recommendations. The denture brush is designed to resemble a conventional toothbrush, and the neck can be bent backwards for an improved grip.
By replacing fossil raw material with plant-based material in a mass balance system, TePe reduced the carbon footprint of the Denture Care by around 80% – without compromising on product quality, efficiency, or design.
How to use TePe Denture Care
Securely hold your prothesis in one hand and use the Denture Care brush to systematically brush all surfaces.
TePe Denture Care Toothbrush 14-Pack (Item Number: 680087)
1 assorted colour toothbrush in a retail blister pack, sold in a box of 14
This video will guide you in understanding the features of the product and how to use the TePe Denture Care.