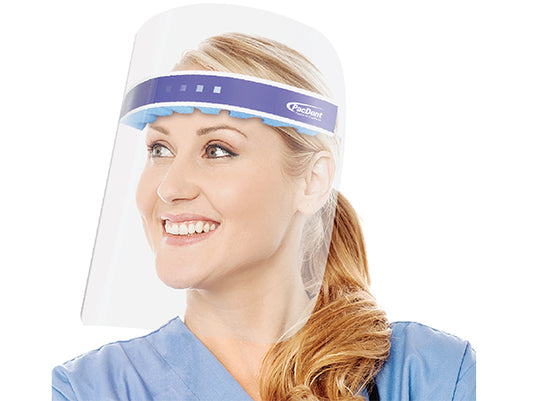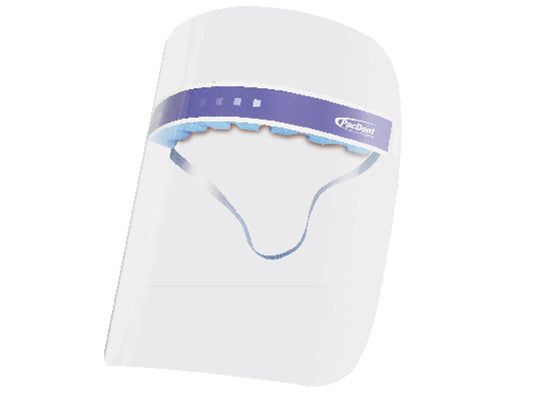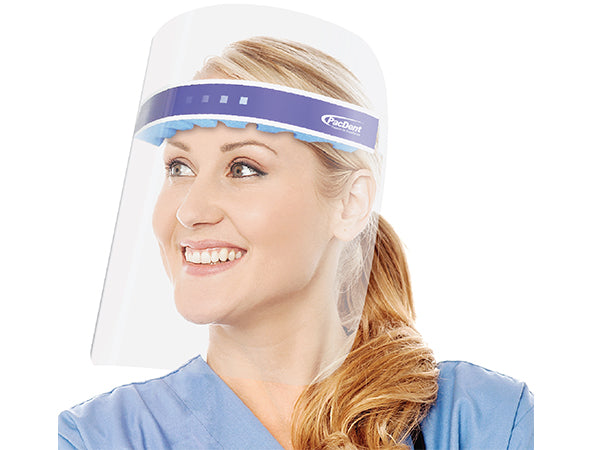 Product Details

Configurations
Pac-Dent iShield™ is a lightweight and affordable standard full-coverage face shield that protects against sprays, splashes, and splatter of body fluids. Vented sponge cushion absorbs sweat and increases breathability without sacrificing any protection. Other features and benefits include:
Lightweight full coverage disposable face shield
Anti-fog coating eliminates manual condensation removal
Non-latex band offers a comfortable fit without any pressure points
Excellent optical clarity
Disposable face shields, vented, Full Coverage (Item Number: 105000): 24-Pack.