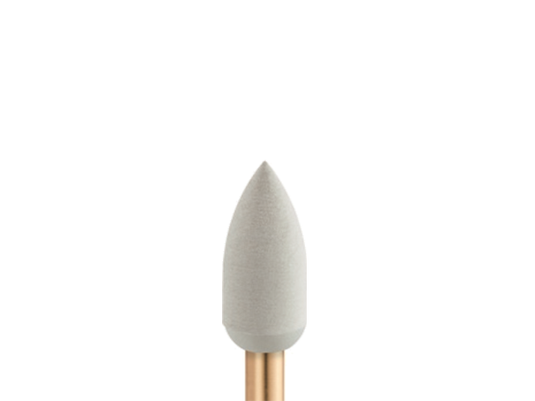 Product Details

Video

Configurations

Resources
94021F is a final high-shine polisher and a part of the Komet ZR Flash Polishers family. Diamond interspersed polishers for high-performance ceramics. For pre-polishing, use 94021C. Use with spray coolant and without contact pressure. Other features and benefits include:
Recommended Speed: 6000
Maximum Speed: 15000
Size Ø: 050 1/10 mm
L1 in mm: 12.0 mm
Indications for Use
Working on Fillings.
Looking for a way to easily switch to Komet burs? Download and then print a Komet Bur Conversion Card here:
Komet explains: Reprocessing of Dental Polishers.
Right Angle Shank:
94021F.RA.050: 5-Pack (Item Number: 336287)