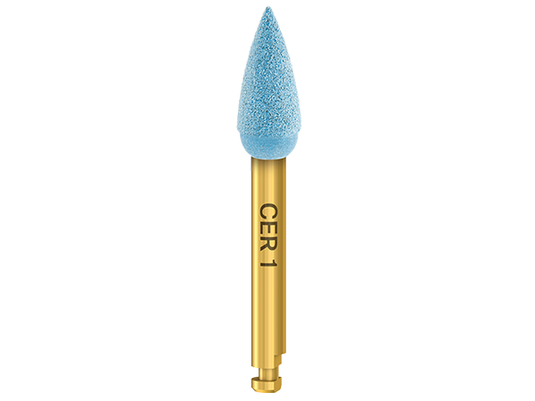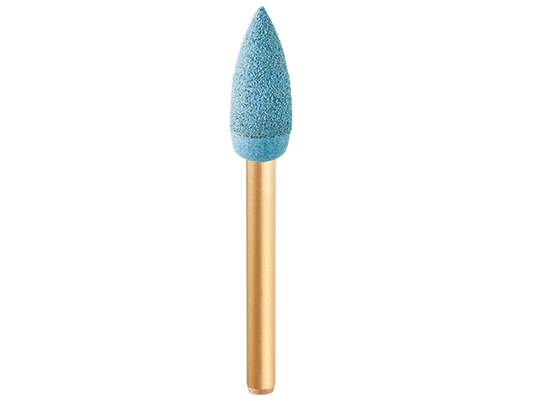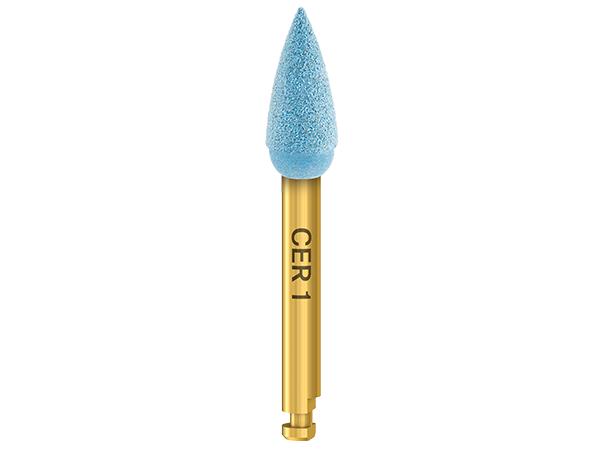 Product Details

Clinical Technique

Technical Details

Configurations

Resources
Best solution for all-ceramic restorations. To meet the unique preliminary and final polishing requirements of all-ceramic materials at chairside, Komet ZR Flash Polishers have been developed to smooth, polish, and impart a high shine when applied to restorations fabricated of zirconium oxide, aluminum oxide, lithium disilicate, and pressed ceramics.
Incorporating interspersed diamonds for consistently reliable performance, the polishers produce outstanding results in two steps, each of which can be easily identified by the colour of the Komet ZR Flash Polisher: Pre-polish using the blue flame-shaped polisher 94020C. Get a high-shine final polish with the light grey flame-shaped 94020F polisher. For use with spray coolant and speed of 6,000 rpm.
Indications for use
Adjustment preparations for all-ceramic crowns. For dental practices and dental labs.
Komet ZR Flash Blue Flamed-Shaped 940020C Polisher in use:
Shank Type
Maximum Permissible Speed Legend
Friction Grip Shank
94020C.FG.030 Ceramic Polisher: 5-Pack (Item Number: 336282)
Right Angle Shank
94020C.RA.040 Ceramic Polisher: 5-Pack (336283)