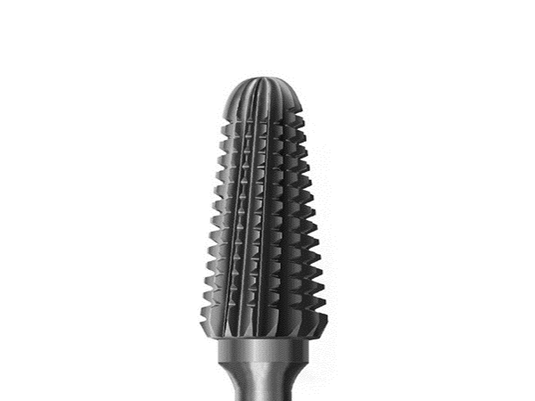 Product Details

Clinical Technique

Technical Details

Video

Configurations

Accessories
Carbide milling cutter GSQ
For processing soft materials such as silicone and soft acrylics.
Whether working out or fine-tuning temporary restorations or soft plastics in the laboratory – the high-cutting GSQ toothing offers significant application advantages over other toothings with its large chip volume, a small number of cutting edges and transverse cut. Light and targeted surface design, effective machining with high stock removal, and optimum surface quality. Sold individually.
Indications for Use
Acrylic technique.
Watch GSQ cutters in action (English subtitles).
HP/Handpiece Shank:
H79GSQ.HP.040: Sold individually (Item Number: 336491)
H79GSQ.HP.070: Sold individually (336492)
Also available in a ceramic version - K79GSQ