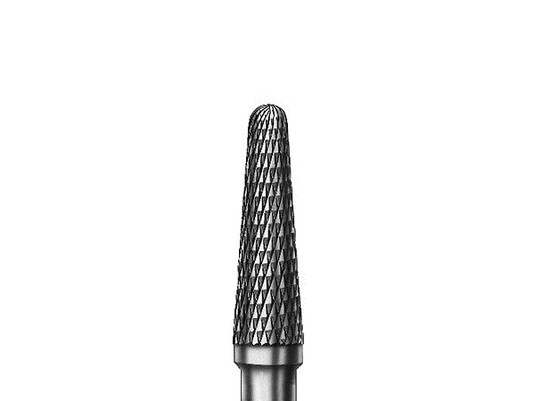 Product Details

Technical Details

Configurations
Carbide milling cutter DF
For controlled roughening of metal frameworks that are then veneered with ceramic. The fine diamond teeth with their pyramid-shaped cutting tips create a special surface on the metal that promotes the subsequent ceramic adhesive bond to the metal framework. DF teeth are preferable to SIC stones. Sold individually. Other features and benefits include:
Size Ø: 040 1/10 mm
L1 in mm: 13.0 mm
Maximum Speed: 100,000
Indications for Use
Crown and bridge technique.
Handpiece Shank:
H79DF.HP.040: Sold Individually (Item Number: 336477)