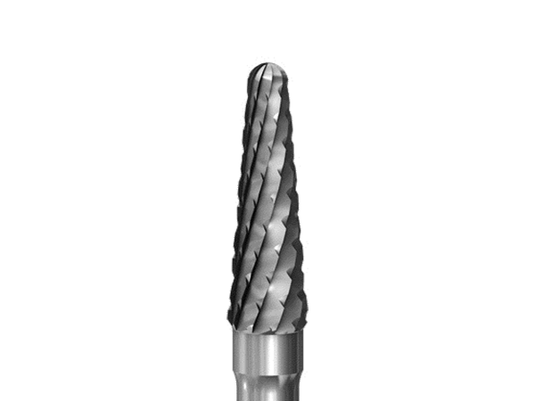 Product Details

Technical Details

Configurations

Accessories
Carbide milling cutter ACR
For the rough processing of denture plastics.
The designation ACR stands for acrylic-based materials on which the milling cutter is used. The milling cutter is very easy to cut, easy to guide and also ensures a good grinding pattern. The resulting surfaces can be polished quickly and easily. This saves valuable time. Sold individually. Other features and benefits include:
Size Ø: 040 1/10 mm
L1 in mm: 13.0 mm
Maximum Speed: 100,000
Indications for Use:
Acrylic technique.
HP/Handpiece shank:
H79ACR.HP.060: Sold individually (Item Number: 336468)
Also available as a ceramic version - K79ACR