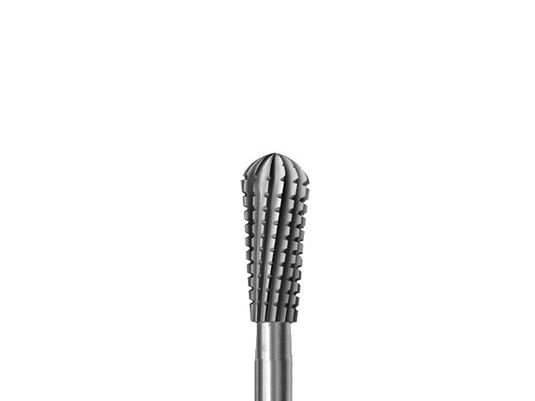 Product Details

Technical Details

Video

Configurations
Carbide milling cutter GSQ
For processing soft materials such as silicone and soft acrylics.
Whether working out or fine-tuning temporary restorations or soft plastics in the laboratory – the high-cutting GSQ toothing offers significant application advantages over other toothings with its large chip volume, a small number of cutting edges and transverse cut. Light and targeted surface design, effective machining with high stock removal, and optimum surface quality. Sold individually. Other features and benefits include:
Size Ø: 040 1/10 mm
L1 in mm: 9.0 mm
Maximum Speed: 100,000
Indications for Use
Acrylic technique.
Watch GSQ cutters in action (English subtitles).
HP/Handpiece Shank:
H77GSQ.HP.040: Sold individually (Item Number: 336466)