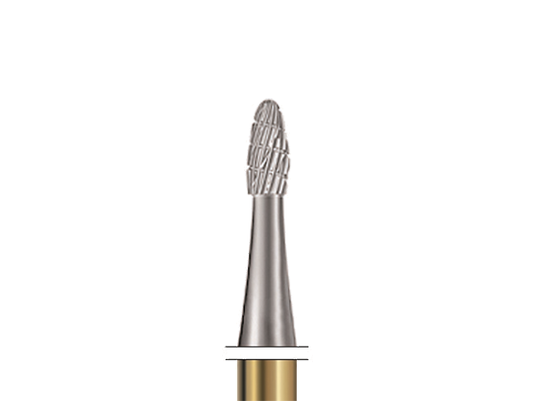 Product Details

Technical Details

Configurations
For non-precious metal, precious metal and model cast alloys. Sold individually.
Tungsten Carbide Cutters | UM
Komet® UM-Cutters® combine three different types of toothing in a single instrument, effectively merging opposing actions in a single design. The patented cutters offer several advantages over tungsten carbide instruments with conventional toothing:
Control through varied contact pressure
Superior surface quality
Smooth operation with reduced vibration
Economic use
Unique design
Other features and benefits include:
Size Ø: 014 1/10 mm
L1 in mm: 3.1 mm
Maximum Speed: 100,000
Indications for Use
Crown and bridge technique.
HP/Handpiece Shank:
H73UM.HP.014: Sold Individually (Item Number: 336375)