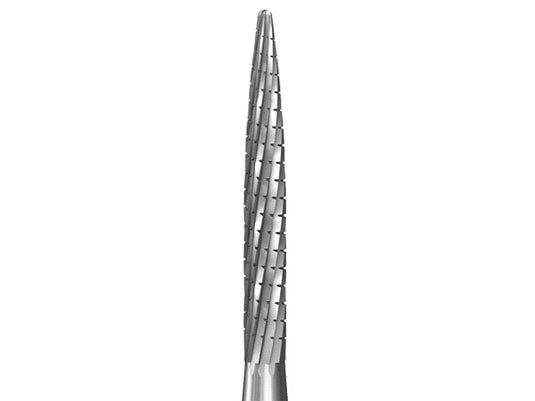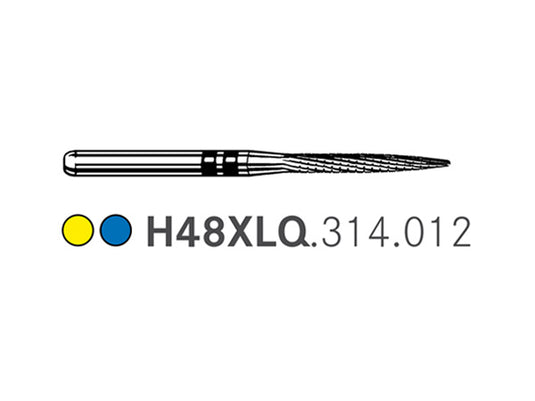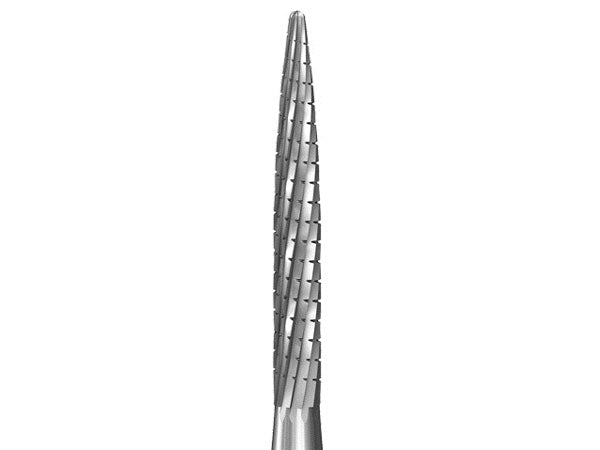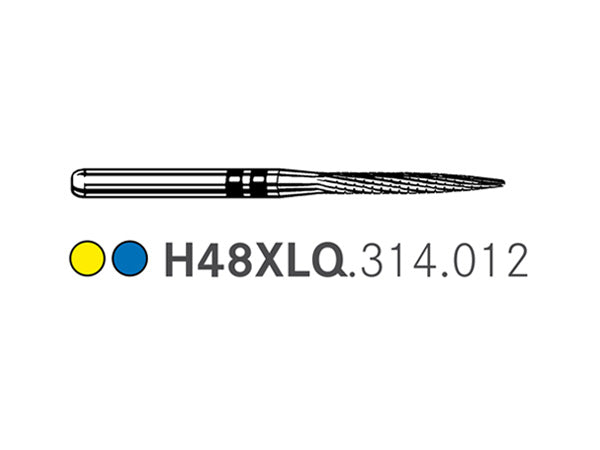 Product Details

Clinical Technique

Technical Details

Configurations

Resources
Labial, extra long.
Until recently, composite restorations required three finishing steps, using standard, fine, and ultra-fine finishing instruments. Incorporating an innovative toothing structure, Q-Finishers® made by Komet® reduce composite finishing procedures to just two steps:
Step 1: Q-Finisher
Step 2: Ultra-fine finishing instrument
Other features and benefits include:
Time-saving – one step can be omitted
Cost savings – only two instruments are needed
Special cross-cut toothing – better surface quality is achieved after a single step when compared to that produced after the second step with conventional finishing instruments
Smooth, non-cutting tips – tapered instruments H134Q and H135Q with their non-cutting tips assure gentle finishing without damage to the gingiva
Optimal results are achieved at 20,000 rpm using spray coolant (min. 50 mL/min)
Indications for Use
Working on Fillings.
Looking for a way to easily switch to Komet burs? Download and then print a Komet Bur Conversion Card here:
H134Q.FG.014, proximal.

H135Q.FG.014, labial.

H379Q.FG.023, palatinal.
Shank Type
Number of Blades - Carbide Finishers
Maximum Permissible Speed Legend
H48XLQ.FG.012: 5-Pack (Item Number: 337410)