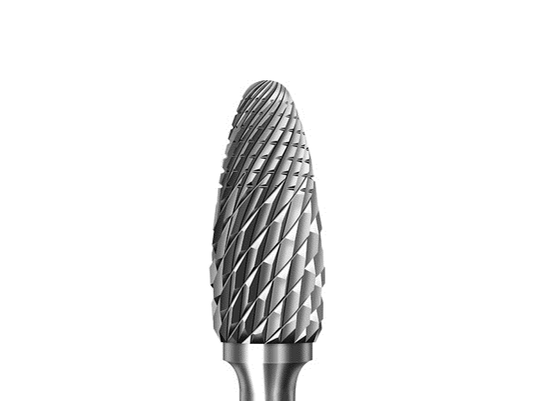 Product Details

Clinical Technique

Technical Details

Configurations
Carbide milling cutter EQ
For rough processing of denture base plastics
The specially developed EQ toothing gives the carbide milling cutter the property of an "intelligent" dual milling cutter. The milling cutter is equipped with both an extremely easy cutting and a very fine toothing. With the H251EQ dual milling cutter, the cut surfaces can be smoothed cleanly and in a targeted manner. The milling cutter has a finely toothed tip and coarse toothing at the end of the working part. The saw stump can be processed quickly and efficiently without changing tools. Other features and benefits include:
Dual cutter for plastics.
Coarse with a fine tip.
Size Ø: 060 1/10 mm
L1 in mm: 14.0 mm
Maximum Speed: 50,000
Indications for Use
Crown and bridge technique.
HP/Handpiece Shank:
H251EQ.HP.060: Sold Individually (Item Number: 336433)