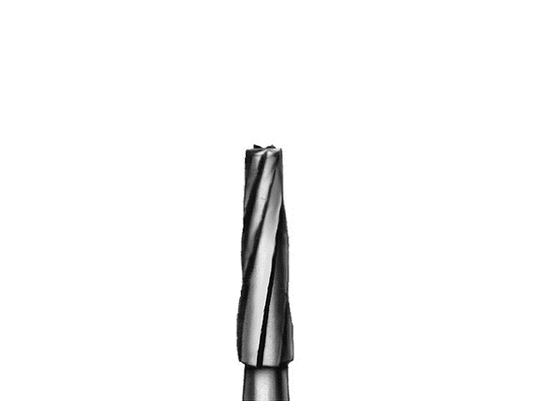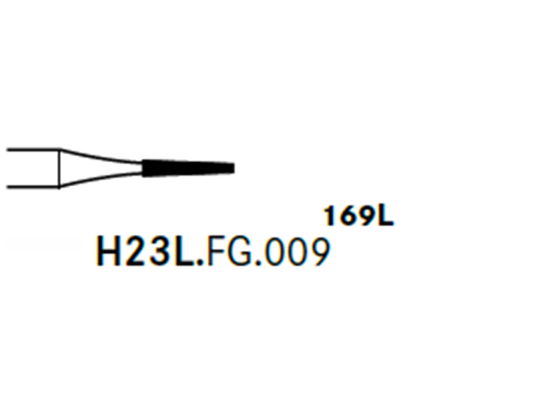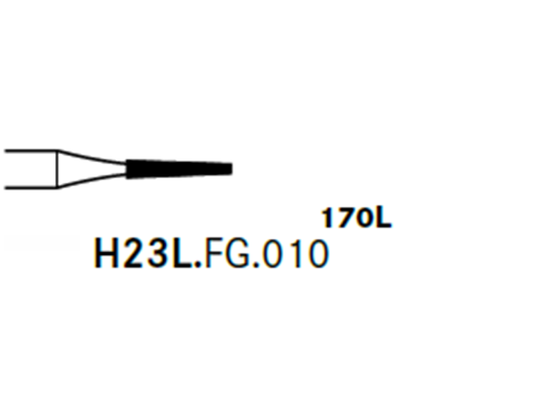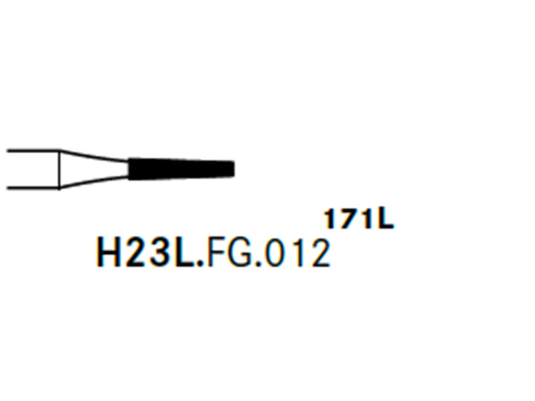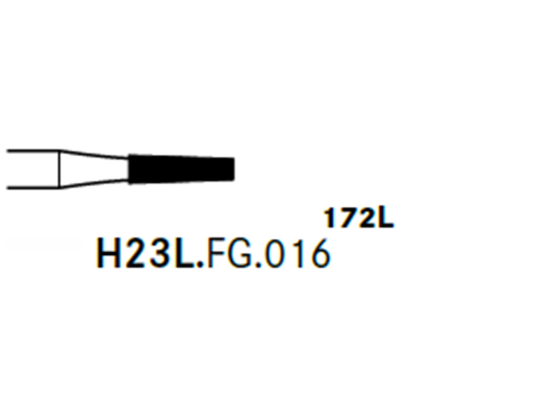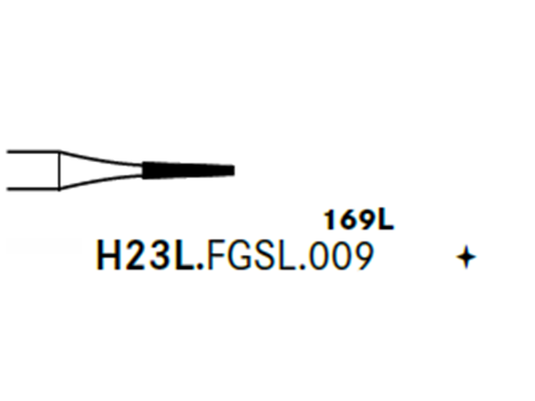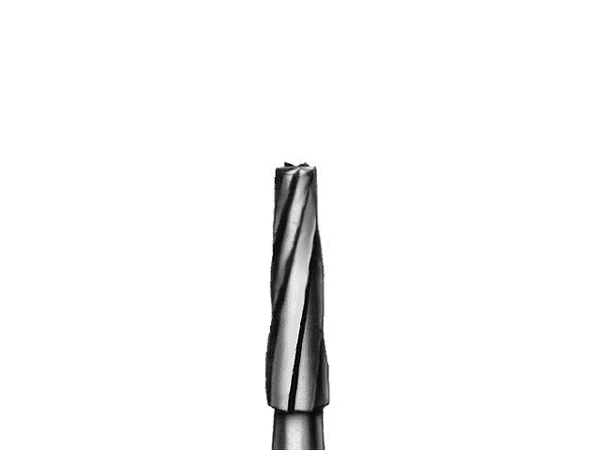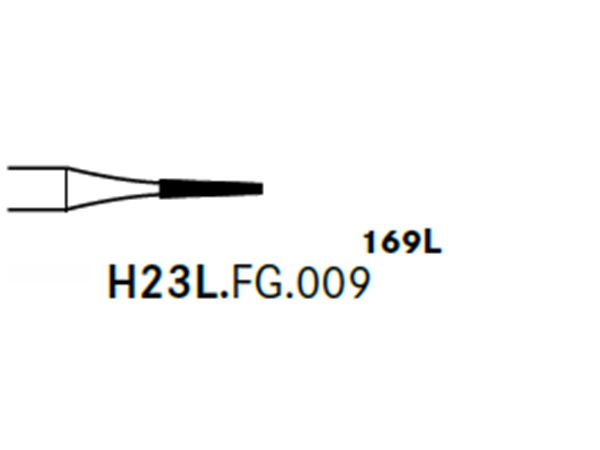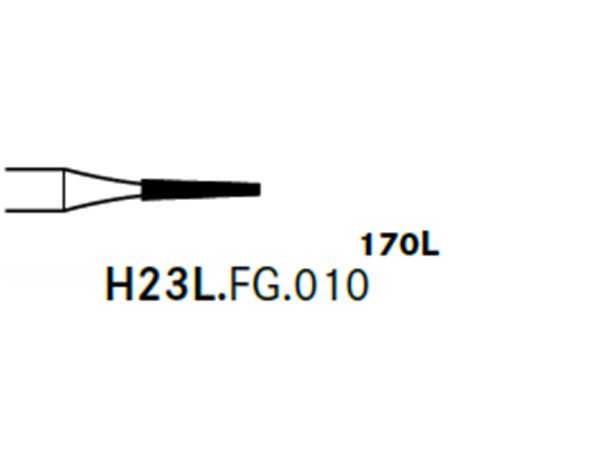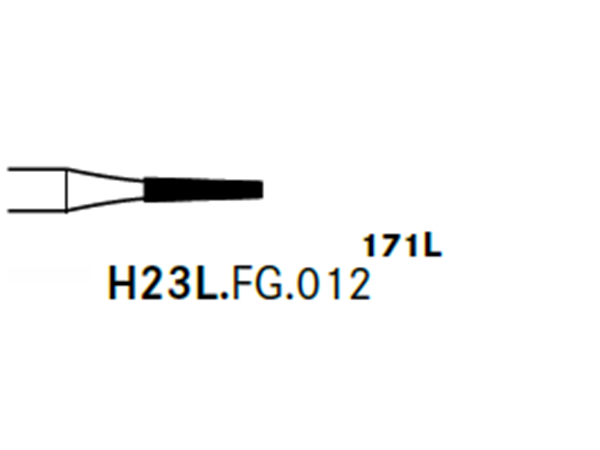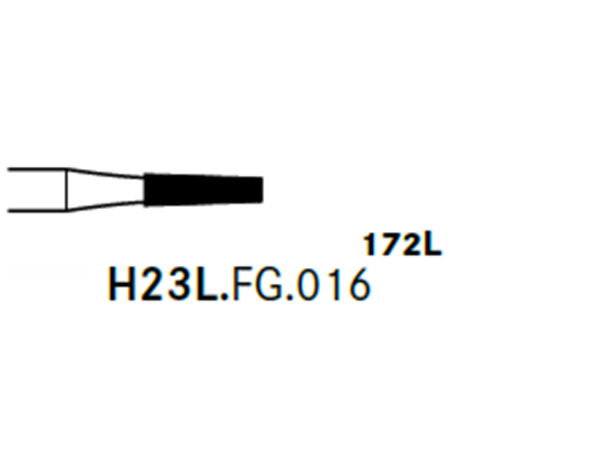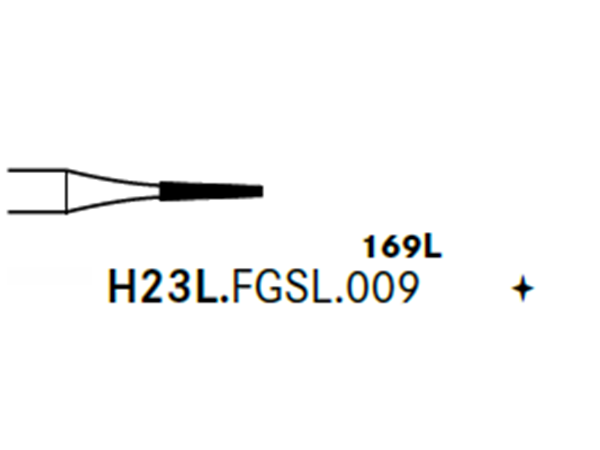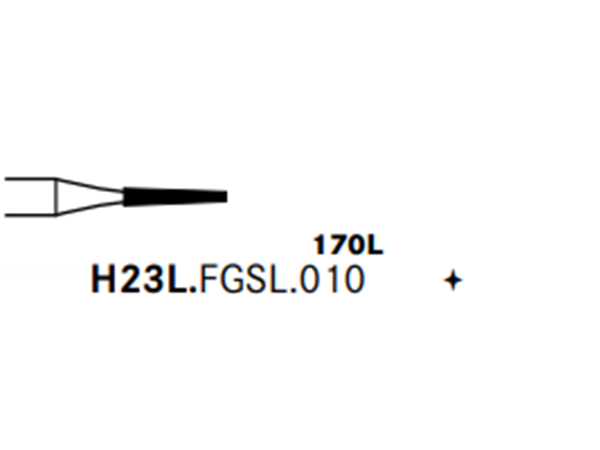 Product Details

Clinical Technique

Technical Details

Configurations

Resources
H23L is a long tapered fissure tungsten carbide bur.
Available with a Friction Grip (FG), Friction Grip Surgical Length (FGSL), and Friction Grip Short (FGSS) shanks. For laboratory use, also available with an HP shank.
Bur numbers and corresponding Komet numbers:
#169L: H23L.009
#170L: H23L.010
#171L: H23L.012
#172L: H23L.016
Indications for Use
Oral Surgery, Cavity Preparation, Crown and Bridge Technique.
Looking for a way to easily switch to Komet burs? Download and then print a Komet Bur Conversion Card here:
Shank Type
Maximum Permissible Speed Legend
Friction Grip Shank:
H23L.FG.009: 5-Pack (Item Number: 337047) or 100-Pack (337277)
H23L.FG.010: 5-Pack (Item Number: 337278) or 100-Pack (337279)
H23L.FG.012: 5-Pack (Item Number: 337280)
H23L.FG.016: 5-Pack (Item Number: 337281)
Friction Grip Shank - Surgical Length:
H23L.FGSL.009: 5-Pack (Item Number: 337282)
Friction Grip Short Shank:
H23L.FGSS.010: 5-Pack (Item Number: 337283)