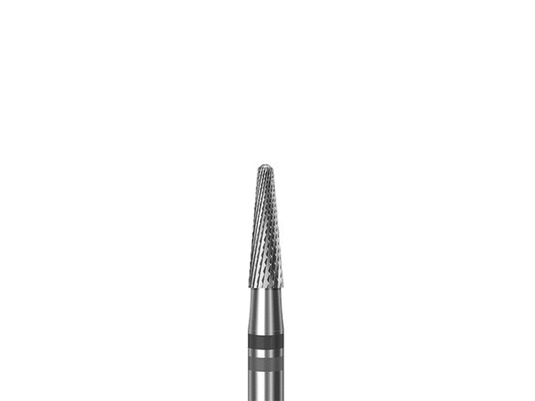 Product Details

Clinical Technique

Technical Details

Configurations
For smooth reduction of non-precious metal alloys - high-efficiency cutting design.
Tungsten Carbide Cutters | NEF
These cutters are manufactured with a multitude of ergonomically designed, nick-free cutting blades that produce an ideal surface finish on non-precious dental alloys, thus minimizing subsequent polishing requirements.
When applied to chrome-cobalt model-cast frames, for example, these cutters yield exceptionally smooth surfaces. The unique blade design also reduces vibration, which significantly lessens operator fatigue. The cutter's high number of simultaneously used blades also reduces the production of tiny metal fragments, thus minimizing the risk of cross-metal contamination and the possibility of metal fragments becoming embedded in the operator's skin. Sold individually. Other features and benefits include:
Size Ø: 023 1/10 mm
L1 in mm: 8.0 mm
Maximum Speed: 100,000
Indications for Use
Model casting technique.
Handpiece Shank:
H138NEF.HP.023: Sold Individually (Item Number: 336392)