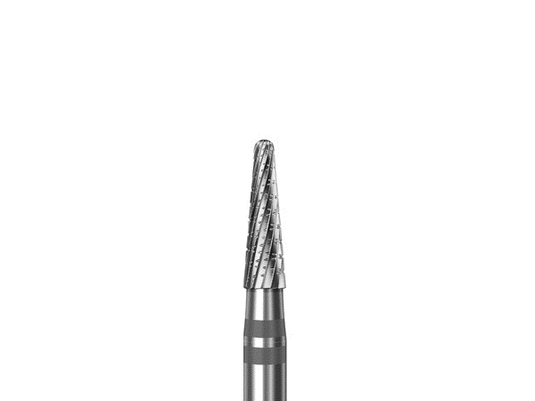 Product Details

Technical Details

Configurations
For gross reduction of non-precious metal alloys.
Tungsten Carbide Cutters | NE
The distinctive appearance of these Komet® cutters is the first indication of their unique qualities. The special blade configuration provides rapid, effortless results when working on non-precious dental alloys.
Removal of structures such as large sprues, metal crowns, and cast-metal frameworks can be performed with minimal effort. When used properly, these cutters will demonstrate a longer useful service life than traditional lab cutters designed for work on non-precious metals. Sold individually. Other features and benefits include:
Size Ø: 023 1/10 mm
L1 in mm: 8.0 mm
Maximum Speed: 100,000
Indications for Use
Crown and bridge technique.
HP/Handpiece Shank:
H138NE.HP.023: Sold individually (Item Number: 336391)