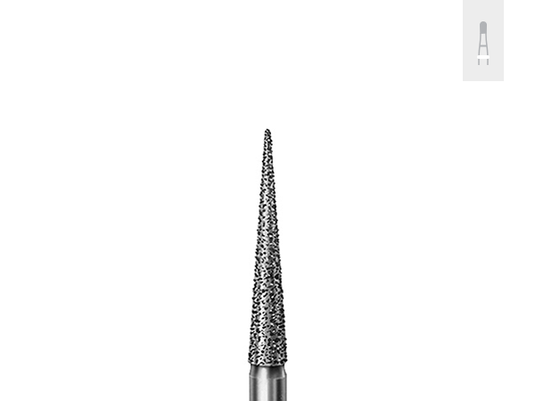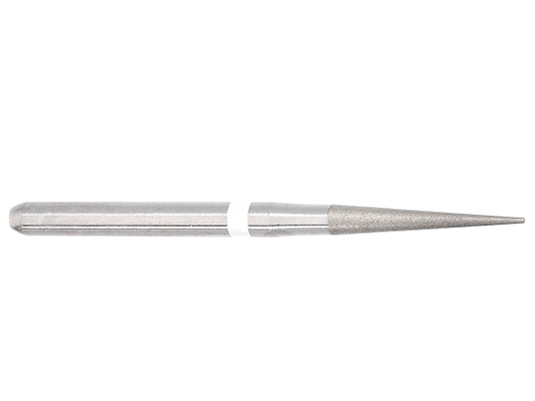 Product Details

Technical Details

Configurations

Resources
FSD9UF is a tapered point, ultra-fine grit (white) facial surface trimming diamond.
Size: 014
Size Ø: 014 1/10 mm
L1 in mm: 9.0 mm
Angle: 3,7°
Maximum Speed: 300,000
After using the FSD9UF / 859UF, finish with the matching carbide finisher FS9 / H135.
Indications for Use
Working on Fillings.
Looking for a way to easily switch to Komet burs? Download and then print a Komet Bur Conversion Card here:
Shank Type
Diamond Grit Size Legend
Maximum Permissible Speed Legend
FSD9UF.FG.014 Facial Surface 9mm Diamond - 859UF: 5-pack (Item Number: 1901848).